Northville Township Supervisor will run as write-in candidate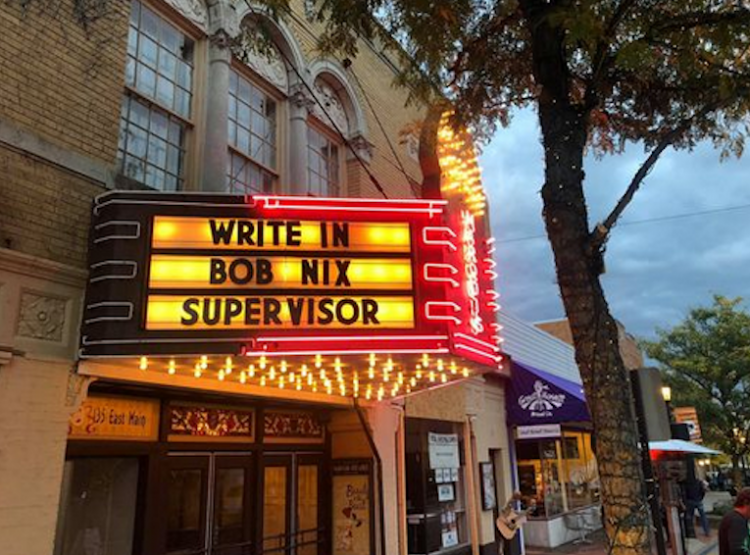 Oct. 13, 2020  PLYMOUTH VOICE.
Plymouth Michigan News
Don Howard
Staff Writer
Robert Nix, who was defeated in his bid for reelection as Northville Township Supervisor by only 39-votes in the August primary, will be a write-in candidate for the job on the Nov. 3 ballot.
Nix was defeated in the primary election by former Township Supervisor Mark Abbo who served in the job from 2000 until 2012. In a low voter turnout, challenger Abbo took 50.4 percent of the votes with 2,449 and Nix 49.6 with 2408.
Nix, a 35-year township resident is a commercial lawyer specializing in commercial real estate development and finance.
Incumbent Nix earned his undergraduate degree at Eastern Michigan University, and J.D at Wayne State University Law School. He has served in U.S. Army Reserve Armor Corps. During his term he was instrumental in the development of the Seven Mile Corridor property, demolition and development of the former Northville Psychiatric Hospital and former prison site of the Robert Scott Correctional Facility. Nix is known for his opposition to the proposed Salem Township landfill expansion and on-going environmental problems emanating from the 337-acre neighboring Salem Township landfill owned by Advance Disposal Services.
Nix will be joined as write-in candidates by incumbent Township Clerk Marjorie Banner and Township Treasurer Fred Shadko. All have registered their write-in candidacy with the office of the Wayne County Clerk. Banner lost her bid to Roger Lundberg and Shadko was outvoted by Jason Rhines in the primary election.
Read More.
Northville Township Supervisor: "Enough is enough."
Plymouth Voice.
Gallery Photo: Facebook