Northville Township Police searching for hit and run driver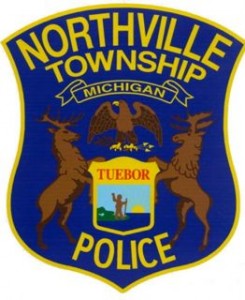 Nov. 26, 2013  PLYMOUTH VOICE.
On Friday, November 22, 2013 at approximately 5:50 pm, in the area of Six Mile Rd east of Sheldon Rd in the Charter Township of Northville, a pedestrian was struck by a vehicle traveling eastbound on Six Mile Rd.
The victim, a 52 year old male from Detroit, was working in the area and assisting another employee who was backing a vehicle and trailer out of a driveway towards Six Mile Rd. The victim was in the roadway when an eastbound vehicle on Six Mile Rd struck him. The vehicle failed to stop after the accident and fled the scene. The victim sustained non-life threatening injuries and was transported to a nearby hospital.
The vehicle is described as a white or silver sedan similar to a Chrysler 200 or Volkswagen Passat.
Anyone having information is asked to contact the Northville Township Police Department at 248-662-0458 or 248-349-9400.
To remain anonymous call Crime Stoppers at: 1-800-SPEAK UP.
|News Plymouth Michigan