Township firefighters again give back to their community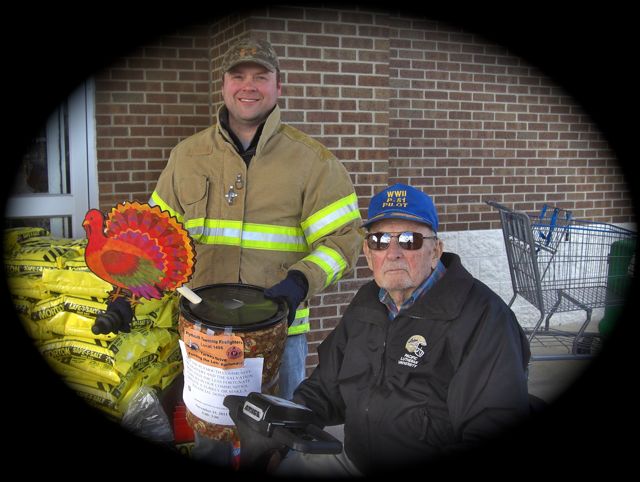 Lt. Dan Atkins thanked Dick Holloway, 91, for his donation to the Plymouth Township Fire Department's 5th Annual Turkey Drive last Saturday at Kroger. Holloway, a veteran World War II fighter pilot lives in Plymouth.
Nov. 28, 2013  PLYMOUTH VOICE.
Happy Thanksgiving !
Firefighters spend their careers saving others from danger and peril. Every day, they respond to fires and medical emergencies, tending to the welfare of others, as part of their job.
The Plymouth Township firefighters have taken that responsibility even further, however, and are actively working and dedicating their time to helping the Plymouth Community Salvation Army and the less fortunate in the community.
Funds collected by the Plymouth Township firefighter-paramedics Saturday were used to purchase turkeys, which in turn were donated to the Plymouth Salvation Army along with a large cash contribution.
|News Plymouth Michigan