News, Events & Other Smart Stuff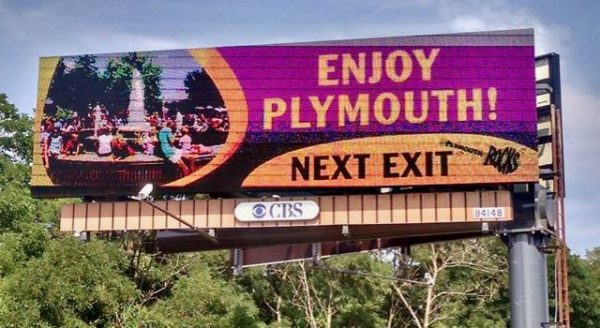 Mar. 3, 2019, PLYMOUTH VOICE.
Plymouth Michigan News
Read about news, announcements, features, and profiles. Stay informed, engaged, up to date, and connected to what's happening in our community. Information about current events in and around the Plymouth, Northville and Canton area.
Advance Notice of event road closures – Traffic Stops
City offiicals posted advance notice of several road closures and traffic stops that are anticipated throughout the Plymouth on Sunday, March 8 during the morning hours. The Kona Shamrock Race takes place from approximately 7:30 a.m. through 11:00 a.m. with more than one thousand runners taking to the streets of Plymouth. For complete details including course information,
please visit  www.shamrockrace.com[http://www.shamrockrace.com/
Plymouth City Clerk's Office will be open on Saturday, Mar. 7 for issuing Absentee Ballots or to register to vote.
Anyone who qualifies as an elector may register to vote in person with proof of residency (MCL 168.492) at the City of Plymouth Clerk's office, located at 201 S. Main St., Plymouth, MI 48170 at the following times:
• Regular business hours: Monday through Friday from 8:00 a.m. to 4:30 p.m.
• Saturday, March 7, 2020 from 8:30 a.m. to 4:30 p.m.  
• Election Day, Tuesday, March 10, 2019 from 7 a.m. to 8 p.m.
Business Awards dinner planned in Plymouth
The Plymouth Community Chamber of Commerce has selected the recipients of the 2020 Business Awards. The winners will be honored at the Sixth Annual Business Awards Dinner set for 5:30-8 p.m. March 11 at Fox Hill Golf and Banquet Center.
Selected for the honors based on their contributions to the Plymouth community were Independence Village of Plymouth as the Large Business of the Year; Jacob Matthew Jewelers was chosen as the Mid-size Business of the Year and the Small Business of the Year award will be presented to Ace Strategies.
Honored with the legacy award will be former Mayor James Jabara.
The cost for the strolling dinner is $30 per person. For sponsorship options, contact Doug Wallace at douglas@plymouthmich.org.
Mom To Mom Sale planned
Canton Leisure Services will sponsor Mom To Mom Sale from 8 a.m. until 12:30 p.m. Saturday, March 21 at the Summit on the Park, located at 46000 Summit Parkway. Find more than 65 booths featuring gently-used baby and kids clothing, shoes, and more .Admission is $2 from 8-9 a.m. and $1 from 9 a.m. to 12:30 p.m. For more information, call (734) 394- 5460.
Citizens Police Academy registrations continue
Canton Township residents can get a first-hand look at law enforcement procedures during the popular Citizens Police Academy.
The Canton Public Safety Department will be accepting applications for the eight-week program during the month of February. This year, the program will take place from 6-9 p.m. on Thursday, beginning April 23.
Applications will be accepted through Feb. 29 online at www.cantonpublicsafety.org, or in person at the front desk of the Canton Public Safety Headquarters located at 1150 S. Canton Center Road. Questions can be directed to Community Relations Ofc. Patty Esselink at (734) 394-5194.
Police receive Rotary grant
The Northville Police Department has received a $1,000 grant from the Northville Rotary Foundation. Funds will be used to purchase community relations items – such as flashlights, bike helmets, glow necklaces and toy badges-for officers to distribute to youth and school-aged children.
"These items will assist us in continuing to build strong, positive relationships with the community we serve," said Police Chief Alan Maciag.
Since 1970, the Rotary Club of Northville Foundation has been actively supporting six key areas, including promoting peace, supporting education, fight- ing disease, saving mothers and children, community development and providing clean water, according to the club website.
Maciag said he will attend a future Rotary Club meeting to personally thank the group.
Northville State of the Community Luncheon set
Join chamber members and guests at this annual update on community happenings on April 15, from 11:30 a.m. – 1:30 p.m.,  Schoolcraft College VisTaTech Center 18600 Haggerty Road Livonia, MI 48152. There are scheduled presentations by Mary Kay Gallagher, Superintendent, Northville Public Schools, Robert Nix, Supervisor, Northville Township, and Mayor, Brian Turnbull, City of Northville. Tickets are $40/person – Chamber members and $45/person for  non-members, payable in advance to the Chamber of Commerce. Registration deadline is April 6.
For more information call: Northville Chamber of Commerce at 248-349-0203.
City council approves purchase of police equipment
Members of the Northville City council met a new police officer and approved purchases for the department among other business during the February regular meeting.
Police Chief Alan Maciag introduced new officer Erin Larkin to the mayor and council members, noting that she has 17 years of experience with the Washtenaw County Sheriff's Department.
In addition, the council members approved the purchase of two 2020 Chevrolet Tahoe 4- wheel drive, pursuit-rated police vehicles using the Oakland County extendable purchasing contract in the amount of $75,226. The new vehicles will replace the 2013 Chevrolet Tahoe and 2013 Ford Taurus that are currently in the police administrative fleet.
The council also approved the purchase of a drying cabinet for the police evidence processing room. The 3-foot Labconco protector evidence drying cabinet with UV light was chosen because it does not require water or a drain to operate, according to police officials. The stainless steel-lined cabinet has a secure ventilated area to dry evidence such as clothing and bedding, which is retained for DNA testing.
The cabinet was purchased under the State of Michigan con- tract for $6,407. Those funds will be reimbursed through the Michigan State Police Justice Assistance Grant, which was received by the department last year.