News, Events & Other Smart Stuff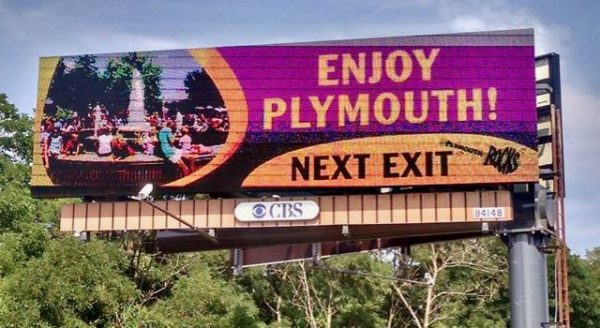 Aug. 8, 2019, PLYMOUTH VOICE.
Plymouth Michigan News
Read about news, announcements, features, and profiles. Stay informed, engaged, up to date, and connected to what's happening in our community. Information about current events in and around the Plymouth, Northville and Canton area.
Friday, August 9 – Music in the Air concert – Motor City Soul in Kellogg Park at 7 p.m.
Saturday, August 10 – Plymouth Community Farmers Market in The Gathering from 8 a.m. through 1 p.m.
Zydeco Hepcats to entertain.
The Plymouth Ann Arbor Elks will host the Zydeco Hepcats including Bill Harrison on accordion and vocals, Perez Morris with rub board and percussion, Erich Goebel on guitar and vocals, Frankie Lee on guitar and vocals, Joe LaBeau on saxophone, Mike Ziegeler on drums and Dave Watson on percussion from 7-10 p.m. Tuesday, Aug. 13.
The performance will take place at the Elks Loges, 41700 Ann Arbor Road in Plymouth. For more information, call (734)453-1780.
Old Village Restaurant Crawl
This year's Old Village Restaurant Crawl, will be held on Monday, August 19 from 5:30 to 8:30 p.m. It will feature samples of food from Old Village eateries, plus there will be other local restaurants from the area participating. This annual event gives you the chance to experience new restaurants while enjoy walking around in Plymouth's most historic neighborhood.
Participating restaurants include: Aqua, Broasted Brothers, Canton Bistro & Tavern, Eats and Sweets Boutique, Hermann's Olde Town Grille, Honey Hole Restaurant, Joe's Deli & Catering, Liberty Street Brewing, Shimmy Shack, Stella's Trackside, and The Blu Kitchen.
Grant funds foundation computer upgrade
The Margaret Dunning Foundation funded the recent upgrade to the computer system at the Canton Community Foundation.
"We are thrilled that the board of the Margaret Dunning Foundation chose to invest in the future of our combined community foundations, said Beth Meade, president of Canton Community Foundation.
The Canton foundation recently became the host organization for the Community Foundation of Plymouth, she explained, and officials quickly realized that an upgrade to the computer system would be necessary in order to continue the serve both communities.
"Because of this grant, both Canton Community Foundation (CCF) and Community Foundation of Plymouth (CFP) will be better able to increase awareness of our services and knowledge of how people or organizations can set up their charitable legacy.
"It will also give us the tools needed to continue to engage with other nonprofits, grantees, as well as current and potential donors in an efficient and impactful ways," she said. The objective of upgrading the computer systems was to maintain the integrity of CCF and CFP donor, grantee, administrative, marketing, and compliance functions. The upgrade in the website will allow CCF and CFP to create better access to information for potential donors and grantees, while improving compatibility with external programs, including data protection, she added.
The Canton Community Foundation has been supporting the greater Canton area for 30 years while the Community Foundation of Plymouth has been supporting the Plymouth community for the past 10 years. With more than $4 million in assets and more than 100 funds, the mission is simple: Build trusted partnerships to connect resources with community needs, Meade said.
For more information or to set up a fund with either the Canton Community Foundation or the Community Foundation of Plymouth, visit the Foundation website at CantonFoundation.org or contact Meade at (734) 495-1200.
The Margaret Dunning Foundation was founded by Ms. Dunning in 1997. Ms. Dunning was born in 1910 in Redford Township, and moved with her mother to Plymouth in the 1920s. During her lifetime, Ms. Dunning was a successful business- woman, philanthropist and civic booster. She was a major supporter of many Plymouth nonprofits, including the Plymouth District Library and the Plymouth Historical Society. In addition to her personal philanthropy, Ms. Dunning was a classic car enthusiast and was a regular participant in the Woodward Dream Cruise with her 1930 Packard 740 Roadster.
Ms. Dunning died in 2013 at the age of 104. Her estate provided additional funding for the Margaret Dunning Foundation, which continues to support her charitable interests and legacy. For more information visit www.margaretdunningfdn.org.
Revolutionary 60s on display
The Plymouth Historical Museum has a new exhibit dedicated to the decade of peace movements, riots, the Vietnam War, the British music invasion, the moon landing, the Tiger World Series championship, and many other events of the 1960s. Displays include a 1965 Mustang, a typical family scene from the 1960s, bicycles of the era, a vignette of the Apollo Moon Landing and a life-size street scene of the Beatles on Abbey Road.
Revolutionary '60s is sponsored by Blackwell Ford of Plymouth.
The exhibit will continue until Nov. 6. During this period, visitors can take advantage of "Free Summer Saturdays" admission which ends Aug. 31 and is sponsored by Comfort Keepers of Plymouth. Museum hours are 1-4 p.m. Wednesday, Friday, Saturday and Sunday. The museum is located at 155 South Main St. Plymouth, 48170.
For more information, call (734) 455- 8940.
Veterans' Health Summit set
The Canton Community Foundation and Legal Help for Veterans will present the 10th Annual Veteran Health Summit 2019 from 9 a.m. until 1 p.m. Wednesday, Sept. 18 at Schoolcraft College VisTaTech Center.
Topics at the free event include maxi- mizing veteran's health care; veteran's dis- ability update, health care in the community, Ann Arbor VA Medical Center update and an update from the Michigan Veterans Affairs Agency.
The is no cost to attend for all military veterans, friends, family and caregivers.
Registration is requested, however, as there will be a boxed lunch provided at the close of the day.
For information or registration call the Canton Community Foundation at (734) 495-1200.
Art House hosts tattoo artists
The Northville Art House will present MARKED: The Art, Body, & Soul of the Tattoo Artist Aug. 2 through 24.
The exhibition will open with a public reception from 5:30-8:30 p.m. Friday, Aug. 2 which will feature artists from four Metro Detroit tattoo and art studios each with their own individual style and body of work influenced by the tattoo culture. Work includes illustrations, mixed-media, paint- ings, pyrography, sculpture, and more.
Artists include: Josh Barg and Keith Opalinski of *Electric Parks Tattoo, Detroit; Joey Gonyea, Dennis Halbritter, TJ Hodge, Brook Jacoby, Corey Lewis, Dennie Mackie, Andrew PK, Kyle Pryce, Cheryl Tash, and Trent Thompson of *Eternal Tattoos Inc., Livonia; Bill Crawford and Ginny Neumann of Grand Boulevard Tattoo Company, Detroit and Aura Dalian, Aaron Ruby and Jay Wheeler of North Main Tattoo Studio & Art Gallery, Plymouth.
The gallery is open from noon until 5 p.m. Tuesday through Friday and from noon until 4 p.m. on Saturday. The Northville Art House is located at 215 W. Cady St., Northville, MI 48167, (248) 344- 0497, and online at www.northvillearthouse.org.
Plymouth Voice.