News, Events & Other Smart Stuff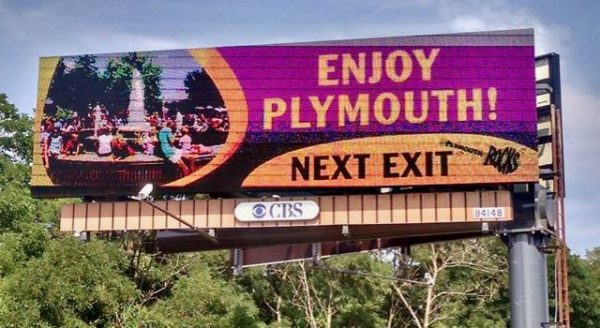 Oct. 15, 2019, PLYMOUTH VOICE.
Plymouth Michigan News
Read about news, announcements, features, and profiles. Stay informed, engaged, up to date, and connected to what's happening in our community. Information about current events in and around the Plymouth, Northville and Canton area.
UPDATED  Oct. 24, 2019
Police Bike Sale
The City of Plymouth Department of Municipal Services is holding a Police Bike Sale on Friday, October 25 from 9:00 a.m. until noon at the municipal services yard located at 1231 Goldsmith.
More than 30 bikes will be available with prices ranging from $5-$50.
For more information, please email DMS at dms@plymouthmi.govor call 734-453-7737.
ALERT! Right now, the American Red Cross is facing a blood emergency and has issued an urgent call for eligible individuals of all blood types to #GiveNow and help save patient lives!

CLICK HERE to learn how you can help replenish the blood supply!

Date:               Thursday, October 24, 2019
Time:              10:00 a.m. – 3:45 p.m.
Location:       Plymouth City Hall, 2nd Floor, 201 S. Main St., Plymouth, MI  48170
PLEASE VISIT www.redcrossblood.org to learn more and to schedule and appointment (ENTER SPONSOR CODE– PCH) or call 1-800-RED-CROSS (1-800-733-2767) For donor eligibility questions, call 866-236-3276
Art House exhibit is open
The Northville Art House will present POSE: Portrait and the Costumed Figure featuring portraits and figurative work created in graphite, mixed-media, oil and pastel by 12 female artists.
This free exhibition opened with a reception Oct. 4 and will continue through Oct. 26 during regular gallery hours, noon until 5 p.m. Tuesday through Friday and noon until 4 p.m. on Saturday.
Holiday Tea reservations available
The Canton Historical Society will presents "A Holiday Tea" from 1-3 p.m. Saturday Dec. 7 at the Bartlett-Travis House located at 500 North Ridge Road.
An afternoon tea will be served in a historic Canton house decorated for Christmas accompanied by live music. Tea will include sandwiches and small desserts and visitors can learn a bit about how Christmas in Canton used to be spent.
Tickets are $25 each and available at the Summit on the Park, 46000 Summit Parkway in Canton.
Seating is limited so early ticket reservations are encouraged, organizers said.
Free concerts at PARC
Free live musical performances are now being offered at the Plymouth Arts and Recreation Complex (PARC).
The series of concerts will be offered monthly at noon on Fridays and is presented by the Wilcox Foundation.
These free concerts will feature professional musicians from the Eden Arts Cooperative, Main Street Opera Theatre, Michigan Philharmonic Orchestra and other performing arts organizations located at PARC.
PARC is located at 650 Church St. in Plymouth. To reach the Band/Music Room, guests should park behind the building off Adams Street and enter through the Activities Entrance. For more information, call (734) 927-4090.
Notice of Voter Registration
The  Plymouth Township Clerk's Office is busy making preparations for what we anticipate to be huge voter turnouts during the 2020 Elections. Officials anticipate a much larger absentee voter turnout due to the new changes in the law concerning "no reason" absentee voting.
Election workers wanted
The township clerk's office is currently recruiting workers for their election team. They are looking for people with leadership and-or computer skills and a desire to be a part of the 2020 election process.  For further information, contact our Clerk, Jerry Vorva at 734-354-3224, or by email at jvorva@plymouthtwp.org
Officials have relocated all Precinct #03 voters from Plymouth Township Hall as a polling place to Allen Early Learning Center (formerly known as Allen Elementary School). They are shifting all voters assigned to Precinct #09 at Living Word Church to Northridge Church, which is still in Precinct #09. There is another precinct at Northridge Church as well. None of the precinct boundaries have changed, just voting location.
In accordance with the new laws, residents are eligible to be placed on a Permanent Absent Voter List. The township will send you an application to vote before every election. If you wish to vote absentee, residents must complete the application and sign your name for each election that you choose to vote. After officials receive signed applications they will process the absentee ballots and mail to residents.  The township does not automatically send out ballots before residents complete an application.
Questions may be referred to Clerk Jerry Vorva at 734-354-3224 or election specialist, Paula Jefferson at 734-354-3229.
Plymouth Township Historic District Commission notice
The Plymouth Township Historic District Commission was created in 2019 to foster the preservation of historic structures and places within Plymouth Township by enabling owners to voluntarily seek the creation of historic districts for their properties under applicable laws of the State of Michigan.
The Commission is charged with the following:
Safeguard the heritage of Plymouth Township by preserving districts which reflect elements of its history, architecture, archeology, engineering, or culture;
Stabilize and improve property values in each district and the surrounding areas;
Foster civic beauty;
Strengthen the local economy; and
Promote the use of historic districts for the education, pleasure, and welfare of the citizens.
The Historic District Commission will meet quarterly. For a complete list of scheduled meeting dates and members, please see the Historic District Commission page on our Township website,
http://www.plymouthtwp.org/community/historic_district_commission/index.php
Jazz at the Elks
Jazz at the Elks takes place on the last Tuesday of the month from 7-9:30 p.m. at the Plymouth Ann Arbor Elks Lodge.
Appearing Tuesday, Oct. 29 will be Beth Stalker with the Dale Grisa Quartet. Accompanying Stalker, a 2008 American Idol contestant, will be Dale Grisa on keyboard, Bobby Streng on saxophone, Ron Pangborn on drums and John Barron on bass.
The Plymouth Ann Arbor Elks Lodge 325 is located at 41700 Ann Arbor Road in Plymouth. For more information, call (734)453-1780.
Minecraft Pokemon classes offered
The City of Plymouth Recreation Department will offer a five-week Stop Motion Animation class for children ages 5 and old from 5:30-6:30 p.m. Wednesdays, Oct. 23 through Nov. 27 at the Plymouth Cultural Center, 525 Farmer St, Plymouth. There is also a class for students 8 and older from 6:30 until 7:30 p.m.
Students will be taking lessons from professional animator, Alex Thomas, who has worked on Adult Swim/Cartoon Network shows, films and commercials including claymation.
Tuition is $180 for City of Plymouth residents and $195 for non-residents. Registration can be found online at www.ci.plymouth.mi.usor by calling (734) 455-6620, 11:30 a.m. until 4:30 p.m.  Monday through Friday.