News, Events & Other Smart Stuff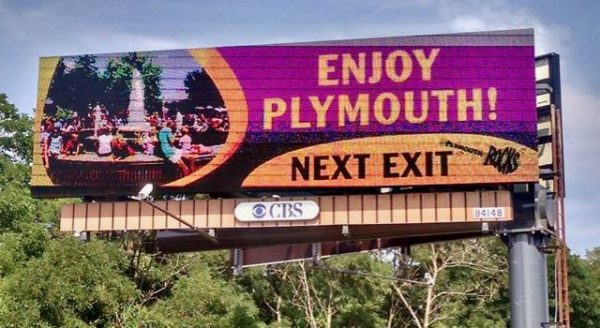 May 9, 2019, PLYMOUTH VOICE.
Plymouth Michigan News
Read about news, announcements, features, and profiles. Stay informed, engaged, up to date, and connected to what's happening in our community. Information about current events in and around the Plymouth, Northville and Canton area.
Northville Township Police and Fire Awards Ceremony-Monday
Northville Township officials will host an awards ceremony to honor Police and Fire Departments service members on Monday, May 13, 7:00 – 9:00 p.m. at the Northville High School Auditorium, 45700 Six Mile Road.
Hazardous Waste Day- Saturday
Plymouth Township will hold its annual Household Hazardous Waste Collection on Saturday, May 11 from 9 am – 1:30 p.m. at a NEW location, Troy Design & Manufacturing Company, 14425 N. Sheldon Road. Participants must provide proof of Township residency, which can be done with a driver's license, voter ID card, water bill, or property tax bill.
For traffic control purposes, plan to enter the parking lot from the southbound lanes of Sheldon Road. SAVE TIME AND MONEY!  In an effort to reduce wait times, try to carpool with friends and neighbors when coming to the HHW collection site. This also saves us money as the township pays per vehicle, not by the amount of waste collected. For a list of acceptable items see: http://www.plymouthtwp.org/government/departments/solid_waste_trash_collection/household_hazardous_waste.php
Plymouth City Commission summary for May 6thMeeting
Commissioners approved the Pulte Mill Street Towns Brownfield Plan and adopted a Brownfield Reimbursement Agreement for the property at 100 S. Mill. A $1 million grant from the Michigan Department of Environmental Quality (MDEQ) will be used to aid the environmental clean up of the site. The additional $2,088,639 needed will be reimbursed through Tax Increment Financing (TIF) capture over 10 years.
The Commission approved the 2019 Street Paving and Infrastructure Program. Infrastructure improvements were approved for Ross Street between McKinley and Evergreen, and the Commission also approved the continuation of the concrete maintenance program on Junction.
Commissioners approved an Intergovernmental Agreement with the Wayne County Park Millage Fund. The agreement allows the allocation of $15,491 to be used for improvements to the Plymouth Cultural Center.
Other items of note from the meeting include the approval of an update to the City's Youth Sports Policy relating to soccer, approval of 3rd quarter budget amendments, and three proclamations by Mayor Oliver Wolcott. The week of May 12 was proclaimed National Police Week and May 15 was proclaimed Peace Officers Memorial Day. The week of May 19 through May 25 was proclaimed both Public Works Week and Emergency Medical Services Week.
For specific details on all Plymouth City Commission meetings including official agendas and meeting minutes, please visit www.plymouthmi.gov/agendacenter.
Coffee and Conversation
Join Plymouth Township Supervisor Kurt Heise and City of Plymouth Mayor Oliver Wolcott on Friday, May 17, 7:30-9:00 a.m. as they host their first joint "Coffee and Conversation" at the Plymouth downtown Panera, 400 S. Main Street. This is a great opportunity to ask questions and find out the latest news in both the Township and City as well as to discuss ways that the Township and City continue to work together to benefit all residents.
Greater Plymouth Service Project -Kids Coalition Against Hunger
The fourth annual Greater Plymouth/Canton Service Project to benefit the Kids Coalition Against Hunger and local food pantries is set for May 11.
As in past years, volunteers with gather to pack dried food packages at the Plymouth Arts and Recreation Complex, 650 Church St. in downtown Plymouth.
Kids Coalition Against Hunger is a humanitarian food relief organization with a mission to significantly reduce the number of hungry children in the U.S. and worldwide. The food packages food offer complete, balanced nutrition requiring only boiling water to serve.
On May 11, volunteers will choose a shift: 8:30-11 a.m., 10:30 a.m. to 1 p.m., or 12:30 to 3 p.m. For information on volunteer signup, contact Beth Meade at bmeade@cantonfoundation.org or via phone, (734) 495-1200.
The goal this year is to package 250,000 meals that day. Kids Coalition Against Hunger website is www.kidscoalitionagainsthunger.org.
Plymouth Community Farmers Market Open
The Plymouth Community Farmers Market will open for the season from 6 a,m. until 1 p.m. on Saturday, May 4 at The Gathering and on Penniman near Kellogg Park. The market will be open Saturdays through Oct. 26.
Fresh produce, flowers, plants, herbs, baked goods, jams, jellies, honey, sauces, candles and soaps along with garden décor and other items will be for sale.
Northville Farmers Market Open
The Northville Farmers Market is held each Thursday May through October. The market is located at  7-Mile Road and Center Street from 8:00 a.m to 3:00 p.m. Opening day is Thursday, May 2. The Market will be closed on July 4 in observance of Independence Day.
Plymouth Community Shred Day
Plymouth Community Shred Day will take place on Saturday, June 8 from 8:00 a.m. until noon at the Plymouth Cultural Center, 525 Farmer Street. In addition to paper shredding, residents may also dispose of electronic equipment. CRT computer monitors or box TVs will not be accepted. The City of Plymouth has partnered with Electro-Cycle for the event. Electro-Cycle is scheduled to be on site with two document-shredding trucks and one electronic recycling truck. The event is open to both city and township residents.
Blood Drives in Plymouth scheduled for May
 American Red Cross is facing a blood emergency. The need for blood is constant and only volunteer donors can fulfill that need for patients in our community. Nationwide, someone needs a unit of blood every 2 to 3 seconds and most of us will need blood in our lifetime.
TOWNSHIP
An American Red Cross Blood Drive will be held on Wednesday, May 22 at Plymouth Township Hall, 9955 N. Haggerty Road from 1:00 – 7:00 p.m. Download the Red Cross Blood Donor App or text BLOODAPPto 90999. Schedule appointments, get rewards and invite friends to join you on a lifesaving team. For more information on the township blood drive contact Fire Chief Dan Phillips at 734-354-3221.
CITY
An American Red Cross Blood Drive will be held on Thursday, May 30 at Plymouth City Hall, 201 S. Main Street from 10:00 a.m. – 3:45 p.m. Visitwww.redcrossblood.org to learn more and to schedule and appointment (ENTER SPONSOR CODE– PCH) or call 1-800-RED-CROSS (1-800-733-2767) For donor eligibility questions, call 866-236-3276
Plymouth Voice.