News, Events & Other Smart Stuff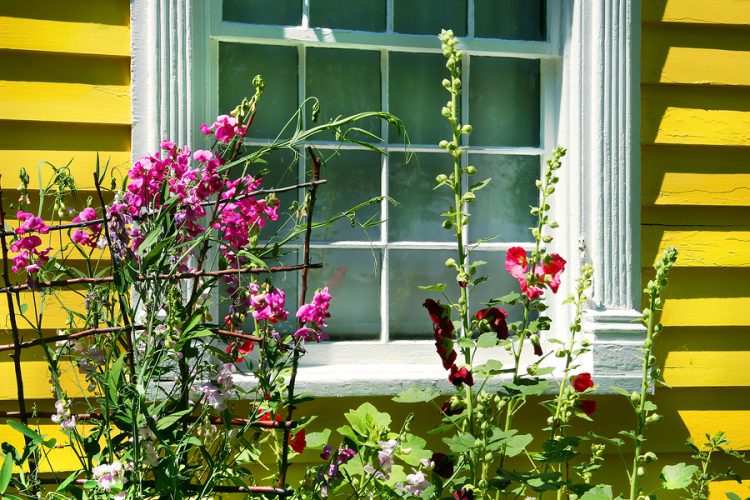 Feb. 8, 2019  PLYMOUTH VOICE.
Plymouth Michigan News
Read about news, announcements, features, and profiles. Stay informed, engaged, up to date, and connected to what's happening in our community. Information about current events in and around the Plymouth, Northville and Canton area.
UPDATED  
Music students to perform
The Harris Conservatory of Music will host a Valentine's Student Jam at 4 p.m. Sunday, Feb. 17.
Students and teachers will perform musical selections. Admission is free.
The event will take place The Plymouth Roc, 1020 Ann Arbor Road in Plymouth.
For more information, call (734) 415-8250.
Philharmonic set to swing
The Michigan Philharmonic will bring the house down with music from Duke Ellington, Billy Strayhorn, Harry Warren and more Saturday, Feb. 16 at the Village Theater at Cherry Hill in Canton. The concert will feature great songs such as "Chattanooga Choo Choo, "As Time Goes By, "Take the A Train, and "Get Happy".
Detroit vocalist, Lauren Norris will join the orchestra to help everyone get in the spirit. Norris earned her Master's in Musical Theatre Performance from the Royal Conservatoire of Scotland and a BA from Marymount Manhattan College. She has performed at the Edinburgh Fringe Festival and been featured on a BBC radio broadcast working internationally with a wide variety of artists. Lauren is a Michigan native and graduated from Salem High School.
For tickets : www.cantonvillagetheater.org
Friendship Station Happenings
Soup & Salad Once a Month-Enjoy a soup and salad lunch on the third Thursday of the month now through June 2019, at 12:30 p.m. at the Friendship Station. $3/at the door. RSVP or sign up at the Friendship Station, 734-354-3222. This Month's lunch will take place on Thursday, Feb. 21.The soup of the month is Chicken-Noodle/Broccoli Salad.
Paczki Day, Tuesday, March 5. Drop in from 9:30 – 11:00 a.m. at the Friendship Station for a free donut and a cup of coffee.
Movie Day – Thursday, March 7, 12:00noon at the Friendship Station. The featured movie is "Mama Mia! Here We Go Again!
$1.00 for Members/$2 for non members. RSVP to 734-354-3222 or sign up at the Friendship Station.
The Friendship Station is located at 42375 Schoolcraft in Plymouth.
Plymouth middle school students awarded First Place in Website Design Competition
Students from Achieve Charter Academy and Plymouth Scholars Charter Academytook home first place in the Michigan Council of Women in Technology (MCWT) Foundation's 13th annual website design competition, the longest-running website design competition for girls in the state.
Sanjana Madapa, eighth-grader at Plymouth Scholars, and Shruti Balla, seventh-grader at Achieve Charter, were awarded first place in the competition's Middle School category. They were selected from the more than 160 female students who entered the competition after participating in free coding and design training courses that took place from October to December 2018. These courses taught the students to build websites focusing on this year's competition theme: "my week without digital technology."
"We are all so proud of Shruti and this incredible accomplishment in winning the Middle School division of the website design competition. Her website design is creative and thoughtful, as we consider life without digital technology," said Jennifer Conley, principal at Achieve Charter Academy. "Shruti is a committed and motivated student and will continue to inspire us with her creativity."
Seventy teams of middle and high school girls from across the state submitted websites, leading to Finals Day in January, which allowed 40 teams to compete and demonstrate their websites to a panel of subject-matter judges. Experts from a variety of MCWT's partner companies examined the entries and selected the finalists.
"I am so proud of Sanjana and her partner from our sister NHA-school, Achieve, on this amazing accomplishment," said Walter Reese, principal at Plymouth Scholars Charter Academy. "It is important that young girls know early that participating in STEM-centered events like this not only unlocks their creativity and potential, but it sets them on the path to science, technology, and engineering careers later on in life."
Tickets on sale for Comedy Night
The Plymouth Men's Book Club will host Comedy Night in Plymouth beginning at 6:30 p.m. Friday, Feb. 22 at The Golden Fox Clubhouse at Fox Hills Golf and Banquet Center.
The event is a fundraiser for the ChadTough Foundation and will feature comedians Billy Ray Bauer and Gary George. Emcee for the event will be Chuck Gaidica.
Tickets are priced at $175 for couple for reserved seating. For tickets or information, phone Dan Herriman, (734) 216-5934; Dave Latawiec (734) 751-5544; Jim Jabara, (734) 564-1573; Mike Workman, (734) 740-8404; Ron Lynn, (734) 788-7864 or Fred Hill, (734) 417-9797.
Volunteers wanted
The fourth annual Greater Plymouth/Canton Service Project to benefit the Kids Coalition Against Hunger and local food pantries is set for May 11.
As in past years, volunteers with gather to pack dried food packages at the Plymouth Arts and Recreation Complex, 650 Church St. in downtown Plymouth.
Kids Coalition Against Hunger is a humanitarian food relief organization with a mission to significantly reduce the number of hungry children in the U.S. and worldwide. The food packages food offer complete, balanced nutrition requiring only boiling water to serve.
On May 11, volunteers will choose a shift: 8:30-11 a.m., 10:30 a.m. to 1 p.m., or 12:30 to 3 p.m. For information on volunteer signup, contact Beth Meade at bmeade@cantonfoundation.org or via phone, (734) 495-1200.
The goal this year is to package 250,000 meals that day. Kids Coalition Against Hunger website is www.kidscoalitionagainsthunger.org.
Troops plan drive-through Girl Scout Cookie sale
The six Girl Scout troops of Bird Elementary School have teamed up to make it easy for local residents to satisfy their craving for the annual sweet treats the girls sell each year.
The Scouts will host a drive- through cookie sale from 10 a.m. until 4 p.m. this Saturday, Feb. 2 in front of their school, located at 220 Sheldon Road at the corner  of Ann Arbor Trail.
Eight varieties of cookies will
be available for purchase using cash or credit, with girls providing car-side service and parents helping. The girls will offer world-famous Thin Mints, coconut-chocolate Samoas, peanut butter-chocolate Tagalongs, shortbread Trefoils, peanut butter Do-Si-Dos, lemon Savannah Smiles, gluten-free Toffee Tastics and chocolate- marshmallow S'mores.
The troops will also accept donations from anyone who wishes to send cookies to veterans and active-duty military. Anyone who buys five or more boxes, or donates the equivalent amount of money, will be entered to win five cases of their choice.
Each purchase or donation helps fund community service projects, learning activities and camping experiences for girls in Plymouth and neighboring areas served by Girl Scouts Heart of Michigan. Girl Scouts have many new opportunities today for engaging in science, technology, the outdoors, arts, leadership, business, civics and personal growth. Girl Scout cookie sales make it possible for girls of all economic backgrounds to take part.
In addition to the drive- through sale, troops from the Plymouth-Canton area will sell cookies at local merchants throughout February and into March. To find one, visit http://bit.ly/GSPly .
Plymouth Voice.