News, Events & Other Smart Stuff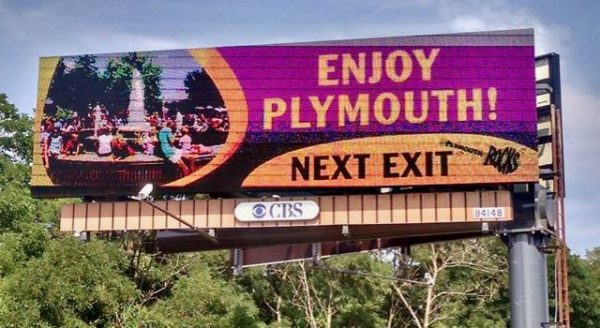 Aug. 28, 2019, PLYMOUTH VOICE.
Plymouth Michigan News
Read about news, announcements, features, and profiles. Stay informed, engaged, up to date, and connected to what's happening in our community. Information about current events in and around the Plymouth, Northville and Canton area.
Friday, August 30 – Music in the Air concert – Magic Bus in Kellogg Park at 7 p.m. Meet and greet     players from the USA Hockey National Team Development Program before the show!
Saturday, August 31 – Plymouth Community Farmers Market in The Gathering from 8 a.m. through 1 p.m.
This is the last week for the Music in the Park, Wednesday Night Workouts and the Music in the Air events.
Township hosts blood drive
Plymouth Township and the American Red Cross are hosting a blood drive from 1-7 p.m. Sept. 4.  The effort will take place at Plymouth Township Hall, 9955 N. Haggerty, Plymouth.
Fire Chief Daniel Phillips is coordinating the effort.
According to an official statement from the Red Cross, "The need for blood is constant and only volunteer donors can fulfill that need for patients in our community. Nationwide, someone needs a unit of blood every 2 to 3 seconds and most of us will need blood in our lifetime."
Blues at the Elks set
Nicky T. and The Snake Charmers will perform at the Plymouth Ann Arbor Elks Lodge 325 from 7 until 10 p.m. Sept. 10.
The blues band includes former members of The Alligators band.
The lodge is located at 41700 Ann Arbor Road in Plymouth.
For more information, call (734)453-1780.
Shred Day set
Plymouth Township and the City of Plymouth will offer a paper waste shred day for all residents of both communities on Saturday, September 14, from 8:00 a.m. to 12:00 p.m. (or until trucks are filled) at the Plymouth Township Hall parking lot, located at 9955 N. Haggerty Road.
*Paper to be shredded shall be limited to 5 banker boxes on each trip.
*Residents can make multiple trips throughout the morning.
*Documents can be in paper bags or boxes.
For further information about the acceptability of other electronic items, call 248-991-4749.
*Documents in plastic bags must be removed.
Residents must also provide proof of Township or City residency which can be done with a driver's license, voter ID card, water bill, or property tax bill.
Veterans' Health Summit set
The Canton Community Foundation and Legal Help for Veterans will present the 10th Annual Veteran Health Summit 2019 from 9 a.m. until 1 p.m. Wednesday, Sept. 18 at Schoolcraft College VisTaTech Center.
Topics at the free event include maximizing veteran's health care; veteran's dis- ability update, health care in the community, Ann Arbor VA Medical Center update and an update from the Michigan Veterans Affairs Agency.
The is no cost to attend for all military veterans, friends, family and caregivers.
Registration is requested, however, as there will be a boxed lunch provided at the close of the day.
For information or registration call the Canton Community Foundation at (734) 495-1200.
Senior Fun at the Friendship Station, 42375 Schoolcraft
"Rockout Workout on the Patio – Hosted by the Plymouth Community Council on Aging, this program is a six-week challenge to burn 725 calories during a 45 minute cardio drumming class. The class will run for six weeks on Thursday mornings from 10 – 11 am from August 15 through September 19. Drumming will take place on the Friendship Station Patio, 42375 Schoolcraft. The fee for the class is $30, payable in advance ONLY. No drop ins. View the workout on the Plymouth Community Council on Aging Facebook page. Register now at 734-354-3222. All equipment will be provided.