News, Events & Other Smart Stuff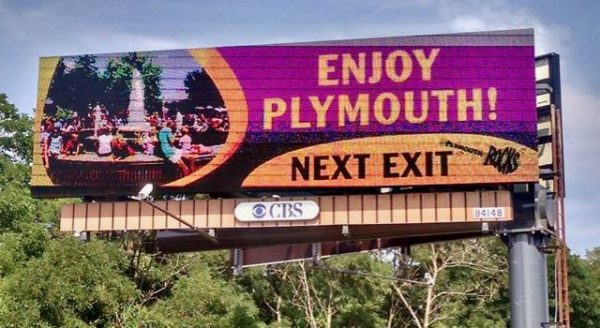 Plymouth Michigan News
Read about news, announcements, features, and profiles. Stay informed, engaged, up to date, and connected to what's happening in our community. Information about current events in and around the Plymouth, Northville and Canton area.
UPDATED  4-19-19
NEWS YOU CAN USE, NEWS YOU CAN TRUST
GET THE ATTENTION AND THE RESULTS YOU WANT WITH LOCAL ADVERTISING
REACH THE PEOPLE OF PLYMOUTH, NORTHVILLE AND CANTON and five other surrounding communities with your advertising promotion
THE EAGLE
THE EAGLE ……A PUBLICATION OF ASSOCIATED NEWSPAPERS OF MICHIGAN
The Plymouth Eagle – Northville Eagle – The Canton Eagle – Belleville Enterprise – The Inkster Star
The Romulus Roman – The Wayne Eagle – The Westland Eagle
To advertise in The Eagle Call 734-467-1900
www.associatednewspapers.net
CALL FOR HOME DELIVERY
Plymouth Lions Club Easter Egg Hunt set
The Lions Club Easter Egg Hunt is scheduled for Saturday, April 20, 10:00 a.m. at Plymouth Township Park (McClumpha Park). Arrive by 9:45 am to be ready for the start at 10:00 a.m. Sharp. The Lions Club members will also be offering eyesight testing as a free service for children attending this event.
City survey in the mail
The Plymouth Economic Development Council has asked the Eastern Michigan University to conduct a systematic survey to assess the perception of city residents on issues of public importance. The council says 700 randomly selected households will soon receive the survey invitation by first class mail.
Questions will be framed on issues such as public safety, roads and streets and parking, special events and other topics. The survey will take approximately 10 minutes to complete in writing or on-line using a survey identifier unique to the resident's household. EMU administrators will summarize survey information from all responding households and the resultant report will available to residents for review.
Hilltop Golf Course is now organizing leagues
Plymouth Township's Hilltop Golf Course is now open for play under the new management of AMV Hilltop Golf Management, LLC.  Hilltop is currently organizing the following leagues:
Day League – beginning May 6 , Evening League – beginning May 9, and Co-Ed League – beginning May 9
For league details and further information on rates and specials, call 734-453-9800, or  check the Hilltop Facebook page.
Plymouth Community Farmers Market opens May 4
The Plymouth Community Farmers Market will open for the season from 6 a,m. until 1 p.m. on Saturday, May 4 at The Gathering and on Penniman near Kellogg Park. The market will be open Saturdays through Oct. 26.
Fresh produce, flowers, plants, herbs, baked goods, jams, jellies, honey, sauces, candles and soaps along with garden décor and other items will be for sale.
Canton Farmers Market
The Canton Farmers Market will return with special off-season sales in March and April at the Summit on the Park community recreation center. The next indoor market will take place from 10 a.m. to 2 p.m. on Sunday April 14, in the Banquet Center at the Summit on the Park, located at 46000 Summit Parkway.
Northville Farmers Market opens May 2
the Northville Farmers Market is held each Thursday May through October. The market is located at  7-Mile Road and Center Street from 8:00 a.m to 3:00 p.m. Opening day is Thursday, May 2. The Market will be closed on July 4 in observance of Independence Day.
Police Department Awards Night
The Plymouth Police Department will host their Awards Night on Thursday, April 25 at 6:30 p.m. at the Cultural Center located at 525 Farmer St. All are invited to attend.
Haggerty Road in Northville Township set for repaving project
Northville Township Supervisor Robert Nix recently announced a commitment from the Wayne County Road Commission for the repaving of Haggerty Road between Five and Six Mile. According to Nix, the work will start this April.
Plymouth Township begins soft recycling program
Plymouth Township has partnered with Simple Recycling to offer curbside pick-up of clothing, shoes and fabrics. This program is voluntary, free of charge.
Simple Recycling will provide collection bags for residents to fill with used clothing, shoes, and worn out linens. All materials collected are sorted locally based on quality and condition. Items will be distributed to local thrift outlets, exported to international markets, or processed for raw materials.
Prior to the launch date of June 3, residents will receive two Simple Recycling bags and details regarding acceptable items by mail. For more information, please call Solid Waste Coordinator, Sarah Visel at 734-414-1452.
Plymouth Community Shred Day
Plymouth Community Shred Day will take place on Saturday, June 8 from 8:00 a.m. until noon at the Plymouth Cultural Center, 525 Farmer Street. In addition to paper shredding, residents may also dispose of electronic equipment. CRT computer monitors or box TVs will not be accepted. The City of Plymouth has partnered with Electro-Cycle for the event. Electro-Cycle is scheduled to be on site with two document-shredding trucks and one electronic recycling truck. The event is open to both city and township residents.
Household Hazardous Waste Day
Household Hazardous Waste Day for City of Plymouth residents is set for Saturday, May 11. For City residents the collection will take place from 8 – 2 p.m. at Henry Ford Community College, 5101 Evergreen Rd., Dearborn.
Plymouth Township will also host a Household Hazardous Waste Day event on Saturday, May 11, from 9-1:30 p.m at the Troy Design and Manufacturing (TDM)  Sheldon Road Plant, located at Sheldon Road and M-14. This event is for township residents only.
Prescription Drug Take-Back Day
On Saturday, April 27, 2019 from 10 am – 2 pm, the Plymouth Township Police Department and the Drug Enforcement Administration (DEA) will give the public the opportunity to prevent pill abuse and theft by ridding their homes of potentially dangerous expired, unused, and unwanted prescription drugs. Bring your pills for disposal to 9955 N. Haggerty Road. (The DEA cannot accept liquids or needles or sharps, only pills or patches.) The service is free and anonymous, no questions asked. You will be asked to remove any personal information, including labels, from drug containers.
This initiative addresses a vital public safety and public health issue. Medicines that languish in home cabinets are highly susceptible to diversion, misuse, and abuse. Rates of prescription drug abuse in the U.S. are alarmingly high, as are the number of accidental poisonings and overdoses due to these drugs. Studies show that a majority of abused prescription drugs are obtained from family and friends, including from the home medicine cabinet. In addition, Americans are now advised that their usual methods for disposing of unused medicines – flushing them down the toilet or throwing them in the trash – both pose potential safety and health hazards.
Contact the Police Department at 734-354-3232 with questions. For more information about the disposal of prescription drugs or about the April 27 Take Back Day event, go to the DEA Office of Diversion Control Website, DEATakeback.com
Great Plymouth Service Project -Kids Coalition Against Hunger
The fourth annual Greater Plymouth/Canton Service Project to benefit the Kids Coalition Against Hunger and local food pantries is set for May 11.
As in past years, volunteers with gather to pack dried food packages at the Plymouth Arts and Recreation Complex, 650 Church St. in downtown Plymouth.
Kids Coalition Against Hunger is a humanitarian food relief organization with a mission to significantly reduce the number of hungry children in the U.S. and worldwide. The food packages food offer complete, balanced nutrition requiring only boiling water to serve.
On May 11, volunteers will choose a shift: 8:30-11 a.m., 10:30 a.m. to 1 p.m., or 12:30 to 3 p.m. For information on volunteer signup, contact Beth Meade at bmeade@cantonfoundation.org or via phone, (734) 495-1200.
The goal this year is to package 250,000 meals that day. Kids Coalition Against Hunger website is www.kidscoalitionagainsthunger.org.
Plymouth Voice.