News, Events & Other Smart Stuff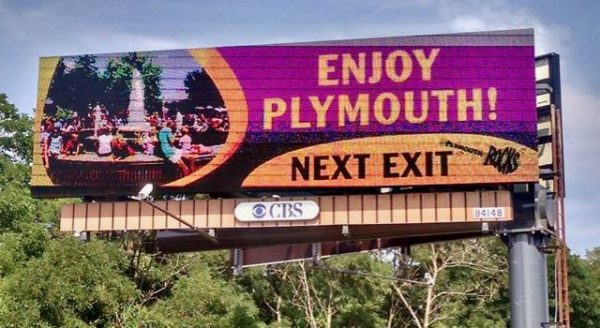 Nov. 14, 2019, PLYMOUTH VOICE.
Plymouth Michigan News
Read about news, announcements, features, and profiles. Stay informed, engaged, up to date, and connected to what's happening in our community. Information about current events in and around the Plymouth, Northville and Canton area.
Ladies Holiday Shopping Night
Holiday shopping is so much fun in Downtown Plymouth!  DTP has a special night just for the ladies on Nov. 14, 5:00-9:00 p.m.
Each participating store offers their own special deals and delights:
Refreshments
Door Prizes
Shopping Special
Samples
and more!
History of Plymouth-Documentary Film at the Penn
"Plymouth, Michigan: A Rich History" will air at 7 p.m. Friday and Saturday, Nov. 15- 16, as well as 3 p.m. and 5 p.m. Sunday, Nov. 17, at the Penn Theatre, across from Kellogg Park in Plymouth. It will also air 7 p.m. Thursday, Nov. 21, there. Some showings are sold out.
Tickets are $20 for the Friday VIP/Red Carpet gala, $10 for other showings.
The film looks at the nearly 200-year history of the town, taking people on a 200-year journey, the good, the bad, and everything in between.
Senior Events
COFFEE WITH KURT– Join Plymouth Township Supervisor Kurt Heise for coffee, donuts, and conversation. Friday, November 15, 10 am -11:30 am at Friendship Station, 42375 Schoolcraft Road.
MOVIE DAY AT FRIENDSHIP STATION! Thursday, November 21st, 12:30 pm. Admission is $1 and includes popcorn. This month's film is "Breakthrough". RSVP to 734-354-3222 or sign up at the Friendship Station.
HOLIDAY CELEBRATION LUNCHEON – Friday, November 22nd, 12:30 pm at Friendship Station, 42375 Schoolcraft Road. Tickets are $10/Members and $12/Non Members. A complete Turkey luncheon will be served. Ticket deadline is Tuesday, November 19th.
Snow and Ice Policy
The Plymouth City Commission adopted the updated Snow and Ice Policy at the
Oct. 21, 2019 regular meeting held at Plymouth City Hall. This policy has
been updated annually since 1996 and outlines how the City will handle snow
and ice events. Under the terms of this policy, the City will plow streets
anytime it snows four or more inches. Property owners were reminded that in
the event that the City has to hire a contractor to remove snow from
sidewalks, the cost will be no less than $150 per hour and will increase
with each subsequent violation.
Santa arrives in Plymouth
Santa will arrive in downtown Plymouth during a special celebration in Kellogg Park on Friday, Nov. 29.
Santas grand entrance will by fire truck at approximately 6 p.m.for visits with Santa in his special holiday home- open be during the weekends. You can see Santa from 6- 8 p.m. on the 29th.
Holiday Tea reservations available
The Canton Historical Society will presents "A Holiday Tea" from 1-3 p.m. Saturday Dec. 7 at the Bartlett-Travis House located at 500 North Ridge Road.
An afternoon tea will be served in a historic Canton house decorated for Christmas accompanied by live music. Tea will include sandwiches and small desserts and visitors can learn a bit about how Christmas in Canton used to be spent.
Tickets are $25 each and available at the Summit on the Park, 46000 Summit Parkway in Canton.
Seating is limited so early ticket reservations are encouraged, organizers said.
Chefs for Seniors
West Metro Detroit & Ann Arbor will home to Chef for Seniors, a growing national franchise that specializes in providing affordable, fresh and healthy meals to senior
citizens. Franchise owners Danny & Megan Akkerman will launch their franchise in the West Metro Detroit & Ann Arbor areas.
The company's local professional chefs prepare affordable meals for the week in the home using the freshest ingredients, while offering a fun interactive experience. Chefs for Seniors is a private meal preparation service which specializes in providing companionship with the chefs preparing the meals in the home of the client. Clients
select meals from a robust menu which can be customized to the client's dietary preferences and needs. The process aims to be an affordable option for seniors who may want fresh home-cooked meals, but who may be physically unable to cook the meals for themselves.
Chefs for Seniors offers rotating menu options, which includes select Chef creations inspired by the region. Clients select their desired meal in advance, allowing the chef to shop and prepare the meals on the designated cooking day. Weekly meal plans begin at $119.99 for entrees with 10-12 servings (additional costs may apply for special
dietary needs). Chefs prepare the meals between two and two and a half hours. After the meal is prepared and stored according to the client's preferences, the chefs clean before leaving the house.
To learn more about Chefs for Seniors visit www.chefsforseniors.com. To book your meal service contact:Danny.Akkerman@chefsforseniors.com
Megan.Akkerman@chefsforseniors.com 734-404-8231.