Fire destroys Canton home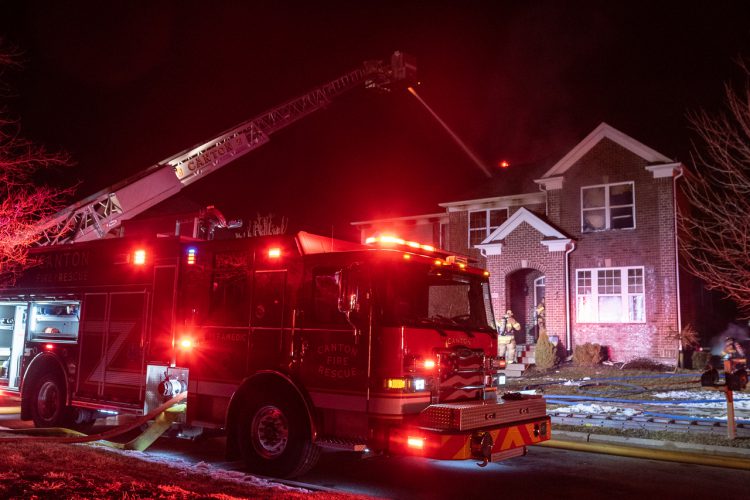 Mar. 5, 2020  PLYMOUTH VOICE.
Plymouth Michigan News
Don Howard
Staff Writer
Canton Fire Department personnel reported no injuries in a house fire in Cherry Hill Village last Sunday evening.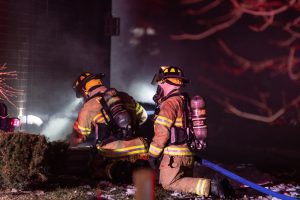 According to official reports, homeowners on Federal Boulevard off Ridge Road called 9-1-1 at 6:36 p.m. after returning home to find their residence engulfed in flames.
Deputy Fire Director Chris Stoecklein said the department had a full complement of 22 firefighters on the scene within 6 minutes, at 6:42 p.m. Stoecklein said they called the Westland Fire Department for mutual aid in order to utilize their aerial ladder truck along with the department aerial apparatus.
Stoecklein said it took almost 4 hours to bring the blaze under control because the floors had been compromised by the fire. He said fire fighters had to retreat from the interior of home for safety reasons and take positions outside to fight the blaze.
An investigation is currently under way to establish the cause of the fire. Stoecklein said it appears it was accidental and started in the basement.
"It's too early to tell…it could be the furnace, hot water heater or electrical in nature-we just don't know yet." The family dog perished in the blaze.
Plymouth Voice.
Photos: Matt Zmuda