National Heritage Academy say they may be finished in Michigan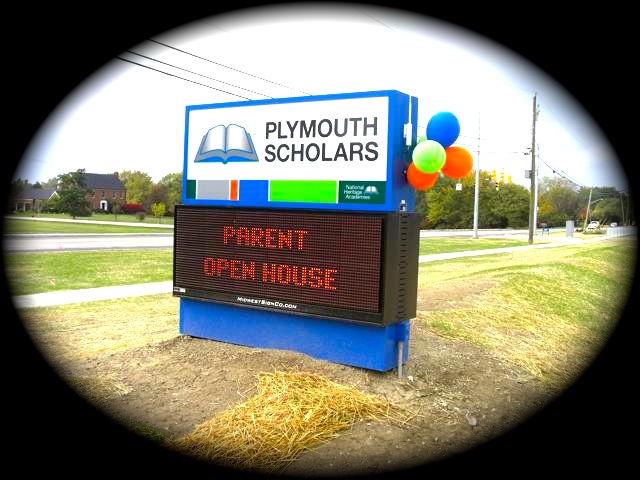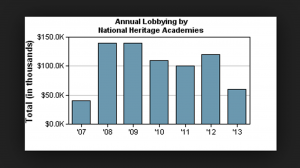 Aug. 20, 2013  PLYMOUTH VOICE
The first day of school for the Plymouth Scholars Academy  is Sept. 3.
The Plymouth Township charter school that opened last year held their regularly scheduled board meeting on Monday. But what they didn't talk about was Grand Rapids based education services provider National Heritage Academy that operates Plymouth Scholars are now saying they may have saturated the market in Michigan.
According to a recent report published by Crain's Detroit Business the for-profit charter school management organization that operate 76 primary schools in nine states may be looking elsewhere to open new schools.
In Michigan National Heritage operate 47 of the state's 290 charter schools. This fall they open two more schools; Oakside Scholars Charter Academy in Waterford Township and Summerfield Charter Academy in Greensboro, N.C.
Crain's quoted National Heritage vice president of partner services, Nick Paradiso as saying, "We love the state of Michigan; it's where we are, but at a certain point you may have saturated the market, and we're looking at some more aggressive planning outside that market."
"And to be candid, Michigan has also a declining population. We're seeing a greater competition for a smaller number of students, so you won't see us opening a slew of new schools (here) soon."
Bay Mills Community College in Brimley, Michigan provides over-site and the charter for Plymouth Scholars. Bay Mills is one of 29 tribally controlled community colleges recognized as a land grant institution entitled to federal funds, and is Michigan's only accredited tribal community college.
According to the news report, Michigan and metro Detroit has an over-proliferation of charter schools after Legislature in 2011 lifted a cap on the number of charter schools the state's public universities can authorize. Statistics show that of National Heritage Academies' 48,000 enrolled students, 30,500 attended Michigan schools.
School officials said at Monday's, Plymouth Scholars board meeting a survey of parent satisfaction was at 69 per cent, and there was no turn over in staff during their first year.
The Plymouth Scholars board announced they have a new attorney after Timothy Cronin of Plymouth law firm Hemming, Polaczyk, Cronin, Witthoff, Bennett and Heise resigned in June. Cronin serves as Plymouth Township's official counsel.
|News Plymouth Michigan