City commission to hold public hearing Monday to re-open the Rock Bar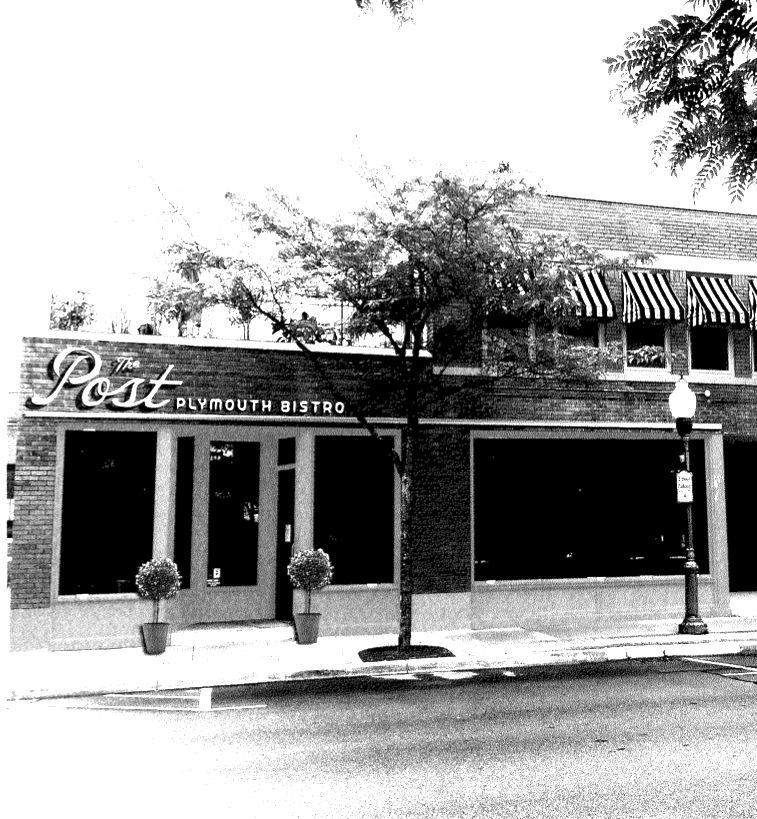 Aug. 19, 2013  PLYMOUTH VOICE.
When the Plymouth City Commission holds their regular meeting on Monday, August 19 there will be a public hearing on the transfer of the liquor license for 844 Penniman.
Jim and Jennifer Dales of Northville are purchasing the former Rock Bar and Grill and two residential apartments and have plans to brand their new restaurant The Post Plymouth Bistro.
The Dales plan an outdoor service area in the back and would like to have a dance permit for use on weekend nights with a DJ playing oldies.
Their company, 408, Inc. will operate and under the DBA, The Post, 844 Penniman and will be a full service restaurant and bar open 7 days a week from 4  PM to 2 AM. Seating will accommodate 69 seats for dining and 18 seats at the bar with an area at the rear for small parties.
According to City Manager Paul Sincock, "There are three options for the City Commission based on the recommendation of the LLRC. The City commission could recommend approval of the transfer, recommend against the transfer, or could recommend action be taken at this time, awaiting some other type of information."
The meeting will be held at Kiwanis Park at Junction and Auburn Streets at 7 PM.
|News Plymouth Michigan