Getting it done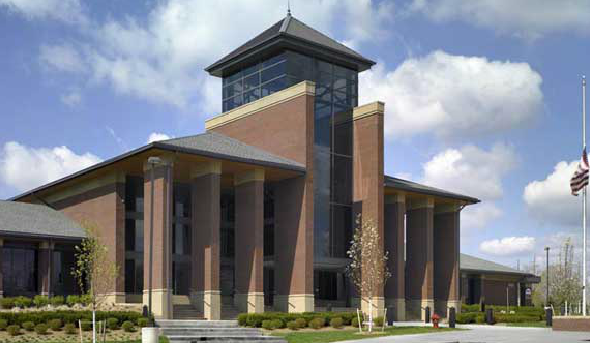 Aug. 16, 2013  PLYMOUTH EAGLE.
OPINION
We've said it before, but this accomplishment really deserves a few more words and a lot more attention.
On a recent Monday morning, bright and early, all the members of the Northville Township Board of Trustees and many other township officials were on the site of the former Scott Correctional Facility to celebrate the end of demolition work there.
First, we were seriously impressed when the township, with the help of State Rep. Kurt Heise, was able to buy the former jail property from the state for only $1. These days, buying anything for $1 is a rare occurrence but when it is 53 acres of property at the intersection of Five Mile and Beck roads in Northville Township, that's a pretty big deal.
Even with that incredible acquisition, the township faced about $475,000 in costs to demolish the former women's prison, including asbestos abatement and hazardous waste disposal of building materials that were commonly used back when the prison was constructed. The prison was built on the site of an old dump, too, compounding the difficulty of demolishing the buildings at the site.
Township Engineer Tom Casari, Township Manager Chip Snider and Township Supervisor Robert Nix acted on a suggestion to take bids for the demolition from companies willing to do the work for the value of the salvage to be found there. To everyone's surprise, one of the top demolition firms in the state, Adamo Co., stepped up and agreed to take the job for the value they could realize from the old building materials, metals and other salvage.
The township was forced, however, to double their investment in the project with Adamo. It cost the township another $1 to secure the contract with the company who finished the work ahead of schedule this week. Northville officials are obviously well pleased with the acquisition of the property and were on site wielding booms and shovels, getting the final construction ceremoniously swept away from the site, now ready for development in one of the most desirable communities in the state.
We'd just like to once again congratulate everyone involved in the project, no matter how large or how small their participation may have been.
This was a unique opportunity handled in an innovative, responsible and professional way with the best interest of the community and the residents the priority of all involved.
Northville Township residents have a great deal to be proud of. The officials they have elected and the professionals hired to manage their community should be among them, along with this latest evidence of the way in which local and state government can work together to the benefit of the people who ultimately pay the bills.
Nice work and the best use of $2 we've ever seen.
|News Plymouth Michigan