Internet APP gives township #1 rating in Michigan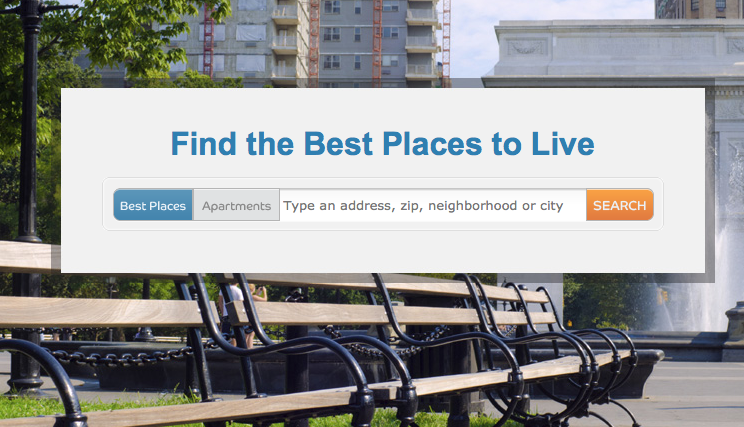 Feb. 5, 2014  PLYMOUTH VOICE.
After a lot of buzz between Plymouth Township and Plymouth over amenities and a heated controversy about future recreational and cultural opportunities, Plymouth Township leaders have announced that they are recognized as Michigan's best community.
That is according to AreaVibes.
Who is AreaVibes?
AreaVibes is a small, privately held company, with its base in Toronto, Canada. The CEO, Jon Russo, has been involved with Internet startups since 1998. Russo started-up AreaVibes with a Toronto apartment locator site.
The site is a web application or web app and has an intuitive interface. It's useful for travelers or those looking to relocate.
By entering a zip code users can see detailed demographics in overview, reviews from visitors and natives of the city, a forum for users to ask questions about the city, maps indicating neighborhoods and whether they are good, average, or below average, local attractions including restaurants, bars, movie theaters, etc.
AreaVibes search results render an overall "Livability" score of a selected city based on an algorithm created by the company.  The algorithm that takes into account dozens of characteristics in 7 different categories including nearby amenities, cost of living, crime rates, education, employment, housing and weather. A total Livability Score is then calculated out of 100 for any area across America.
PlymouthVoice checked out some of the most beautiful and desirable places we could think of  to live in Michigan, including Plymouth and this is what we discovered using the AreaVibes APP.
Charlevoix…………Desirability Rating:  73
Harbor Springs……Desirability Rating:  76
Petoskey…………..Desirability Rating:  76
Plymouth…………..Desirability Rating:  83
Plymouth Twp……..Desirability Rating:  84
Saugatuck………….Desirability Rating:  82
Traverse City………Desirability Rating:  80
We also checked Canton and West Bloomfield, the two municipalities whose government and demographic criteria was recently selected by the Plymouth Township Compensation Committee and the Board of Trustees as comparable communities. They have AreaVibe scores of 83 and 77 respectfully.
How does AreaVibes APP work?
After a brief trial period users are asked to register.
To register, a user must provide first and last name, gender, location, screen name, email address, and password. The user is then notified that an email with an activation link will be sent, allowing them to access the site's forum, reader comments and post information about their favorite place or city which could likely influence that communities AreaVibe rating score.
We didn't try to influence any scores.
Why Saugatuck?
Last year, Saugatuck-Douglas had the number one rating from AreaVibes.
Felicia Fairchild, Director of the Saugatuck-Douglas Visitors Bureau, said she was unaware of the number one rating but was pleased and pleasantly surprised, but has never heard of AreaVibes.
"I can understand why anyone would want to rate Saugatuck number one, Where-to-Retire magazine named us number one." Fairchild said.
Fairchild, indicated she did not know how Saugatuck could be grouped with Plymouth Township, as they are primarily a resort community, with no business or industry except tourism and acknowledged Plymouth Township was "Pretty." She said Saugatuck's total population of 954 permanent residents, swells to 20,000 area visitors in the summer months.
Peter Stanislawski, Saugatuck Financial manager concurs with Fairchild.
"I've not heard of them (AreaVibes) and I don't know how they come up with their data…it must be from the census."
|New Plymouth Township
Plymouth Voice