Thoroughbred racing OK'd at Northville Downs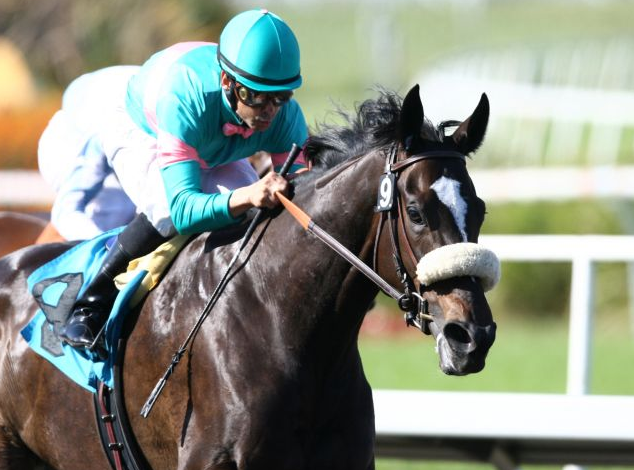 Feb. 5, 2014  PLYMOUTH EAGLE.
Thoroughbred racing will come to Northville Downs after all.
Following the rejection of the application to add Thoroughbred racing to the current harness schedule, the Michigan Gaming Control Board approved the application of Northville Downs last Tuesday.
The board had denied an application from Northville Dec. 18, but stated in the executive order issued last week that additional information was provided by the track management that merited reconsideration.
The state board members detailed several conditions for the Northville approval however. The track-racing surface must be flattened to a grade more conducive to Thoroughbreds by May 15. The track must also install a chute and rail by June 10, install additional fencing by July 10, and build a 10-horse saddling pad- dock and walking ring by July 30.
The board also issued permission for thoroughbred racing at Hazel Park and that track, like Northville, must submit monthly progress updates to the board executive director.
Following a schedule proposed in December by the Michigan Horsemen's Benevolent and Protective Association and the tracks, Thoroughbred racing would take place at Northville Downs for 16 afternoon cards on Fridays, Saturdays, and Sundays from Oct. 12 to Nov. 16.
The Michigan Harness Horsemen's Association plans to appeal the new decision. In a statement, the MHHA took issue with the timing of the decision, which moves the starting date of the harness schedule from Jan. 31 at Northville, as originally planned, to March 7.
"We are horrified by the MGCB's decision and have expressed our concerns about both the moral and legal implications of today's orders," the statement read. "Time will tell if the tracks apparent strategy to wrestle complete control of the industry away from the horsemen will succeed, but there is no question that the short-term impact will be harmful to thousands of horsemen -not to mention countless local agricultural economies around the state."
|News Plymouth Michigan
Plymouth Voice