Governor's order could upend Plymouth's bar businesses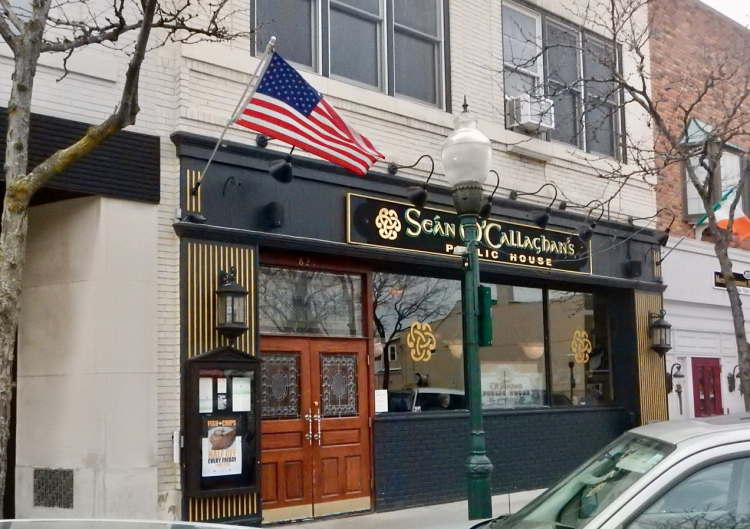 Mar. 16, 2020  PLYMOUTH VOICE.
Plymouth Michigan News
Don Howard
Staff Writer
After more that 50 cases of the COVID-19 virus have been confirmed in Michigan and one-day before thousands of St. Patrick's Day celebrators are set to hit the streets, Gov. Gretchen Whitmer has issued an executive order calling for all bars and restaurants to close, except for carry-out service.
Whitmer's order could upend the state's restaurant and bar the business, especially the popular party locations in the City of Plymouth. Downtown streets are filled with numerous bars and restaurants and according to past year's reports, St. Patrick's Day is the busiest and most profitable for owners with customers often packing the establishments to capacity that day.
The Michigan Liquor Control Commission oversees all alcohol licenses in the state and issues them to a city based on its population. For on-premises consumption, cities are allowed one liquor license per 1,500 people. There are a total of 30 liquor licenses in Plymouth; a city with a population of just over 9,000. The Plymouth Liquor License Review Committee will hold their regularly scheduled meeting this Monday evening to review license renewals.
The closing order is effective at 3:00 p.m. Monday, March 16, and follows Whitmers previous statewide order to close schools along with her ban on public gatherings of more than 250 people.
"Effective at 3 p.m., we are temporarily shutting down bars, restaurants, and other establishments to prevent the spread of COVID-19," according to a Twitter post by Lt. Gov. Garlin Gilchrist.
Officials in five states have now closed bars and restaurants in a response to the global pandemic. On Sunday, Ohio and Illinois ordered all bars and restaurants close except for carry-out.
Whitmer was reportedly disturbed by reports of people continuing to visit packed bars and restaurants over the weekend.
"The disease is a challenge unlike any we've seen in our lifetimes. Fighting it will create significant but temporary changes to our daily lives. By taking aggressive action now, the state is working to slow the spread of the virus so we reduce the risk for our healthcare system and the possibility of it being overwhelmed. This is about saving lives."
Justin Winslow, President & CEO of the Michigan Restaurant and Lodging Association, said his organization stands with governor's order to limit restaurant operations.
"To that end, we call on the governor to immediately submit the necessary paperwork to qualify Michigan for the U.S. Small Business Administration (SBA) Economic Injury Disaster Loan program and to work quickly to infuse more liquidity for small businesses struggling to make payroll and keep their doors open," said Winslow.
Plymouth Voice.
Photo: © Don Howard / Associated Newspapers