Downtown Plymouth is Open for Business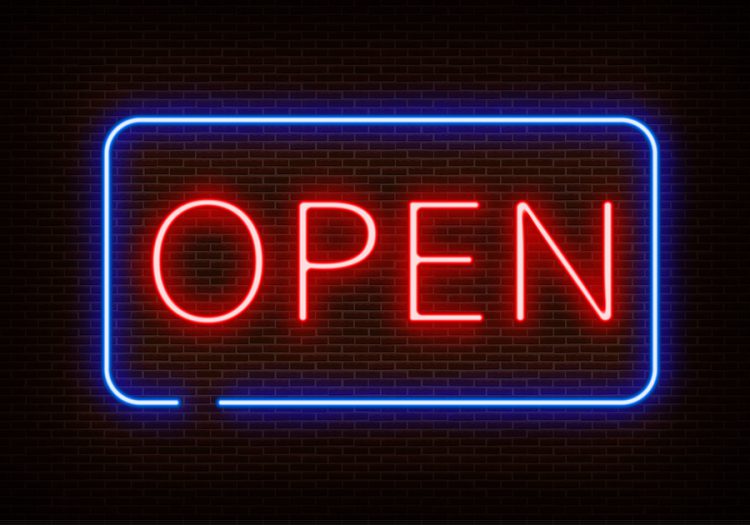 Mar. 17, 2020  PLYMOUTH VOICE.
Plymouth Michigan News
UPDATED AS OF  3 p.m 3-20-20
Reported by Plymouth Downtown Development Authority
RESTAURANTS
Panera Bread in Downtown Plymouth will have "rapid pickup" and delivery…there won't be any carryouts. All orders can be made at www.panerabread.com or by calling the store at (734) 459-4772. You can pay by credit, debit or gift card.
Omelette and Waffle Café will be changing hours for Saturday and Sunday from 9 a.m. to 1 p.m.
Sweet Afton Tea Room is open after taking the necessary steps—enforcing social distancing between tables and with the staff, removing extra surfaces on tables, cleaning doorknobs/menus/light switches/etc. every 30 minutes and most importantly making sure our staff felt safe continuing to work. We would not have remained open if they had not.
Stella's Black Dog Tavern will stay open for carryout orders from 11 a.m.- 8 p.m. seven days a week. Stella's Tracksidewill be closed after business tonight (March 20). We are offering a 10% bonus on all gift card sales! If you pay for a $100 gift card, we will automatically add another $10.
Hermann's Olde Time Grille is now open for carry out from 11 a.m. to 8 p.m. daily. Although we encourage online ordering at hermannsoldetowngrille.patronpath.comyou can also order by phone at (734) 451-1213. Carryout beer is also available! We are offering two for one bottles and cans along with a daily mixed six pack special, aka the "J-PACK" (Jonny's choice😎). Thanks so much for the love and support.
Bode's Corned Beef House remains open for business. It's a full menu tonight (3/20) with Fish & Chips. Easy curbside pickup.
Pizza e Vino will be open from 4 p.m. to 9 p.m. We will also offer curbside pickup. We will have all the takeout info on our websites at pizzaevinoplymouth.com
Simply Freshis closed until further notice.
Greek islands will be open on Monday and Tuesday 10 a.m. to 3 p.m.; Wednesday through Friday from 10 a.m. to 6 p.m.; Saturday and Sunday from 9 a.m. to 2 p.m. for carryout, delivery and curbside services.
Max and Bella's Smokehouse is open regular hours (carryout only) with their full menu.  Wednesday – Sunday noon-8 p.m. or until they sell out. 600 W. Ann Arbor Trail in Plymouth.
Westborn Market is open from 8 a.m.- 7 p.m. until further notice.
Bigalora will remain open for carryout, curbside pickup and delivery for food and beer. All of our locations will be open daily from noon – 9 p.m. You can call your local Arbor location, place your order, pay by credit card over the phone, and stop by to pick it up or have it delivered. We recommend that you call us when you arrive and we will bring your order out to your car, however we will also allow customers inside to pick up their order subject to the Governor's limitation of no more than 5 customers in the building.
Compari's on the Park will remain open for all of your carry out and catering needs while the dine in restaurant ban is in effect. We are offering FREE delivery, carryout, or curbside pickup from 11 a.m.- 9 p.m. daily. We've specially curated several carryout and catering packages with you in mind. We also have our full carryout menu and dine-in dinner menu available to-go. We will include a free reusable bag for all orders over $50 while supplies last. Visit our website at www.comparisdining.comfor full carryout and catering details. Free delivery applies to orders over $25. If less than $25 there will be a $3 delivery fee added on. Limited delivery area.
Ironwood Grill will begin curbside carry-out on Tuesday (3/17) from noon to 9 p.m. Ironwood also has a carry-out license to sell you beer and wine. You can enjoy a great restaurant meal in the comfort of your own safe home.
Park Place Gastro Pub has begun curbside service immediately. Call us to place your order, pay over the phone and pick-up in our back-alley entrance.
Arbor Brewing Co. will remain open for carryout, curbside pickup and delivery for food and beer. All of our locations will be open daily from noon – 9 p.m.. You can call your local Arbor location, place your order, pay by credit card over the phone, and stop by to pick it up or have it delivered. We recommend that you call us when you arrive and we will bring your order out to your car, however we will also allow customers inside to pick up their order subject to the Governor's limitation of no more than 5 customers in the building.
Little Bangkok will be open for carry-out menu items. The dining room will be closed.
Burger Spotand Pizza Spotwill be CARRY OUT only, following the alert given by our governor. Pizza Spot will continue delivery through DoorDash.
Nico & Vali will be open for carry-out only. We'll even bring it to you curbside. Call (734) 207-7880. Or, use Grubhub or DoorDash.
Barrio will offer carryout until 9 p.m. We will also offer curbside pickup. We will have all the takeout info on our website barrioplymouth.com
Maya's Deli of Plymouth will be open Monday-Friday 10 a.m. – 4 p.m. and Saturday 10:30 a.m. – 3:30 p.m. for carry-out, catering, curbside services and limited delivery.
Sean O'Callaghan'sIrish Pub will be closed until further notice, and will not be open for carry-out orders. We will keep you posted as the State of Michigan releases more information.
E.G. Nicks will NOT be offering any carryout or delivery services. Thank you for all of your support and we look forward to seeing everyone when the government shutdown is lifted.
RETAIL
Effective Monday, March 23, Westborn Market will be creating a senior citizen & persons with disabilities shopping hour from 7 a.m. – 8 a.m. on Mondays, Wednesdays and Fridays. We ask all of our valued customers to respect this period to allow a "safe" shopping experience for our seniors and disabled. Our general store hours for the remaining public will be 8 a.m. to 7 p.m. in all locations, seven days a week. Although we will not be checking ID's, we are asking the public to cooperate with this effort, as we will be asking customers under 60 years of age to wait until the designated time to shop.
Wiltse's Community Pharmacy will be open Monday through Friday from 9 a.m. to 7 p.m…Saturday 9 a.m. to 5 p.m
Home Interior Warehouse will be open Monday through Saturday 11 a.m. to 5 p.m.
Delta Diamond Setters & Jewelers will be closing at 4 p.m. tomorrow, Saturday, March 21. Our goal is to reopen April 1st. We will be checking our phone & email regularly: deltaplymouth@gmail.com
State of Comics will be curbside pick up ONLY from 12-5 everyday (while still closing Monday) until further notice. If you'd like something to read from State of Comics, you may call or order online. Once your order is placed, you may arrive at the store and call for us to bring your order to your car. No one will be allowed in the building until further notice. Please stay safe and continue social distancing. Digital gift cards are also available. https://stateofcomics.com/products/gift-card
Dearborn Jewelers hours are today (3/20) until 6 p.m., Saturday (3/21) 10 a.m. until 5 p.m. Beginning this coming week, our temporary hours will be – closed Sunday, Monday, Tuesday and Wednesday and open on Thursday, Friday and Saturday from 10 a.m. to 5 p.m.
Opndohr continues to be open by appointment. Follow our Facebook updates and message me on messenger if you any questions.
Wild Rose will be open Saturday, March 21, from noon to 4 p.m. for pickups and shopping. We will keep you posted on other days that we will be open. At this time we will not have regular business hours. However, you are always welcome to contact us at (734) 748-4370 for a private shopping day.
Kilwins is open for curbside pickup and take out Sunday-Thursday 12 p.m.- 8 p.m.; Friday – Saturday 12 p.m.- 9 p.m.
Frame Works will be open 10 a.m. to 5:30 p.m. weekdays and 10 a.m.- 5 p.m. Saturday. We plan on staying open and will update if anything changes. Customers with order pickups are advised to call ahead to schedule an appointment to lessen contact. We are cleaning our counters after each customer and have hand sanitizer available at the framing counter.
Radiant Fine Jewelry will be hosting online shopping events on our Facebook business page //www.Facebook.com/RadiantFineJewelryWe are offer FREE shipping/local delivery and gift with purchase on orders of $49 and more.
Due to the current health situation, Kemnitz Fine Candieswill be open the following days: Thursday, March 19, from 10 a.m.- 6 p.m.; Friday, March 20, from 10 a.m.- 6 p.m.; Saturday, March 21, from 10 a.m. – 3 p.m. We will be closing the store from March 22 through March 31st. We will re-evaluate the situation as we receive information regarding the COVID – 19 virus. Customers can call (734) 453-0480 and place an order. At this time we will attempt to have customers pick up orders on April 1st and no one will be billed till that date. You will be able to come to the front door and we will pass out orders, one customer at a time. We ask that you practice safe social distancing during pick up. Please keep in mind all these options could change at anytime, especially if the governor should mandate all businesses close. We are truly sorry for this inconvenience during our Easter season. We want our customers, employees and community to remain safe and healthy. Questions can be directed to Kem_store@sbcglobal.net. 
Old World Olive Co. is open from 11 a.m. to 5 p.m. Monday through Saturday, and noon to 5 p.m. on Sunday. Call or email us your orders for carry out or curbside service! It takes moments and we're happy to accomodate you however we can. We're offering flat rate shipping $10 for ALL orders over $50 & $5 for orders over $100; Watch our Facebook page and OWOC Newsletter for updated information, flash sales and other promotions; Reach out to us with any questions via our Facebook page or email us at oldworldolivepress@gmail.com– we're glad to help! We are diligently adhering to all CDC standards in our stores.
Basement Vintage will be closed to walk-in shoppers, but will deliver for your project! In-stock Frenchic and Old Town Paint and paint products 40% off. And, we also now carry Fusion mineral paint and paint products!! (Not on sale). Facebook message or text us at (734) 516-5734 to order. Free, no contact delivery for customers within 10 miles of the store.
Sun & Snow will continue normal operations.
Radiant Fine Jewelry will be closed for business as of Thursday, 3/19, until further notice.
Alpine Chocolat Haus is running normal business hours 11 a.m. – 9 p.m. Sunday through Thursday 11 a.m. – 10 p.m. Friday and Saturday.  We are now offering curbside service to help those customers that do not wish to come into the store, and the service is available during business hours. All customers have to do is call the Soo store at (734) 389-7570 and we'll take care of the rest.  All of our goodies from Chocolat Haus chips to ice cream we can bring right out to your car.
For your protection and the safety of our staff, it's best to shut down Dairy Kingafter today and have everyone go home and isolate.
Your CBD Store Plymouth is remaining open, with shortened hours, and offering free shipping to any customer. Current store hours are 10 a.m. – 5 p.m. Monday through Saturday and 12 p.m. – 4 p.m. Sunday. Please call (734) 927-3021 for you CBD needs.
Gigi's Mode will temporarily be open by appointment only.  Continue to follow us on Facebook and Instagram.
Due to the coronavirus, we have made the decision to close Sunny J's Plymouth location starting tomorrow, Wednesday March 18thand plan on re-opening March 30th. Our store will be physically closed. However, we are still able to ship items we have in stock. We will take orders via email. Please include your phone number so we can reach you. We will call when we have confirmed we have your order in stock. Once payment is processed over the phone your order will be shipped. Please email us at sunnyjs@icloud.comwith any questions or concerns regarding sales orders.
Eats & Sweets Plymouth will remain open. We will be reducing our hours and closing the dine-in area. We will be open 11 a.m.- 8 p.m Monday-Saturday and 12 p.m.- 4 p.m. on Sunday.  We are offering curbside pick-up, carryout and the service windows will be open. We will offer local delivery within a 2-mile radius at no charge. For deliveries we have a steel belted cooler to keep your ice cream good to go! Our number is (734) 667-4370.
Cupcake Station is still operating 7 days a week, with hours 11 a.m. to 7 p.m.; or until we sell out. We will only offer carry-out services, no dine-in allowed. Orders may still be placed online or on the phone, as well. We do not offer delivery.
Genuine Toy Co. has decided to keep our doors open for the time being. We are limiting the number of customers in the store at one time to 5. We will be taking purchases over the phone and taking them out to your car!
Bohemian Home will continue to stay open with limited hours. Curbside pickup will also be available for customers until further notice.
Sideways is temporarily changing our store hours to Monday-Saturday from noon to 6 p.m. and Sundays from noon to 5 p.m.
Home Sweet Home is open and we are fully stocked for Easter and Spring. We plan on being open regular store hours Monday-Saturday from 10 a.m. to 6 p.m., and Sunday from noon to 5 p.m. Home Sweet Home is disinfecting several times a day.
Urban Loft will be closed. Please be safe during this time.
Boule Artisan Bakery will be offering curb-side pickup for any order. Please follow the steps below, when placing a curb-side pickup.
1. Call us at (734) 354-6980.
2. Let us know your name, order, if you would like your bread sliced. Add-ons will NOT be allowed at the curb.
3. We will let you know the total cost. Orders must be either paid over the phone, or customers are to have EXACT change at pickup. We will not be able to make change at the curb.
4. When you arrive, please pull into the alley in the back of the bakery. It is located off of Harvey, between Ann Arbor Trail and Penniman. There is room to safely pull to the side, between the dumpster and cardboard dumpster, behind the bakery. Be sure to pull all the way to the side, as to not impede alley traffic.                                                                                                                                                                                           5. Call us, again, at (734) 354-6980 to let us know you have arrived, as well as the color of your car.
As it stands, currently, we will not be closing our lobby. Customers will still be allowed to come in and purchase bread, cookies, and scones, as they would have in the past. If this changes, we will inform everyone as soon as possible.
OTHER SERVICES 
Salvation Army Plymouth Corps is in need of non-perishable food and personal care items. Food is especially needed for children who are home and not able to get to the schools for their daily meals. Go to www.downtownplymouth.orgfor the list of what is needed the most.
First Presbyterian Church of Plymouth invites you to worship with us, as we move to online services only, during this time of social distancing due to the Covid-19 virus. The church building is closed until April 6th, pending further assessment. This weekend in worship:Lenten Sermon Series: "A Portrait of God. The God Who…" March 22, Fourth Sunday in Lent: Rev. Emily Riley Campbell preaches on "A Portrait of God: The God Who Travels"
To watch the service on Sunday, click on the sermon title above to go to the Sermons page of the FPCP website. The service will be available after 9:30 a.m. Sunday.
Spa Agio, we hope everyone is doing well and taking care of yourselves and your families. We are checking our voicemail, Facebook and email every day, so please let us know if there is anything we can do, we are happy to ship any products that you need.
Kennedy Nemier Insurance is fully functional for new sales and service to our existing clients. The majority of our team is already working remotely, and if the Government shuts all buildings down, the few of us left will deploy to our homes. Payments for most all of the companies can be made online…and our website has a list of the links to make payments and information to file claims. We are taking all steps necessary to service our clients. Email will be a very efficient way to communicate. For after-hours emergency claims please visit our website at www.kennedynemier.comfor the insurance company emergency claims numbers and restoration contractors.
Core Sport is streaming live pilates and fitness classes. More classes being added daily. Sign up online. If you have questions or if you've never taken a Core Sport class you can take a free trial, just email me lisa@coresportstudio.comOur introductory offers still apply as well.
1) Login to our mindbody site  2) Use a good email address  3) Download zoom app for meeting
The Room Hair & Design will be closing today March 20th and plans to reopen April 1st
Westchester Barber is open with reduced hours Monday through Saturday. Call for an appointment and they will be sure to be open when you are available. Call (734) 455-1146.
Boria Law– Criminal Defense Attorney – We handle legal traffic matters and all criminal matters. Normal business hours of 9 a.m. to 5 p.m. We are meeting in person with constant cleaning going on here. We can also discuss your case over the phone. as well as over the phone.
Merle Norman Cosmetics is changing hours to Tuesday to Saturday 10 a.m. to 2 p.m. We are not offering our free makeovers or facials. We are taking phone orders and will mail products to clients. We will also offer curbside pick-up. Please call with any questions. (734) 414-4089)
Beauty Haven and Laser Pain Relief Centers of America in downtown Plymouth is temporarily closed as we follow the current situation. We will be taking calls and answering emails daily and will see clients in an emergency for laser pain therapy. Gift cards are available at a savings by using code: BEHAPPY https://squareup.com/gift/F3126WMGPB2A4/order?fbclid=IwAR1Z3Q5irJb_CiOhxO0gnvk12RY0B5k-ml_BwRJ5UCxAJjoG7jAKu4eA8Jcand curbside pickup on all products and boutique items is available.
Aldrich Legal Services, PLLC is completely open for business and is accommodating clients that want to talk via phone/email/video conferencing instead of in our office. Normal business hours of 9 a.m. to 5 p.m. Monday through Friday.
Focal Point Studio of Photography is completely shut down until March 31st. We can be reached by the phone numbers left on our website. fpstudio.net
Primp Beauty + Blow Dry Bar is closed this week, however we do have gift cards available online in any denomination here:  http://squareup.com/gift/ZSY0S366E07HE/orderThese do not expire and are a great way to treat yourself to a service you normally receive with us or have been wanting to try. All purchases over $50 will receive a $10 credit to their customer account . We are still booking appointments for April online and all 2020-2021 special events can be booked directly by emailing info@primpmeup.com. We are working on getting our online store updated to purchase accessories and your favorite hair care for delivery or curbside pickup soon . We appreciate your support and can't wait to see you soon!
At Community Financial Credit Union, beginning March 19th, our branch lobbies will be available by appointment only and only for services that cannot be done through the drive-thru.  All of our branch drive-thruswill be open regular business hours for routine transactions. Branch appointments can be made by calling (877) 937-2328 and pressing 8. 
Dean Sadler Hair and Makeup Studio is open and taking measures to limit the number of people in our salon at any one time. We are asking clients to come to their appointments alone to help with our goal. We have three different rooms that allow us to space out services. We are regularly sanitizing stations, shampoo bowls and common areas, and have asked clients who are not feeling well to reschedule.
Penn Theatrewill be closed effective immediately until April 8. We plan to reopen on Thursday, April 9 unless the situation dictates otherwise.  Your support and understanding are greatly appreciated as we work together as a community to keep everyone healthy.
Berkshire Hathaway HomeServices – Michigan Real Estate is OPEN for business. 294 S. Main St. Plymouth MI 48170. Serving the Downtown Plymouth area and beyond. We have creative ways to navigate buyers & sellers through the process (of buying & selling) during these challenging times. Will serve as the "Community Connector" for anyone looking for help navigating through this difficult time.
Pastel Coworking is open but with a very limited number of people in the space to allow for social distancing. Drop-in days can be reserved online at pastelplymouth.comfor a reduced rate of $15 and free for college students. We are prepared to remain flexible and continue to make decisions based on the well-being of our members. We are hosting a disinfectant supplies drop-off for First Step Women and Children's Shelter. We are accepting drop-offs of liquid hand soap, hand sanitizer, disinfectant wipes and toilet paper this Thursday, 3/19, from 9 a.m. – 3 p.m. at our 447 Forest Ave Ste 1 location (blue awning). Curbside pick-up is available by calling (734) 404-8232. Thank you!
My Yoga Room virtual yoga classes are coming! Our doors are closed but your management team is hard at work getting everything together for you. We appreciate your patience while we work on it 🙏 We will let you know when they are ready!
Please note: you will need an active membership to access classes
Tacari Salon is open. We are limiting the number of occupants to 10, maintaining a high level of sanitation between guests and limiting interaction to the guest and service providers only.
Focal Point Studio of Photography is only interacting with customers by phone:  (734) 459-8800.  Please call to schedule an appointment to place your order.  All appointments will resume when schools reopen (4-7-2020).  To pick up finished orders you can either wait until 4-7-2020 or pay a $5 shipping fee plus your balance.  Follow us on social media for updates.
PARC Due to the spread of coronavirus (COVID-19) and in response to Governor Whitmer's Executive Order 2020-9, requiring all gymnasiums, fitness centers, recreation centers, indoor sports facilities, indoor exercise facilities, and exercise studios to close, effective Monday, March 16 at 3:00 p.m., the following activities at PARC will be suspended until further notice:
All Aquatics programs
Pickleball
Open Gym
Z Spot group fitness classes
The pool and gymnasium will be closed to the public for the duration of the ban. The PARC building will be open and staffed Monday through Friday from 8:30 a.m. until 6:00 p.m. Building hours will vary on the weekend.
Dwellings by Rudy & Hall is still selling houses. We have been virtual since 2014, so we will have the capacity to still sell homes!
Plymouth District Library is closed through April 5. All items now checked out will be due on April 15. There will be no overdue fines charged during this closure. The library's website – https://plymouthlibrary.org– will continue to offer downloadable materials which can be enjoyed by all ages.
Plymouth Historical Museum is closed indefinitely, and we're postponing or cancelling our events for the next few weeks, at least.
Trust & Obey dog training is a clean facility and will continue to wipe down surfaces with disinfectant regularly. I am also going to have a diffuser going with essential oils that help strengthen the immune system and provide hand sanitizer. I have asked my clients to stay home if they even feel a little under the weather. I will work with them to make sure they still get their money's worth out of the class if they aren't there.
Vanity Salon is open. We are continually disinfecting stations, bathrooms, wash bowls and all surfaces. Our duct work and furnaces are scheduled for Professional cleaning and sanitizing.  Staff is not coming in if ill. Staff and clients have been asked to wash hands before and after clients. We've requested clients to reschedule if ill. Vanity is following CDC guidelines and not allowing more than 50 people to comply with social distancing.  Vanity has also limited amount of clients being serviced and stylists switching appointments to slower days so we're able to spread out working areas.
The Room Hair & Design remains open, scheduling extra time in-between every client to sanitize properly! Keeping our business open and properly clean is a top priority for our clients!
Three Dog Bakery we have hand sanitizer available and are cleaning frequently. You are welcome to wash hands or use sanitizer in the store if you feel more comfortable shopping. If you are sick or concerned, and still need products from the store, we are happy to carry out a transaction over the phone and bring items out to your car.
Michigan Landscape Design Services spring is still in full swing. As we take precautions to do our part in helping contain Covid-19, we still want to hear from folks who are interested in completing landscape projects this season. Your initial consultation can start with a phone call or facetime chat. We can discuss your property, review design ideas, budgets and then get your project scheduled. There are a lot of people in our community who are looking forward to gardening season and we will be here, working for you when the time is right. Additionally, please check out our Facebook page as I will be posting micro-learning sessions on how to enhance the curb appeal of your home.
La Casa Plymouth will be open for retail sales only. The lounge/patio is closed until further notice. We will do our best to keep you notified of any changes via Facebook, voice mail message and of course the good old fashioned door sign. Under the weather but still want cigars? NO PROBLEM! Let us know what you need and we will do curbside delivery (pull into a parking spot and we will bring out your cigars). Call us at (734) 207-9725
Harris Conservatory of Music is now offering online and video chat lessons for every instrument we teach! Students of all ages can study with HCOM real professional musicians right on their phone using Skype, WhatsApp, FaceTime, and other widely available platforms. Lessons book and pay online as well, and the teacher calls the student for the video lesson at the appointment time. Group lessons can also be arranged via group video chat. We are still open and are still offering in store lessons at this time for those who do not wish to do lessons from home. No-nonsense precautions at our store include cleaning and sanitizing all doorknobs, light switches, and other commonly contacted surfaces with 91% rubbing alcohol. Staff washes hands between every appointment.
Creatopia Pottery will be closed until further notice.
The MakeupLoft will be closed until further notice. We will still be monitoring our phones and emails. You can still shop online for your Cosmakery products and we will get those out as quickly as possible.
Michigan First Credit Union, Michigan First Mortgage, is open for business!
Spa Agio will be temporarily suspending all services…and will start offering appointments again on Monday 3/30. We have online scheduling and gift cards available at spa-agio.comand are happy to ship any products you might need while we are closed. Just leave us a message or email and we will get it to you! We will post any updates to this information as we get them.
Plymouth Community United Way has started a COVID-19 Relief Fund to support those in Plymouth, Canton and Western Wayne County who are negatively impacted by the virus. This will provide basic needs for members of our LOCAL community including seniors, families, children, and community agencies. We ask you to donate to the COVID-19 Relief Fund and mail your donation to P.O. Box 6356, Plymouth, MI 48170, make a donation on our website, or text PCUW to 41444. Make sure to specify the COVID-19 Relief Fund with your donation. Please visit www.plymouthunitedway.org/COVID-19-Relief-Fund or call (734) 453-6879 for more information.
Plymouth Voice.