Funeral services set for Canton police officer killed by son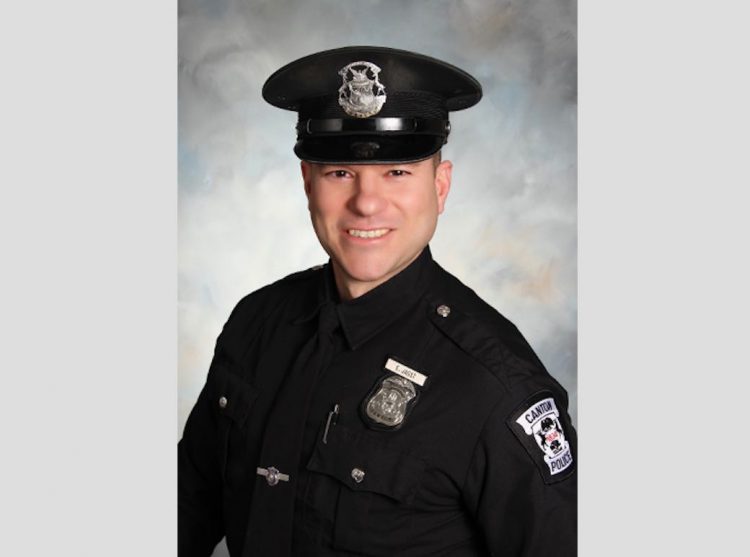 Jun. 25, 2021  PLYMOUTH EAGLE.
Plymouth Michigan News
Funeral services have been announced for Canton Township Police officer Edward Dirk Jagst who was shot and killed by his 18-year-old son in the family home Monday morning.
A Memorial Visitation is set for Monday, June 28, 4:00 – 7:00 p.m., at the Keehn-Griffin Funeral Home, 706 W. Main Street in Brighton. In addition a Friends and Family Gathering is planned for Tuesday, June 29, 9:30 a.m. – 10:30 a.m., at St. Patrick Catholic Church, 771 Rickett Road in Brighton. A Memorial Mass will be offered at the church at 10:30 a.m.
According to police reports, Canton Township Police Ofc Jagst, 48, was killed in his Brighton home at about 10:30 a.m. on Monday, June 21. Brighton police were called to the home on the 300 block of Woodlawn Drive by another family member in the home who told the 911 dispatcher that the victim had been shot by his son.
According to Brighton Police Chief Rob Bradford, the teen was located by officers turned himself into police and remained in custody at press time.
"It's just a horrible situation- anybody who looks at what happened here is devastated," Bradford said.
According to a prepared statement issued by the Canton Township Police Department, Ofc. Jagst was a 21-year veteran with the department.
He was an active patrol officer who participated in several special units including Evidence Technician, Training Instructor, Bicycle Unit, and as a Criminal Investigations Detective.
He also proudly served on the department Honor Guard, standing watch over formal ceremonies for 16 years.
"Most notably, Ed made his mark during the years he served as a School Resource Officer at the Plymouth Canton Educational Park. He was an inspiring and jovial addition to the park-adored by the students, faculty and parents alike.
"Ed was one of the kindest, most compassionate officers to ever wear the Canton Police badge. He made an impact on those around him in every aspect, whether it was interacting with co-workers, assisting citizens in need, or just chatting with those he came in contact with throughout his day," the official statement issued Tuesday.
"Officer Jagst was a remarkable man who was strong in his faith, and was a truly loving husband and father," said Canton Township Director of Police Services Chad Baugh.
"He was a shining example of love and service and our Canton police family, past and present, consider ourselves fortunate to have known him.
"Our hearts go out to the Jagst family at this time of tragedy," Baugh concluded.
Plymouth Voice.