4 retire from Canton public safety department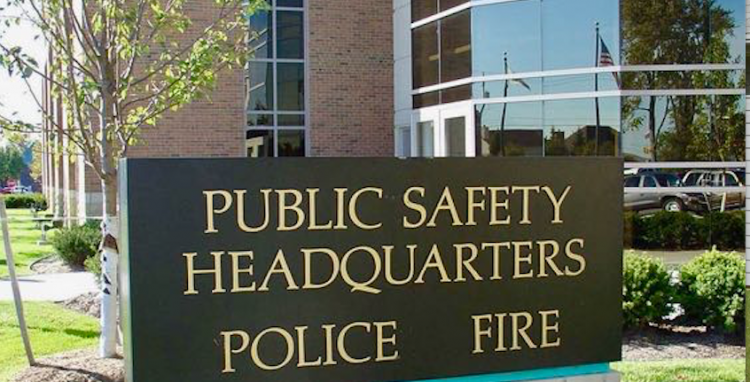 Dec. 12, 2018  PLYMOUTH EAGLE.
Plymouth Michigan News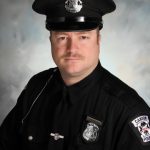 Four long-time veterans of the Canton Township Public Safety Department have retired.
Police Ofc. Thomas Champagne, Fire Capt. George "Matt" Mearnic, Police Ofc. Randall Rankin, and Police Sgt. Daniel Traylor were honored for their years of service by the department as they began their retirements last week.
Champagne was hired by Canton in 1998, starting his 20-year career as a police officer. During those two decades, Champagne was assigned to numerous special units and assignments including assignments as a motorcycle officer, the Honor Guard, with the detective bureau and the rapid response unit and acted as a field training officer. Most recently, he was selected as an undercover detective assigned to a federal task force unit, working with a team of investigators on high-end felony cases.
Champagne was meticulous with his duties as a police officer, dedicated to the job and serving the community at large, according to Public Safety Director Joshua Meier.
"Tom successfully found a balance in performing his duties while perpetually displaying compassion to those in need. This kindness is well-document- ed by the numerous complimentary notes received throughout his career," Meier said.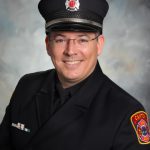 Mearnic was hired as a Canton Firefighter/Paramedic in 1998, and was promoted to the rank of captain in 2013. As a Firefighter/Paramedic, Mearnic was assigned to an ambulance, providing Advanced Life Support medical treatment to thousands of patients with varying injuries and illnesses. He was later trained as an operator, running the multi-faceted fire engines and pumper trucks on fire scenes. As a captain, Mearnic was responsible for numerous administrative duties, along with overseeing a crew of firefighters responding to emergency calls for service. Mearnic took on several additional projects, most notably working toward updating the department mapping system.
"Matt's pleasant demeanor was consistent throughout his career, enhancing his delivery of service to the public, and making him an admired co-worker by all," noted Meier.
Rankin was hired by Canton in 1992, starting his 26-year career as a police officer. During this time, Rankin was assigned to several special units and assignments including working as a department instructor, with the bicycle unit, the rapid response unit and as a field training officer. He also completed a prominent assignment with the accident investigation unit where he took part in processing countless crash investigations for criminal prosecution.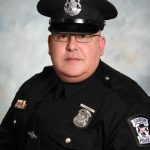 "As a field training officer, Randy took pride in training new recruits, preparing them for their career in law enforcement. And, as a senior patrol officer, he continued to mentor younger officers for long-term growth and success. Officer Rankin enjoyed working the road, handling every type of scenario imaginable. His good- humored personality could diffuse a stressful situation, or simply lighten-up a dark day in police work for his co-workers," Meier said.
Traylor was hired as a Canton police officer in 1993, and was promoted to the rank of sergeant in 2013. During his time as a patrol officer, Traylor participated in numerous special assignments including those of field training officer, as a rifle Instructor and as a member of the elite Western-Wayne Special Operations Team. He was also selected as a handler for the department's K-9 Unit, working with his canine German shepard partner, Lefty, for seven years.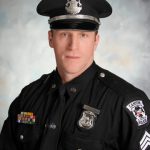 "As a sergeant, Dan spent four years assigned to the detective bureau, where he super- vised the daily operations of all criminal investigations, as well as Canton's five ordinance officers. Sergeant Traylor consistently displayed commitment and dedication to all aspects of his career, and worked hard to serve the Canton community with pride," Meier commented.
"The Public Safety Department is losing these four solid employees who have dedicated the last 20-plus years of their lives to protecting the people and property in our community," said Meier. "Each of these men brought distinct personal attributes to the department, and their presence will be notably missed."
Plymouth Voice.