New Time-of-Use rates hooked to your Smart Meter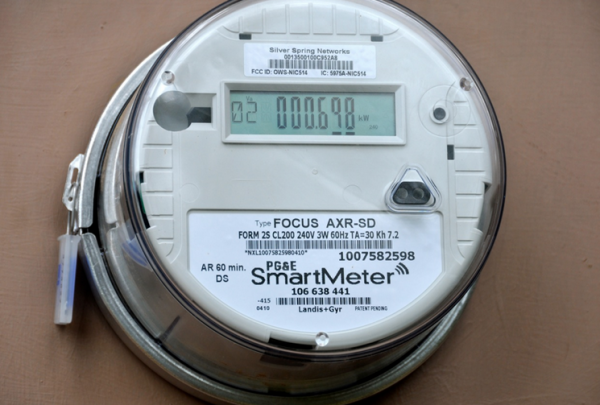 Jun. 17, 2021  PLYMOUTH VOICE.
Plymouth Michigan News
OPINION
Ontario's disastrous green energy plan that has created financial hardship for province ratepayers for years is coming to Michigan. As of June 1, Consumers Energy finalized the rollout of their new summer peak rate, which increases electricity rates by 50% during hours of expected peak electricity demand. Details are highlighted in the following story by Jason Hayes, director of Environmental Policy for the Mackinaw Center for Public Policy.
Ontario has the most expensive electricity in North America as a result of subsidized, over-priced wind power that the province doesn't need.
Like plans by Consumers Energy, the Canadian province of Ontario rolled out smart meters to all its residential customers and deployed Time-of-Use (TOU) rates. Their reasoning was described as a load shifting measure to persuade customers to curtail electricity usage during peak periods and shift usage to less expensive mid-peak and off peak period and possibly to reduce overall electricity usage.
After the rollout in 2010 rates increased by 60 to 88 percent and continue to rise bi-annually.
Under Ontario's COVID-19 pricing plan, hydro rates were fixed at 10.1 cents per kilowatt-hour of electricity for TOU customers, regardless of the time of day. The government then increased prices under the plan to 12.8 cents per kilowatt-hour starting June 1.
The Ontario Energy Board sets new prices every May and November and the move is said to be based upon the cost of supplying the electricity.
When prices go up on Nov. 1, customers will be paying:
21.7 cents/kwh between 7-11 a.m. and 5-7 p.m. on weekdays (on-peak)
15 cents/kwh between 11 a.m. and 5 p.m. on weekdays (mid-peak)
10.5 cents/kwh between 7 p.m. and 7 a.m. on weekdays and on weekends (off-peak)
While Michigan's Electricity Rates Increase, Reliability Suffers
By:  Jason Hayes
As of June 1, Consumers Energy has finalized the rollout of their new summer peak rate, which increases electricity rates by 50% during hours of expected peak electricity demand. With this new program, the utility takes another step away from providing reliable, affordable electricity toward an organizational ethic of offering an electricity service that leaves Michigan ratepayers exposed to the whims of weather.
The key feature of summer peak rate programs is that, at times of peak energy demand, ratepayers are charged prices much higher than Michigan's already well-above-average rates. Increased demand typically occurs on hot summer weekdays, especially in the afternoon and early evenings, as people are returning home from work and turning on their air conditioning, cooking dinner, doing laundry, etc. Information on the program, published by the Michigan Public Service Commission — the state regulatory body that oversees electricity rates and reliability — gives more specifics.
Beginning on June 1, 2021, all households with a smart meter installed will be charged 50% more for electricity used between 2 p.m. and 7 p.m. from June through September. Off-peak rates are set at $0.10/kWh. Peak rates are set at $0.15/kWh. While Consumers Energy offers customers the choice to opt in or out of other time-of-day rates, they will not have a choice to opt in or out of this summer peak program.
MPSC and Consumers Energy argue that this new rate program will "better reflect cost-of-service for residential customers" and send "clear pricing signals." They suggest that this plan will "empower customers" to save money by shifting the use of energy-intensive appliances to times when electricity demand is lower.
It has always been true that ratepayers can reduce their costs by limiting their use of energy. But it is essential for Michigan residents to realize that their ability to choose is being restricted as utilities build an electrical system that now operates on much thinner margins than in the past. Utilities are closing large, reliable, fossil fuel and nuclear plants and attempting to replace them with reliably unreliable wind and solar.
But intermittency and unreliability are unavoidable artifacts of a system designed around energy sources powered by the often unexpected caprice of weather. So transitioning the electricity grid to these sources entails that customers will need to relinquish expectations for consistent and reliable electricity. And one way to help address these impacts is by discouraging demand through increased rates.
Consumers Energy is putting the best spin possible on the summer peak rates, presenting them as a market-based opportunity for customers to go green and save on their utility bills by shifting activities to early morning or late evening. But ratepayers need to recognize that rate increases and growing system instability are an inherent feature of any system that relies on unreliable renewable energy sources. If the state continues along this path, we should expect to see much more of this in the near future.
****
Plymouth Voice.
Mackinac Center for Public Policy is a nonprofit research and educational institute in Midland, Michigan. The views and opinions expressed in this blog are those of the authors and do not necessarily reflect the official policy or position of the PLYMOUTH VOICE.