Free Concours d'elegance preview in Northville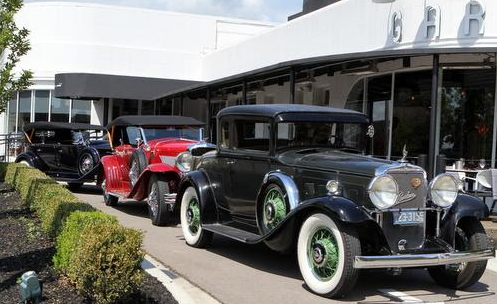 Jul. 18, 2015  PLYMOUTH EAGLE.
Plymouth Michigan News
Summertime signals the annual Concours d'Elegance in Michigan.
Once again this year, vintage automobile lovers can preview rare, antique vehicles from noon until 4 p.m. Saturday, July 25, during the 4th Annual Northville Concours d'Elegance Preview Event.
The Downtown Northville Development Authority has once again partnered with Concours d'Elegance organization which brings the annual event to The Inn at St. John's in Plymouth.
The preview event in Northville is free and will take place on downtown streets. This year, the preview is sponsored by Reliable Carriers, Roush Performance, Cadillac of Novi, Tom Holzer Ford, Varsity Lincoln, Davis Auto Care, Northville Collision and Northville Rehabilitation. About 30 pre-war vehicles will be on display along Main Street between Hutton and Center streets. The preview will also feature a special Thunderbird exhibit along Main Street between Wing and Center streets and on North Center Street, marking the 60th anniversary of the vehicle.
Live musical performances by the Boogie Woogie Kid and The Dave Bennett Quartet will take the stage in Town Square from noon until 1:45 p.m. and The Dave Bennett Quartet will perform from 2-4 p.m.
Shuttle Service will also be available to-and-from downtown Northville to St. John's from 9 a.m. until 5 p.m. on Sunday, July 27. The shuttle, sponsored by Northville Square, leaves from the Cady Street entrance to Northville Square.
For more information, visit www.downtownnorthville.com.
Plymouth Voice.