Former Township Director to be sentenced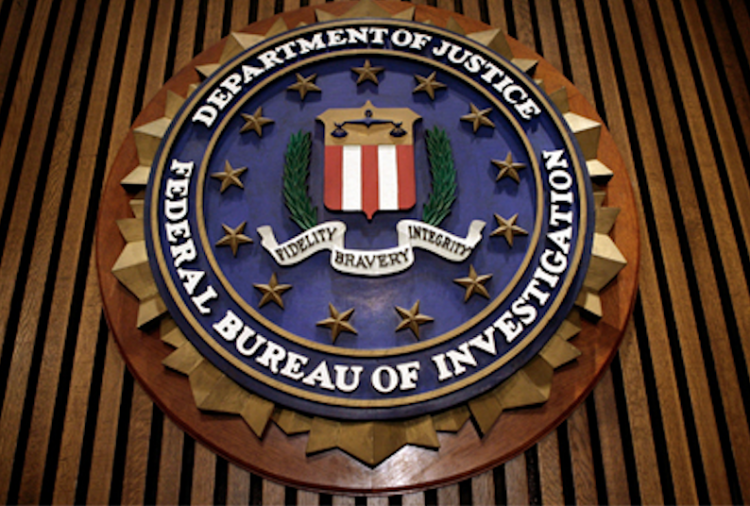 Nov. 24, 2018  PLYMOUTH EAGLE.
Plymouth Michigan News
Don Howard
Staff Writer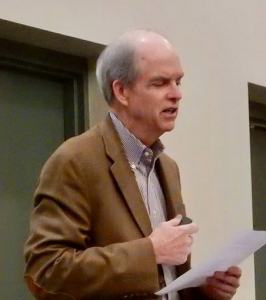 Details of the federal prosecution of former Plymouth Township Parks and Grants Director Mike Mitchell were revealed to members of the township board of trustees last week by Township Police Chief Tom Tiderington.
Tiderington detailed the status of the Mitchell case in response to a request from the federal court for a Victim Impact Statement from township officials.
Federal prosecutors charged Mitchell last March with theft from a local government-receiving federal assistance, after township police and FBI agents executed a search warrant on his Livonia home in October of 2017 where more than $12,000 in property belonging to the township was recovered.
Mitchell was hired in 2016 by former Plymouth Township Supervisor Shannon Price who created the parks and grants director title for him. Mitchell had previously served as an aide to Price during his term as Wayne County Commissioner. Mitchell was paid $63,277 annually.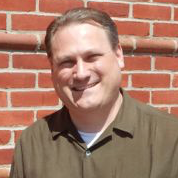 Tiderington said there were several other serious charges that were submitted and under consideration against Mitchell that did not come to fruition, one being "credit card fraud." Mitchell abandoned his job almost immediately after the August 2016 primary election when Price was defeated. He continued to collect a salary for nearly five months while absent from the job and, according to township records, was paid $16,476.79 while absent from his job. He was subsequently terminated by newly-elected Supervisor Kurt Heise.
Tiderington told the trustees that during the ongoing investigation, Mitchell was "employed out of town." Informed sources say he was living Rockford, Illinois and visiting Mexico where his wife was reportedly working for an automotive manufacturing company.
All the missing property "we know of " was recovered, according to Tiderington, and many of the items, clearly labeled "Plymouth Township" with a black marker, were found in Mitchell's garage by authorities during the warrant search. Floor tiles from the township park pavilion, a commercial lawn mower, a lawn blower and a 4-wheel drive John Deere Gator "worth about $12,000," were among the stolen items.
Tiderington also reported that Mitchell had prepared fraudulent purchase orders, one that had the appearance of a repair, but in reality was for a awn mower that was delivered to Mitchell's home.
Directly related to the case are circumstances regarding township seasonal employee Matthew Kidd, who was supervised by Mitchell. Kidd was paid a gross total of $19,623.80 for 661.5 hours of work in the months of October, November and December 2016, racking up more than 181 hours of over-time in the off-season fall and winter period. Records show Kidd was paid $22.44 an hour and time and one half for over- time, receiving an average of $1,635.31 weekly for his part-time parks job. Kidd served at the pleasure of Price, reporting to Mitchell. No charges have been filed against Kidd.
Heise said he would be representing the township and the board members with the submission of a Victim Impact Statement, as requested by the court.
Mitchell was charged under "information" which typically means the defendant is cooperating with the federal authorities and has negotiated a plea deal. Mitchell pleaded guilty on Aug. 29, to "Count One of Information" under Federal Program Theft laws and will not face a trial. In a quid-pro-quo type of case like Mitchell's', the defendant usually gives up valued information to the prosecution in exchange for a lighter sentence.
According to Tiderington, the penalty in Mitchell's case under the subject federal corruption laws is going to be much lighter, "likely 36 to 48 months" prison time verses 10 years and a $250,000 fine. Tiderington said Mitchell could be sentenced anywhere from "probation to prison time."
Mitchell's sentencing hearing is set for Jan. 17, 2019 before Judge Terrence G. Berg in the U.S. Federal Court in Detroit.
MORE:
Former Township political appointee faces 10-years in prison
Plymouth Voice.
Photos: © Don Howard / Associated Newspapers