Family pleads for hit-and-run driver to come forward – Reward now $15,000.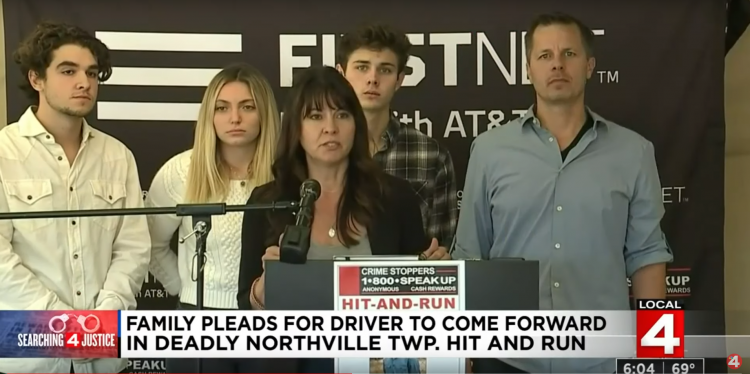 Oct. 9, 2020  PLYMOUTH VOICE.
Plymouth Michigan News
The Northville Township family of 20-year-old Dominic Duhn appealed for answers after their son was killed by a hit-and-run driver Sept. 3. According to authorities, the accident happened on Sheldon Road just south of 6 mile at approximately 11:36 p.m.  Duhn and his friends were out skateboarding south on the two-lane road-down the hill. Police say the driver never stopped, leaving his victim in the street.
Gabriella Dhun, the boy's mother, announced the family is adding $10,000 to the cash reward offered by Crime Stoppers of Michigan in hopes that someone will turn himself or herself in and bring closure for the family after the horrific event.
"Silence is a crime. So by not saying anything, you are committing a crime yourself."
"He was skateboarding and it was nighttime. That's why I think it could have been an honest mistake…They probably thought they hit a deer and after the fact they got scared and now they're afraid to come forward." Gabriella said, adding her family has been devastated.
Township police say somebody out there knows something. They have yet to establish a make and model of the vehicle involved, but believe it has heavy front end and windshield damage.
"Please, I'm pleading. Turn yourself in. Just for some please for us, for the community and for yourself," Gabriella said.
Anonymous information can be provided to Crime Stoppers of Michigan at 1-800-SPEAKUP.
Plymouth Voice.
Gallery Photo:  YouTube Local 4 WDIV Detroit