Concours d'Elegance features world-class auto collections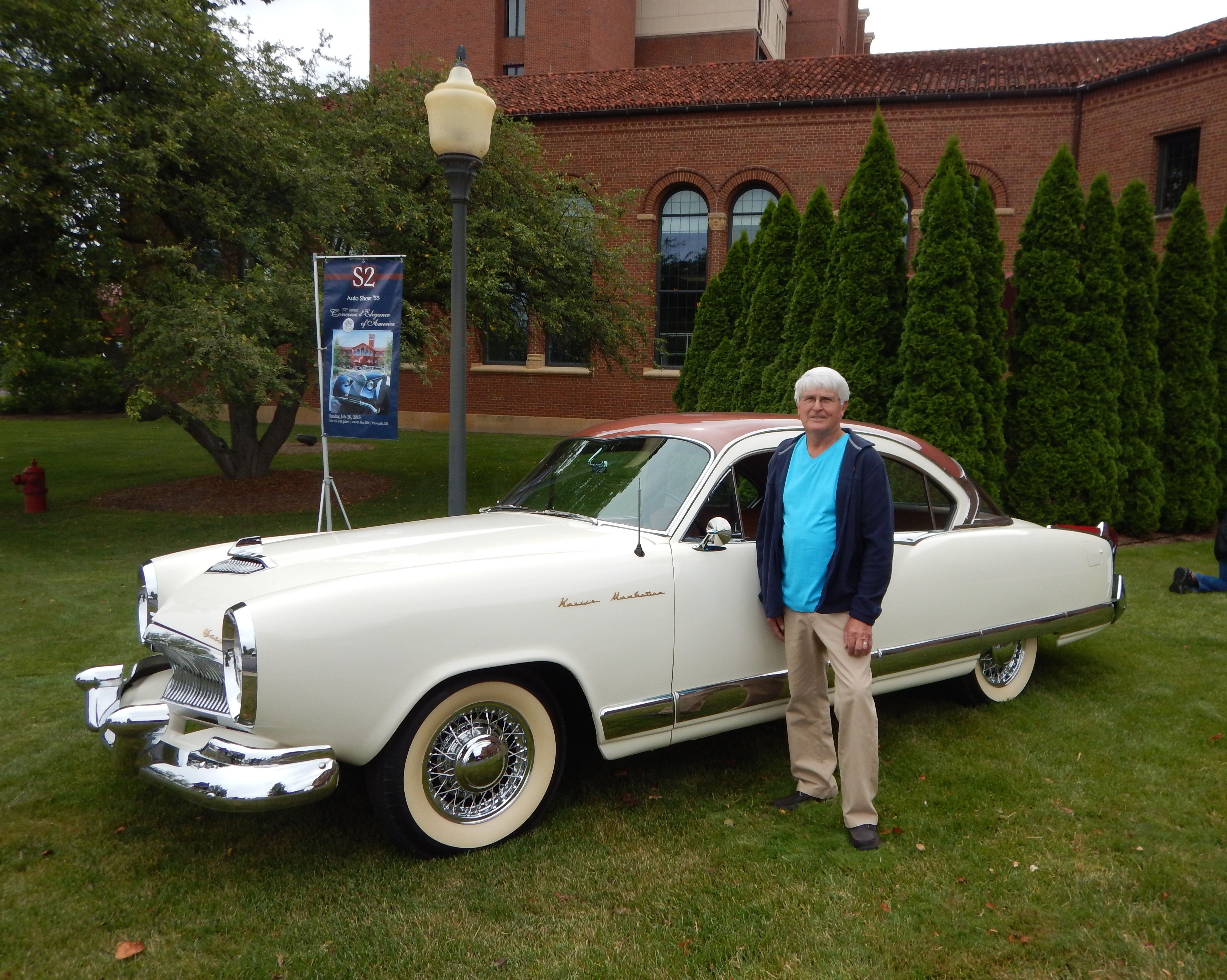 Gilbert Chestney will display his rare 1955 Kaiser Manhattan at the 37th Concours d'Elegance this weekend
Jul. 23, 2015  PLYMOUTH EAGLE.
Plymouth Michigan News
Don Howard
Staff Writer
Last week organizers of the 37th edition of the Concours d'Elegance of America, a show that attracts 10,000 attendees to the Plymouth- Northville community, rolled out their plans for another world-class event at The Inn at St. John's.
This weekend, July 25 and 26, they will showcase 300 vintage and classic cars and motorcycles from 31 states on 200 acres, reaffirming their position as one of the most prestigious automotive displays in the world.
"We're trying to move the Concours into the modern world." said Brian Joseph, president of Classic and Exotic Cars, at the press preview and announced the "Class of 55," a category of cars that will compete for special awards, although not eligible for best of show.
Gilbert Chestney is not new to the car show circuit. He has a nine-car collection, all Kaisers and Frazers.
Chestney has three Frazers and six Kaisers, but his favorite is his rare 1955 Kaiser Manhattan, two-door, number four of only 44 ever made, which he has entered into the "Class of 55" show category.
Chestney, 74, was eager to talk about the Kaiser-Frazer brand. The company that started up soon after World War II in 1945 ended its final year of production in 1954 with the 1955 model, which Chestney owns.
"Total production was 226 cars and only 44 were two-doors," Chestney boasted.
Chestney said his Kaiser Manhattan won the closed-car class at the Concours in St. Joseph in 2004.
"We were born in the car," Chestney said. My mother worked for Kaiser for 9 years."
General-admission tickets for the July 26 Concours exhibition are $30 in advance and $35 at the gate. For more information, tickets and a listing of related vents visit the Concours d'Elegance of America website.
Plymouth Voice.
Photo © Don Howard / Associated Newspapers