Canton Color Jazz Tour now in full swing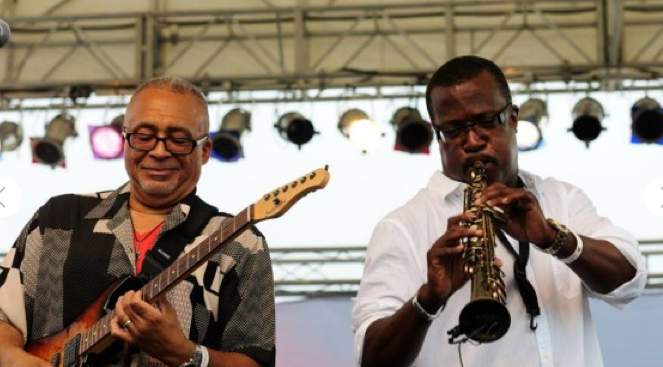 Musicians from Urban Jazz Collection perform on stage
Jul. 24, 2015  PLYMOUTH EAGLE.
Plymouth Michigan News
The 10th annual Canton Color Tour Jazz Series is now under way and will continue every Friday through Aug. 21.
Jazz musicians will take center stage at different color-coded shopping center venues located along Ford Road at 7 p.m. Friday evenings. There are more than 300 businesses in the Canton Downtown Development Authority district along Ford Road including retail shopping, department stores, health and other professional services, financial institutions, auto supplies and services, a variety of restaurants, sports and entertainment venues and hotels.
July 24, The Brothers Groove will perform at Super Bowl, located in the Purple Block on Ford Road between Canton Center and Sheldon roads and July 31, Gerard Gibbs 'RYX" will perform at the Super Bowl location.
Yancy will perform at the Super Bowl location on Aug. 7 and Charles and Gwen Scales will entertain at JCPenney, Aug. 14. The JCPenney is located in the Green Block between Morton Taylor and Sheldon roads. The Urban Jazz Coalition will perform at Kroger located in the Yellow Block at Ford and Canton Center roads on Aug. 21.
Ford Road has an established way-finding system with color-coded street light banners for each block along the 3-mile stretch of the Downtown Development Authority district. Merchants in or next to each designated concert color block will run specials starting on the day of the concert until the following Thursday.
The concerts are free to the public. In the event of inclement weather, concerts will be moved to the Super Bowl at 45100 Ford Road.
For more information, access http://www.shopcanton.org/1/CantonMI/jazz_concert_series.asp.
Plymouth Voice.