Loaded assault rifle found in fraud suspect's vehicle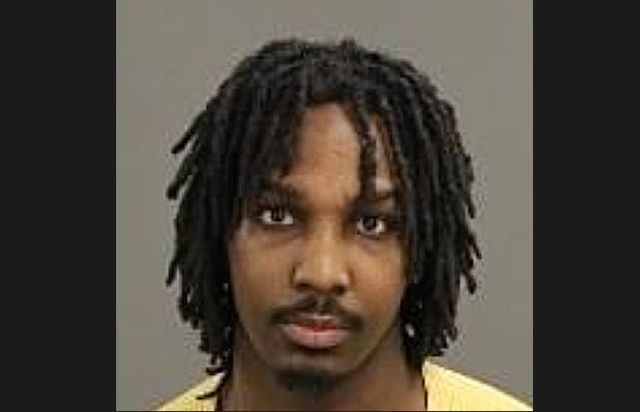 Jul. 27, 2915  PLYMOUTH EAGLE.
Plymouth Michigan News
Northville Township Police arrested a man suspected of credit card fraud last week and confiscated a loaded AK-47 assault rifle from his vehicle.
According to police reports of the incident, a detective from Northville was conducting a follow-up interview by phone with an employee at the Office Depot store on Haggerty Road. During the interview, the employee reported that another unrelated credit card fraud attempt was then occurring at the store. The detective, along with uniformed officers, responded to the store immediately and employees identified a pair of men who had allegedly attempted the fraudulent credit card transaction in a vehicle in the parking lot. Officers approached the pair in the vehicle and found suspected fraudulent credit cards and a loaded AK-47 assault rifle.
Arrested at the scene was Dennis Alexander, 23, of Detroit. Alexander had been discharged from his parole on drug trafficking charges only one week before the incident. He has been charged with firearms possession by a felon, felony firearms, and as a habitual offender, second notice by the office of the Wayne County Prosecutor.
Alexander was arraigned on the charges July 11 at 34th District Court. He posted the 10 percent of his $10,000 bail and was released awaiting his next court date July 24.
Plymouth Voice.