Community Bulletin Board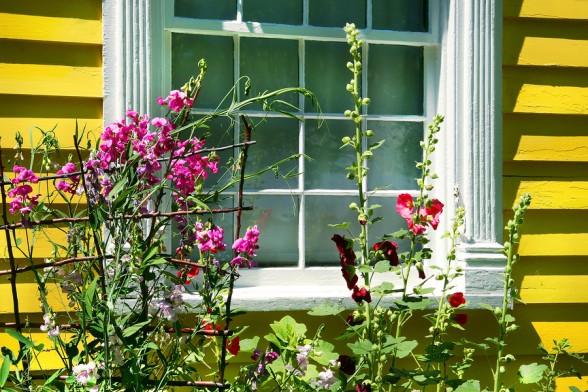 Jul. 7, 2020  PLYMOUTH VOICE.
Plymouth Michigan News
Trustees Meeting Cancelled
The Plymouth Township Board of Trustees Study Session Meeting scheduled for Tuesday, July 7 at 7:00 p.m. has been cancelled.
City Resident Meeting
Plymouth city resident meeting, Tuesday, July 7 at 6:00 p.m. will discuss City of Plymouth summer infrastructure projects and impact on streets and driveways.
The meeting will be held in the parking lot of the Plymouth Cultural Center.
Work is scheduled for Farmer between the railroad tracks and Blunk, Evergreen
between Blanche and Farmer, Junction between Blunk and Karmada and Main
between Church and Wing. For more information call the
Department of Municipal Services at 734-453-7737 ext. 0.
Joint Shred Day
The City of Plymouth and Plymouth Township will offer a shred day for residents of both communities on Saturday, July 11, from 8:00 a.m. to noon (or until trucks are filled) in the parking lot of Plymouth Township Hall at 9955 N. Haggerty.
Paper to be shredded is limited to 5 banker boxes or paper bags on each trip.  Documents must be removed from plastic bags.  We ask that no commercial businesses use this service.
Residents participating must also provide proof of City or Township residency with a driver's license, voter ID card, water bill, or property tax bill.Another shred day event is tentatively scheduled for the fall of 2020 in the City of Plymouth.
For more information email Plymouth Township Solid Waste Coordinator Sarah Visel at svisel@plymouthtwp.org.
Statement from Canton Police Department
The Canton Police Department stands against injustice and works every day to serve our community.
Like many, we are sickened by the actions and inactions of the police officers in the death of George Floyd. Those officers tarnished our policing service. We have been working for over 20 years toward developing a workforce with the mindset and skills to build a foundation of public trust and service, with a genuine commitment to our racially, economically, politically, socially, and religiously diverse community.
We have built a progressive monthly legal training model for our police employees, which focus on the use of force and Fourth Amendment criminal law. Our educational and training pieces have extended into mental health de-escalation protocols and practices. Our agency has actively trained police officers on implicit bias.
Specifically, our cultural diversity and cultural competency training has not only helped our officers understand the implicit bias, but has helped propel our agency as one of the most progressive policing agencies in theregion. Further, we train tirelessly on measures to mitigate the use of force, allowing us to rely on non-lethal force methods to bring safe resolutions.
We are pleased with our partnerships within our community and region, specifically to our Canton Coalition for Inclusive Communities team, which is a partnership of a diverse group of community and regional leaders.
Further, our Community Engagement Team has been very active with ALPACT, which is Advocates and Leaders for Police and Community Trust.
In 2019, our Community Engagement Team participated or initiated nearly 200 events with many different groups within our community and region. In 2019, we began a juvenile diversion program, which was started in partnership with Growth Works. In our support of indigent criminal defense and the MIDC recommendations, our agency has taken action to improve defendant representation and learned how we can play a role with overall criminal justice reform, including our bond reform efforts with the 35th District Court.
The Canton Police Department stands for justice and continues to find solutions to maintain public support in service to our citizens and, most importantly, to be impartial to ensure our citizens feel safe and can thrive.
Our mutual trust with the citizens of our community is the cornerstone to our success.
As always, we are here to serve the Canton community, support all of our residents and visitors, and protect life.
Plymouth Voice.