Community Bulletin Board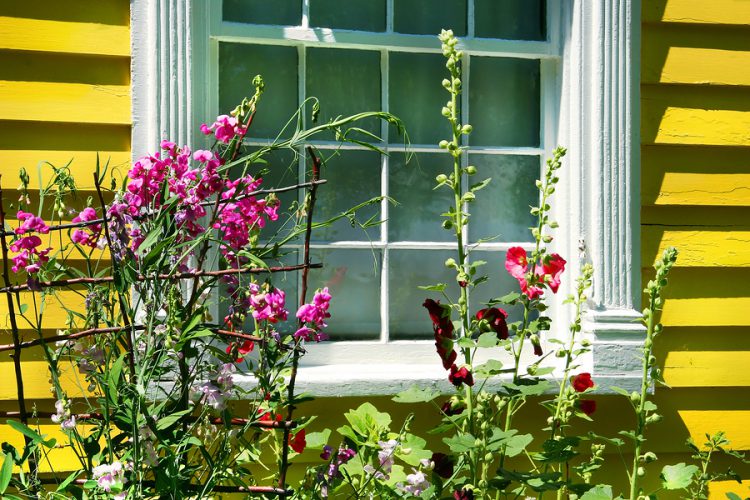 Sep. 13, 2021  PLYMOUTH VOICE.
Plymouth Michigan News
Community Bulletin Board
Yard waste day now Saturday in Canton
Beginning August 28 all residential yard waste pick-ups in Canton will be made on Saturday. The new pick up day is expected to continue through Oct. 9, according to a prepared statement from township officials.
"GFL is making this change in an effort to remain current on residential garbage and recycling collections," according to the statement.
Residents are advised that curbside collection of garbage and recycling will remain the same, only yard-waste collections are moving to Saturday.
All garbage, recycling and yard waste must be placed at the curb by 6:30 a.m. ensure pick-up. For up-to- date information on collection information visit www.canton-mi.org/216 or at facebook.com/cantongovernment.
Northville Farmers Market open through October
Northville Farmer's Market  has local seasonal offerings by Michigan growers and vendors, including flowers, produce, honey, baked goods and more. Open from 8 a.m. to 3 p.m. on Thursdays through October, the market is located in the lot on the corner of 7 Mile and Center, across from Northville Downs. Parking is on site and in the Downs parking lot.
Plymouth Township Ford Hospital project-Meijer's Marketplace-moving forward
the new $90 million Henry Ford Hospital outpatient facility and Emergency Room continues to grow at the former K-Mart site on Ann Arbor Road at Haggerty. The site will also include a corner outlot building featuring retail and a drive-through dining establishment.  Across the street next to LA Fitness, Meijer's plans to build one of their new "Marketplace" stores that will feature groceries, fresh foods, a carry-out kitchen and cafe.. The addition will complete the existing mall that started in 2005 and provide east-side residents with a new food shopping option.
Seniors and disabled ride at low rates on SMART buses
Northville residents who are 60 years and older as well as those with a documented disability can arrange for bus transportation to and from doctors' appointments, the grocery store and other outings. The service is available Monday through Friday, 9 a.m. to 4 p.m. There's an 8-mile radius for medical transportation to doctors' offices and medical facilities, and a 4-mile radius for other trips.
Curb-to-curb bus service is provided by the Northville Community Senior Transportation Service, with funding from SMART, The Senior Alliance, St. Mary Mercy Livonia, Northville Township and the City of Northville.
Fares are charged as one-way trips, ranging from $1 to $4 each way. Reservations must be made at least two business days in advance by calling the Transportation coordinator at 248-449-9934 from 9 a.m. to 11:30 a.m. Punch cards are available in $20, $30 and $40 increments, purchased in advance.
Liquor license transferred to Marquis Theatre owner
Owner and operator of the Northville Marqjuis Theatre, Brandon Bueter, received approval for a liquor license at the 500-seat theater in the Historic District. Bueter will add a bar that serves adult beverages, and plans to host live entertainment and filmed events at the theater. The license was previously held by a bar in Detroit.
The Exchange Bar and Restaurant, formerly Poole's Tavern, returned to Northville Council to purchase a six-foot section of city-owned land  that adjoins its building along the eastern edge facing Hutton, near Main Street. The owners wanted to ensure they had approval from the Historic District Commission and Planning Commission for their second-story dining expansion with an exterior staircase before closing on the sale. The contract calls for the owner to finish construction within six months, and keep the ADA-compliant ramp that leads to the back parking lot.
Northville Township beautification award winners
Every summer, the Northville Township Beautification Commission scours the township for businesses that go above and beyond in beautifying their facilities by planting flowers and enhancing the landscape. Commission members this year recognized2021 award winners:
AISIN World Corp. of America (Corporate Pride Award); Cedarbrook of Northville; Community Choice Credit Union; Deadwood Bar & Grill (Best in Township Award); George's Senate Restaurant; Gerald's Salon; Haggerty Dental; Hidden Springs Veterinary Clinic; Huntington Bank; L.J. Griffin Funeral Home; MASONPRO Inc.; Meadowbrook Country Club (Lifetime Award); Noah Properties; Northville Moose Lodge; Northville Township Hall; Oakmont of Northville; Patio Plus; Rocky's Northville and Sunrise of Northville.
Commission members congratulated all the 2021 award winners and thanked them for their efforts.
Northville Township Fire Department awarded grant
The Northville Township Fire Department has been awarded a grant of $71,668 as part the federal Department of Homeland Security program.
"Our firefighters in Southeast Michigan put their lives on the line to protect our families, homes, and communities," said U.S. Sen. Debbie Stabenow in announcing the award. "These new resources will help keep the public safe and give our first responders the equipment they need to do their jobs more safely and effectively."
"Firefighters in Michigan risk their lives every day to keep our communities safe," said Sen. Gary Peters, Chairman of the Homeland Security and Governmental Affairs Committee. "These grants will help ensure first responders in Southeast Michigan have additional
Firefighters in Michigan risk their lives every day to keep our communities safe resources to continue safely and effective- ly protecting their communities."
Eligible fire departments and Emergency Medical Services organizations in Michigan and across the country can apply for Assistance to Firefighters Grants. These competitive grants help first responders purchase the equipment and obtain the training needed to handle fire- related hazards.
New tree lights in Plymouth
New LED Tree lights around Downtown Plymouth were recently installed on areas of Forest and Penniman. The downtown holiday tree light program is run by the Plymouth Downtown Development Authority. The tree lights on Main Street were replaced with LED lights in 2019.
DDA Director Tony Bruscato says the changeover began five years ago.
"The DDA is completing the move to LED lights by finishing Forest and Penniman this summer, and the new lights are expected to last longer and remain brighter."
The program began in 2011 with the lights being installed to add to the downtown ambiance during the holiday season. The lights were so well received that the DDA decided to keep the lights operating year-round. Businesses and property owners shared the initial installation costs with the DDA, with the DDA covering the costs of maintenance.
Employment Opportunities in the City of Plymouth
Police Officer – Entry Level or Lateral Transfer
The City of Plymouth is accepting entry level and lateral transfer applications for the position of Police Officer. Applicant must be MCOLES certified/certifiable or currently attending an MCOLES approved police academy at time of application. Applicant must be able to work evenings, weekends, and holidays. A lateral transfer candidate shall transfer directly into the established wage scale, based on the number of prior years of service.
Deputy Director of Finance/Treasurer
Department: Finance Department
Salary/Benefits: $65,000 – $75,000/Salary DOQ ,Full-Benefits, 40 Hours/Week
GENERAL PURPOSE
Under the direction of the Finance Director/Treasurer, performs a variety of routine and complex accounting, finance, and administrative work in administering the treasury and finance functions of the City. As an Administrative Officer, the Deputy Director of Finance/Treasurer contributes to the effective and efficient operation of the Finance Department. The Deputy Director of Finance/Treasurer shall keep the Finance Direc- tor/Treasurer informed at all times of all significant events affecting the Finance Department's operation, and all changes in the actual or projected financial condition of the City.
Zamboni Driver – Facility Maintenance
Department: Recreation/Ice Arena Operations
Salary/Benefits: $16.50/hour 15 -28 Hours/Per Week
GENERAL PURPOSE:
Performs semi-skilled work in the maintenance of the ice skating arena. Performs light maintenance tasks in var- ious trade areas and operates the Zamboni ice resurfacer. Assists in the setup of meeting rooms within the facili- ty. Performs general janitorial duties in the maintenance of restrooms, locker rooms, meeting rooms, concession areas, etc. Perform and record maintenance tasks on equipment such as ice resurfacer, power edger, floor scrubber, snow blower, etc.
Concession Worker
 Department: Recreation Department
Hours: 8 – 29 hours/week
Salary/Benefits: $11.75/hour DOQ No benefits
Schedule: Flexible depending upon the needs of the City and Special Events
GENERAL PURPOSE:
Position requires an individual to have customer service skills, a positive attitude, knowledge of food preparation and safety, accountability for balancing a cash register and ability to assist with location inventory controls.
Plymouth Voice.