News, Events and other Smart Stuff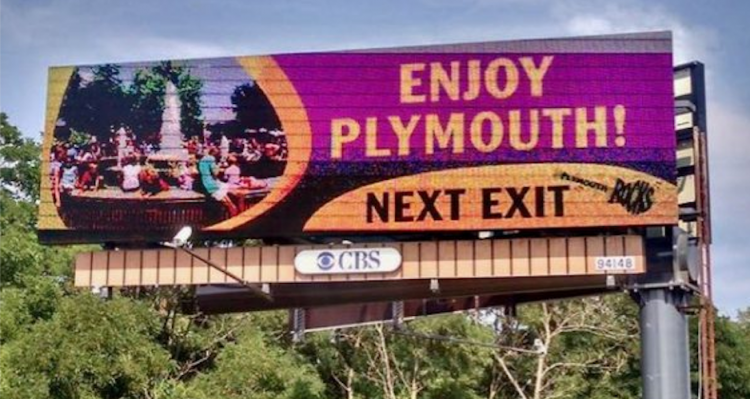 Apr. 9 2021,  PLYMOUTH VOICE.
Plymouth Michigan News
NEWS, EVENTS AND OTHER SMART STUFF
Read about news, announcements, features, and profiles. Stay informed, engaged, up to date, and connected to what's happening in our community. Information about current events in and around the Plymouth, Northville and Canton area.
Upcoming Plymouth Events
Plymouth City Commission recently approved three events; the Downtown Plymouth Spring Artisan Market to be held on April 24, the Old Village Yard and Trunk Sale on April 24, and the Wednesday Night Workouts to be held Wednesday evenings in Kellogg Park between Memorial Day and Labor Day. Watch for details.
Spring Clean Up Days in Plymouth
Spring clean up will take place on Sat., May 1 for homes north of Ann Arbor Trail and on Sat., May 8 for homes south of Ann Arbor Trail. Spring clean up is single day collection of large items and extra trash to be pick up from the curb. Automated trash carts will not be serviced on this day and no recycling or compost will be collected.
Plymouth Township sets 2 weeks in May for Hazardous Waste Disposal
Plymouth Township is partnering with ERG Environmental, 13040 Merriman Road in Livonia to offer residents 2 weeks of Household Hazardous Waste drop-off. Residents can drop off up to 100 pounds of hazardous waste during the weeks of May 10 and May 17, Monday though Friday. Only on visit per household will be allowed. Cost is $5.00 per vehicle cash or credit. Cost is .75 per pound over 100 lbs. Not acceptable: Explosives, Radioactive waste, Household Trash, Appliances, Yard Waste, Tires and Industrial/Commercial generated waste. Use South Entrance.
City Commission approves Road Bond funds.
The Plymouth City Commission authorized approximately $250,000 of Road Bond Revenues to be used on two intersection upgrades at its regular meeting held on Monday, April 5. The improvements would include pedestrian signal and mast arm upgrades at Harvey and Penniman, and Harvey and Ann Arbor Trail. The authorization is contingent on DDA approval of like amounts of money at its meeting scheduled for Monday, April 12.
Dispose of unused medicines
Medicine cabinets are usually one of the items affected when spring cleaning fever strikes. Unneeded medication can now be taken to the restored Drug Collection Unit on the main floor of city hall on Main Street. The service was suspended during the pandemic but was restored earlier this month in an effort to reduce the amount of unneeded medicine in residents' homes, decrease prescription drug abuse, and keep drugs out of local waterways. The unit is open from 8 a.m. until 4:30 p.m. Monday through Friday only. Officials stressed that drugs can be dropped off with no questions asked, although users should stop at the police counter to check in items for disposal. Only pills in either plastic bottles, with or without labels, or plastic bags are accepted. No glass bottles, no liquids, no needles, no creams and no inhalers will be accepted. More information is available at the City of Plymouth Police Department at (734) 453-1234 ext. 219.
Plymouth Voice.