Community Bulletin Board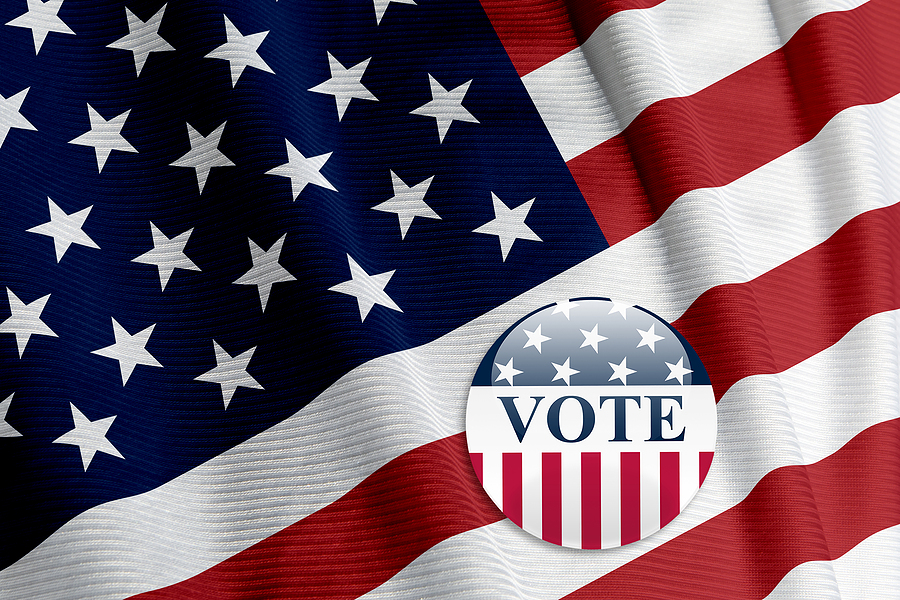 Oct. 30, 2012  PLYMOUTH VOICE.
PUBLIC SERVICE NOTICES – INFORMATION ON VOTING – SAMPLE BALLOT

PLYMOUTH TOWNSHIP  –  CITY OF PLYMOUTH
DOWNLOAD SAMPLE BALLOT (2) PAGES /  (2) SIDES

(PLYMOUTH TOWNSHIP)

We have a Two-Page Ballot for this General Election
Page one is the partisan section; you are able to vote straight party, split your vote, or select each race. Back of page one is the nonpartisan section: to vote in this section the ovals next to the candidates name should be filled in.
Page two, and on the back of page two is the proposal section; to vote for this section the ovals should be filled in.
It is not too late to get an absentee ballot to vote in the Presidential Election this Nov. 6
Lines are going to be very long on election day, the ballots are going to be two pages long and most of them are two sides because of the state wide proposals.  Some counties also have issues on the ballot as well as local Township offices, judges, and college boards.
State law is very clear – you are eligible to vote absentee if you meet the following qualifications:
-You are 60 or older
-You expect to be absent from your community during the time the polls are open (work qualifies)
-You are assigned to work at a precinct other than your own
-You require assistance at the polls
-It is against your religion to attend the polls
-You are in jail awaiting arraignment
All local Clerk's offices are required to be open from 9:00 a.m. until 2:00 p.m. on the Saturday before the election, which means this Saturday, November 3, 2012 and you can go in, request an absentee ballot, sign a form requesting it, and pick up your  ballot. You can either vote it at the office or take it home. You cannot get anyone's  ballot but your own.
You can also go to your local Clerk's office on Monday, November 5th and request an absentee ballot, sign a form and get a ballot prior to 4:00 p.m. but you must vote it there in the office. You cannot leave the building with the ballot.
All absentee ballots must be returned to the Clerk's office and received by them prior to 8:00 p.m. on election day. If you are stating that you expect to be absent from the community on election day, it stands to reason that your ballot should be returned before election day, right? Make sure that you sign the outer envelope where indicated or your vote will not count! We do not recommend that you mail your ballot as it may not be received in time to count. A  member of your household (family member) can drop it off at the Clerk's office for you by the deadline.
###
CITY OF PLYMOUTH
Before Election Day arrives, you can visit the State of Michigan Voter Information website at: http://www.michigan.gov/sos/0,1607,7-127–49313–,00.html  to obtain polling location information, sample ballots and determine whether you are registered to vote.  One easy thing to remember is all polling locations for the City of
Plymouth are located at the Plymouth Cultural Center and Ice Arena at 525 Farmer.
There are total of 4 precincts.  Be sure you know your precinct before you arrive so that you go to the proper place in the building to vote.  There will be election workers available to direct you to the proper area.
On the day of the election, the pools open at 7:00 a.m. and close 8:00 p.m. anyone in line at 8:00 p.m. will be allowed to vote.  According to the State of Michigan voter law, you must present picture identification at the polls (i.e. driver's license) or complete an affidavit stating you do not have a photo I.D.  You must do one of these two things before a ballot will be issued to you.
There will be additional voting booths to accommodate the anticipated increase in the number of voters, but please be patient and allow yourself plenty of time to vote. Typically the busiest times are from 7:00 a.m. to 9:00 a.m., 11:30 a.m. to 1:30 p.m. and 5:30 p.m. to 8:00 p.m.
If you have any questions, do not hesitate to call the Clerk's office at (734) 453-1234 x225 or 234.   You can also email us at: clerk@ci.plymouth.mi.us
Frequently Asked Questions about the Election

Does a "straight" ticket cover all candidates in that party?
Answer:
Yes. At the top of each political party's column on the ballot, there is an opportunity to vote "straight" party, which selects all candidates on that party's ticket with a single vote. If you vote a straight party ticket, there is no need to vote again for any individual candidate in the party column. However, if you do vote straight party and then vote for an individual candidate in that same party, it will not invalidate your vote for that candidate.
Can I vote a "split" ticket?
Answer:
For the November 6 General Election, you can "split" your ticket. A voter who wishes to cast a "split" ticket can vote for individual candidates of his or her choice under any party or can vote a "straight party" ticket and vote for individual candidates under any other party. The votes cast for individual candidates under the other parties will override the straight party vote in the races involved.
Must I vote the entire ballot?
Answer:
You are not required to vote the entire ballot. You may pick and choose the races or ballot questions for which you want to vote. Skipping sections of the ballot does not invalidate your ballot.
When is the absentee ballot due?
Answer:
After receiving your absentee voter ballot, you have until 8 p.m. on Election Day to complete the ballot and return it to the clerk's office, although, returning the ballot earlier helps in the processing of the ballots. Your ballot will not be counted unless your signature is on the return envelope and matches your signature on file. If you received assistance voting the ballot, then the signature of the person who helped you must also be on the return envelope. Only you, a family member or person residing in your household, a mail carrier, or election official is authorized to deliver your signed absentee voter ballot to your clerk's office.
How do I determine where I go to vote?
Answer:
The Michigan Voter Information Center can help you determine whether you are registered to vote, where you cast your ballot on Election Day and where your local clerk's office is located. You may also learn about voting equipment in your precinct, the voter identification requirement, and what you need to know if you would like to work at the polls on Election Day.
Registered Michigan voters who have moved within 60 days of the election may still vote at their previous address if they did not register to vote at their new address by the close of registration for this election, which was October 9, 2012. This also applies to voters whose homes have been foreclosed upon. Voters in default on their mortgages but living in their homes may still vote without restriction.
###
PLYMOUTH – Open Skate Schedule
November 4, 2012 – March 31, 2013
Tuesday, Wednesday, Thursday & Friday – 12:00pm – 1:20pm
Sunday – 4:00pm – 5:20pm
Adults – $5.00,
Under 16 & Over 55 – $4.00
Skate Rental $2.00
Also, watch website,  www.ci.plymouth.mi.us/icearena for Adult Drop-In Hockey times and special Christmas Eve and New Years Eve Open Skate Times which will be added soon.
###
PLYMOUTH – LEAF PICK-UP
The Plymouth City Department of Municipal Services will be doing bulk leaf pick up this
week (Week of October 29) in Area A.
Area A is all streets North of Ann Arbor Tr., West of CSX Railroad.
Bulk Leaf Pick Up Map:
Upcoming Bulk Leaf Pick Up – Area B. The Department of Municipal Services will be doing bulk leaf pick up next
week (Week of November 5th) in Area B.
Area B is all streets North of Ann
Arbor Tr., East of CSX Railroad . See the city website for a map,  Bulk Leaf
Residents are required to have leaves neatly raked to the curb by 7:00A.M.
on the Monday of your designated week.
DO NOT place grass clippings, branches/limbs, corn stalks, pumpkins, etc.
into the street with leaves.
DO NOT place leaf piles over storm drains. Plugged grates will cause
flooding. Please take special care to keep grates free of leaves.
The second designated leaf pick up for Area A is the week of November 26.
###