City of Plymouth honors service of police officers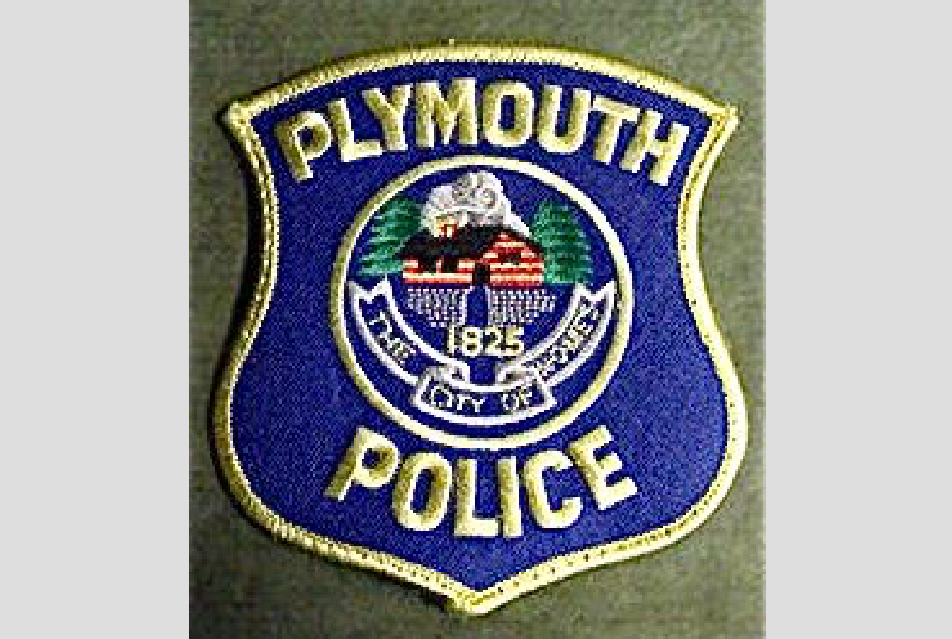 Jan. 19, 2018  PLYMOUTH EAGLE.
Plymouth Michigan News
City of Plymouth Police Ofc. David Edwards was named as Officer of the Year in a recent ceremony at Plymouth City Hall.
Ten officers were recognized at the event which began with a welcome by Mayor Oliver Wolcott.
"Each and every one of these officers is deserving of our thanks," he said. "They are a large part of what makes Plymouth the great community it is."
Police Chief Al Cox commented that in a recent incident when Edwards was the officer in charge (OIC) during his shift, he needed to take steps to secure the scene of a possible crime and coordinate the work of a number of other departments that were called in to assist.
"His cool head and knowledge of protocol were critical in this situation and he performed admirably," said Cox. Edwards, who could not attend the event, fulfills multiple roles in the department, Cox added. Edwards works as a departmental road instructor, a specialist in impaired driving enforcement and a community resource officer. His next assignment will be a three-year stint as a detective  with the department.
Officers Jonathan Hiemstra and Mark Farhat received life-saving citations for prolonged and successful CPR on a resident who had no pulse when they arrived on the scene. Hiemstra also received an individual commendation for, "the outstanding performance of general duties over an extended period of time."
Cox noted that Hiemstra, who has been on the force for four years, actually climbed "into a filthy Dumpster" to retrieve a stolen purse, credit cards and identification after pursuing the suspect. Cox said that Hiemstra viewed a videotape of the perpetrator and then went looking for the suspect. When he located and confronted the man, he retrieved the victim's cash and determined the rest of her property had been thrown into the Dumpster. The officer was able to return the cash and stolen purse to the victim after his "dive" into the container.
Sgt. Christopher Lahtinen was given the Chief's Recognition Award for providing leadership in the department and Lt. Jamie Grabowski, Sgt. Justin Bulmer, Ofc. Tony Angelosanto and Ofc. Jeff Jones received Continued Service Awards.
The final award of the evening was the Certificate of Merit for, "Outstanding performance of duty under unusual or difficult conditions involving unusual thoroughness, conscientiousness, determination and initiative.
Officers James Baber and David Cowell, along with Plymouth Township Sgt. Mark Hoffman were chosen to receive the honor.
"These officers go out there every day and risk life and limb for us," said Mayor Pro Tem Colleen Pobur. "We owe all of them a debt of gratitude."
Plymouth Voice.