All 28 Liquor Licenses approved by Commission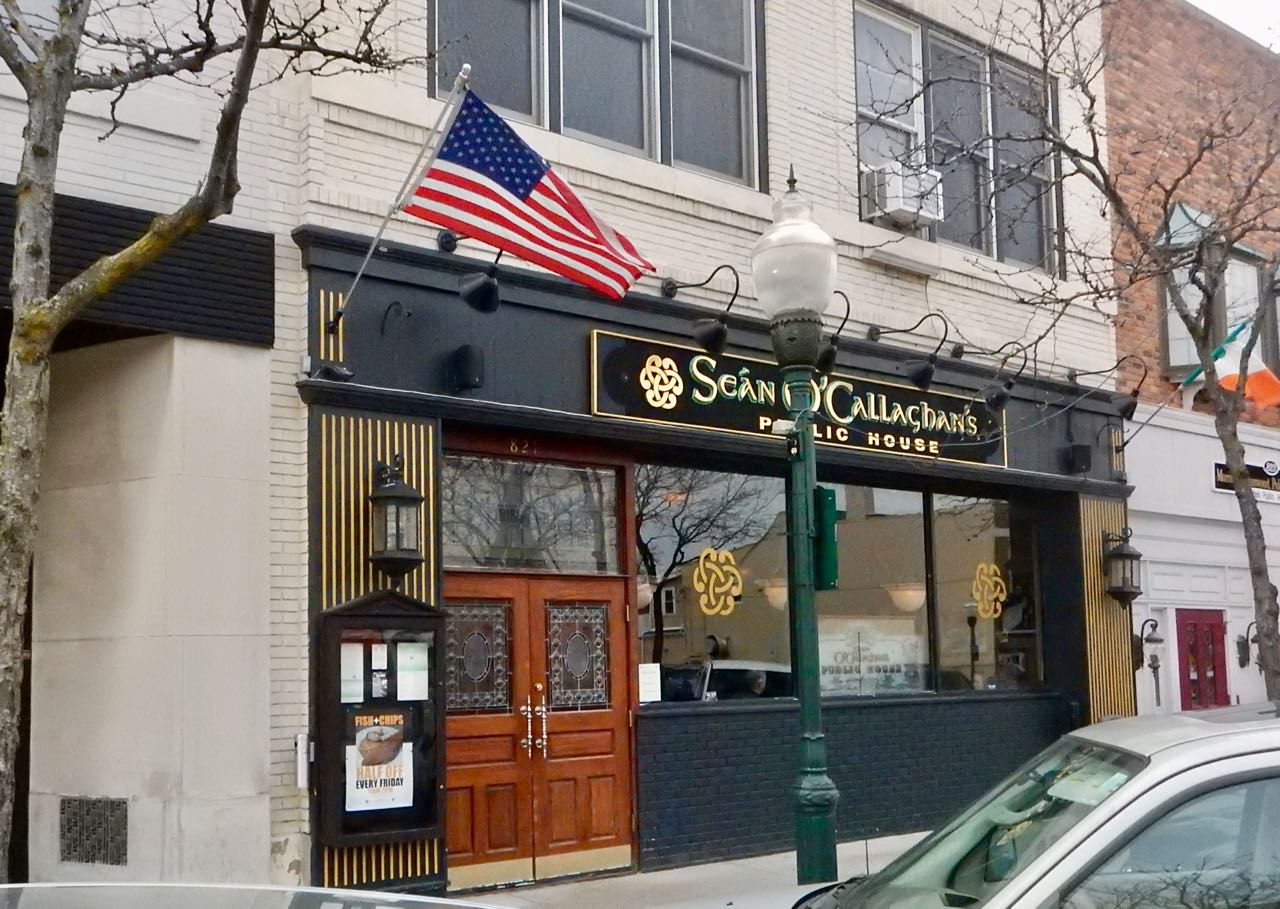 Sean O'Callaghan's Public House-a traditional Irish pub located on Penniman Avenue in Downtown Plymouth
Mar. 7, 2018  PLYMOUTH VOICE.
Plymouth Michigan News
Don Howard
Staff Writer
The recommendation to the State Liquor Control Commission by the City of Plymouth will include all 25 of the current license holders plus the recommendation from the city commission for three additional licenses, bringing the total to 28 for the 2-square-mile city.
This week members of the Plymouth City Commission unanimously approved the renewal and the increase in the liquor license cap from 14 to 16 for those establishments inside the downtown city limits and from 11 to 12 outside the DDA, Downtown Development Authority district.
Existing businesses, like Greek Islands Restaurant and Westborn Market have been waiting to get city approval for a liquor license. Westborn has a 90-seat restaurant. Also hopeful are the new owners of the Box Bar and their desire to open an Arbor Brewing Co. microbrewery at the same site.
The former Panache 447 and Plymouth Crossing restaurants hold licenses held in escrow that could be revoked by the Michigan Liquor License Commission that would free up two more licenses.
Plymouth reportedly is the only municipality in the state with a cap on the number of licenses according to the chair of the three-member Plymouth Liquor License Review Committee Commissioner, Colleen Pobur. At one time Pobur served on the Michigan Liquor Control Commission.
In the past critics opposed to increases in the license cap argued that Plymouth already has a critical parking problem and expressed their fears that the city will become a destination for " bar-hopping party goers."
Commissioners now say policing is not a problem with the number of "restaurants" serving liquor.
In 2014 members of the Liquor License Committee heard reports of violent fights, deaths in car crashes, drug and cocaine possession and general mayhem at several of the 24 establishments with liquor licenses in the city.
Plymouth Police Chief Al Cox reported at the time there were 60 arrests for drunk driving of which 24 were classified as "super drunk."  City Manager Paul Sincock said the city was sometimes referred to as the "West Side Royal Oak Party Town." A Dearborn man arrested for possession with intent to deliver cocaine at a downtown restaurant was found dead five days after his court hearing.
Plymouth Voice.
Photo:  Don Howard / Associated Newspapers