Teen faces 20-year felony for terrorism-bomb threats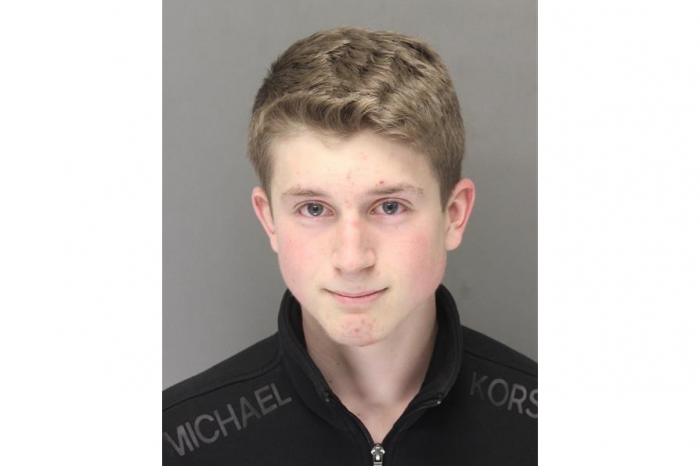 Brendan James Sibel
Mar. 8, 2018  PLYMOUTH VOICE.
Plymouth Michigan News
According to Canton Police, 17-year old, Brendan James Sibel, was arraigned in 35th District Court on Wednesday on two counts of making terrorism threat, a 20-year felony, and two counts of bomb threat, a 4-year felony.
The Wayne County Prosecutor's Office issued the charges following a police investigation that began this week, when students at Canton and Salem High Schools reported discovering threats written on a bathroom wall in each building.
"We are evaluating these very serious cases on an individual basis. In this case, we can prove beyond a reasonable doubt alleged bomb and terrorism threats," said Wayne County Prosecutor Kym L. Worthy. "We urge anyone that has any information on any potential school threat case to notify law enforcement immediately," Worthy added.
Upon notification of the threats, Plymouth-Canton Community School (P-CCS) officials, along with the School Resource Officers and officials from the Canton Police Department assessed the situation and determined the threats to be non-credible.
"Threats made against our schools, regardless of intent, will not be tolerated. Any threats to the safety of our students and staff will be taken seriously, and those deemed responsible will be held accountable," said Monica L. Merritt, P-CCS Superintendent of Schools. "We recognize what makes our high school campus so unique as 'Three Schools, One Park' also presents some unique challenges but we have an incredible community, and together we will ensure that P-CCS remains a safe learning environment for all," Merritt added.
35th District Court Judge Ronald Lowe set Sibel's bond at $250,000, no 10%; a bond hearing was also scheduled on Thursday at 3:00 p.m.
"The Canton Police Department is dedicated to thoroughly investigating all threats to the safety of our residents, and specifically our student population," said Deputy Director of Police Chad Baugh.
P-CCS and the Canton Police Department are grateful for the actions and support of the students and staff this week, and applaud the very responsible students who spoke up and assisted where possible with the investigation.
Plymouth Voice.
Photo: Canton Police Department