Ed Asner appears in Canton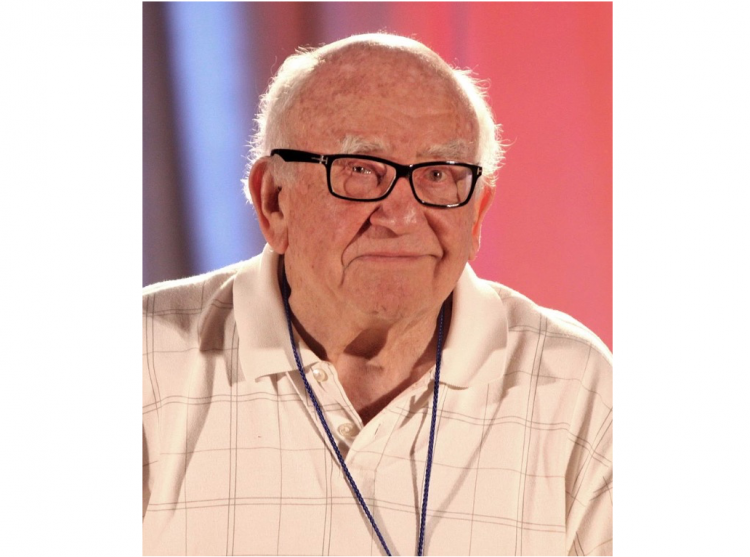 Mar. 9, 2018  PLYMOUTH EAGLE.
Plymouth Michigan News
Ed Asner takes the audience on a comedic journey of pain, laughter, and anatomy-not necessarily in that order in his one-man show, "Ed Asner: A Man and His Prostate", which is coming to The Village Theater at Cherry Hill in Canton beginning at 7:30 p.m. Saturday, March 10.
Asner brings to life the true story of screenwriter and television producer Ed Weinberger's Italian vacation that takes an unexpected turn. A turn that scares the life out of him and at the same time forces self-reflection and appreciation for what he has.
Asner has been an enduring presence in television, film, and stage for 60 years with his more than 100 television credits.
In the 70s, his role as Lou Grant in the long-running hit sitcom "The Mary Tyler Moore Show" catapulted him to stardom. He then perpetuated character in the dramatic series "Lou Grant". Asner is the only actor to have won an Emmy for the same role in both a comedy and a drama (five total as Lou Grant). He went on to win two more Emmy Awards for roles in the miniseries "Roots" and "Rich Man, Poor Man".
Tickets for the 7:30 p.m. show are $27 for adults and $22 for seniors. VIP tickets can be purchased for $37 and will include a post-show meet and greet opportunity with Asner. Purchase tickets online at www.cantonvillagetheater.org or by calling (734)394-5300. Tickets can also be purchased at The Village Theater Box Office one hour prior to show time.
The Village Theater at Cherry Hill is located at 50400 Cherry Hill Road in Canton, MI 48178. For more information about this special performance, visit www.cantonvillagetheater.org.
Plymouth Voice.