Meritorious Canton Police Captain retires after exemplary career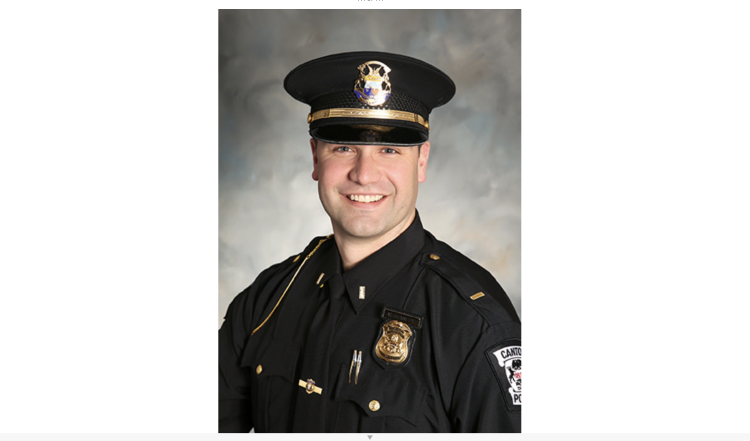 Dec. 29, 2022  PLYMOUTH VOICE.
Plymouth Michigan News
The Canton Police Department has announced the retirement of Captain Michael Kennedy following a meritorious 21-year career with the law enforcement agency.
Captain Kennedy was hired as a police officer in 2001, he was promoted to the rank of Sergeant in 2013, to Lieutenant in 2016, and to Captain in 2022. Early in his career, Kennedy participated in numerous special units including TEAM instructor, Evidence Technician, Bicycle Unit, and Field Training Officer. He also spent several years as a detective in a regional task force unit. As a Sergeant, Kennedy worked as a patrol shift supervisor, leading and mentoring his officers while also taking on a variety of administrative tasks.
Following his promotion to Lieutenant, Kennedy served as a leader in nearly every aspect of the department. His first assignment was that of Platoon Commander in the Patrol Division, overseeing the daily operations of his designated shift. His next assignment was the department's Special Services Lieutenant, overseeing the dispatch and lock-up center, the training division, Records Bureau and various other special units including recruiting and retention. From there he moved into the Investigative Lieutenant position where he oversaw the Detective Bureau, Special Operations and the Ordinance Enforcement Unit. Kennedy received his prestigious promotion to Captain just months prior to the announcement of his retirement.
In addition to an extensive work experience, Kennedy has a strong educational background with a Bachelor's Degree in Criminal Justice and Master's Degree in Business Administration, both from Madonna University. He has also attended numerous specialized training and leadership courses, including Eastern Michigan University's Police Staff and Command School.
Starting his career as one of the youngest officers to be hired in the department, Kennedy grew into a self-motivated leader of his peers. He led by example, displaying passion and dedication in his service to the community, and to the officers he worked with and supervised along the way. Kennedy was also an active union board member for many years, representing police officers and command officers in their respective collective bargaining units.
"Captain Kennedy has always led from the front. Mike consistently looked to find solutions to improve our services to the residents. He helped our organization maintain the highest level of professionalism, including leading our re-accreditation program through his last days with our organization. In recognition of his service, his career shall serve as a model for police officers who are pursuing our noble profession. We thank him for his service and wish him well on his journey," said Police Chief Chad Baugh.
Plymouth Voice.