Canton man sentenced in sexual abuse of minors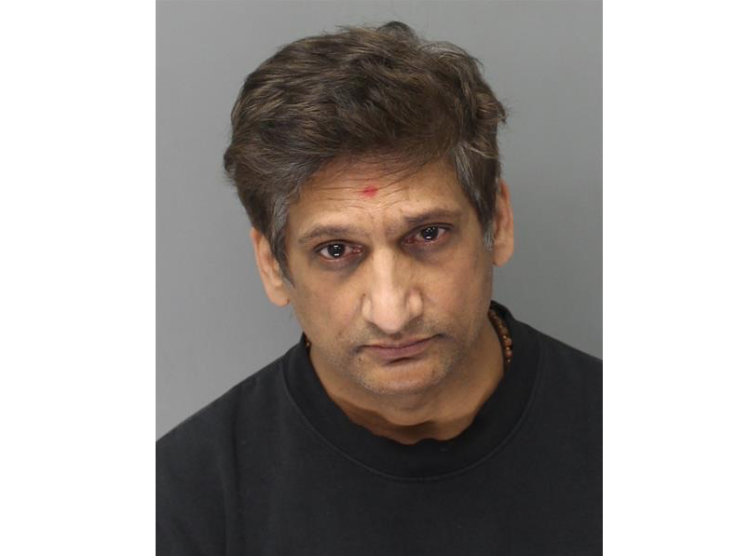 Jan. 31, 2022  PLYMOUTH EAGLE.
Plymouth Michigan News
A Canton Township man has been sentenced to 19 years in prison after admitting to the court that he sexually abused a child from the time she was 5 until she was 12.
The victim went to authorities at the age of 20 prompting an investigation by the FBI which resulted in the confession of Shailesh Patel, 54. Patel, the owner of a Dunkin Donuts and a Baskin-Robbins, accepted a plea deal with prosecutors on the charges of sexual exploitation of children. Patel admitted that on at least one occasion, he gave a 10-year-old girl his cell phone in 2010 and instructed her to use the phone to make a sexual video of herself, showing her genital area.
According to court records, there were multiple victims of abuse by Patel who confirmed the instances to investigators. All the victims told authorities that Patel was married to the youth leader at the temple they attended, and the 20-year-old who came forward said her family spent time at the Patel home where most of the abuse took place. She gave the investigators graphic details of Patel's abuse starting when she was 5. She said that by the time she was 8 the abuse had progressed to Patel putting his genitals in her mouth and attempting to penetrate her sexually. She said he requested the cell phone videos while she was between the ages of 7 and 9.
One FBI investigator wrote that the victim was afraid to come forward to tell her family what was happening because it "would hurt their standing in the community."
A second accuser, now 24, made similar allegations against Patel which she said took place when she was a child. She also provided graphic details of the abuse and unwanted sexual touching and contact.
Investigators found a sexually explicit video of one of Patel's accusers on his home computer during a search of his house. In subsequent interviews with FBI agents, according to court records. Patel admitted to the sexual abuse of the victim and two or three children. He also admitted to the sexual touching of the second accuser during the interviews, according to court documents.
"The victim in this case demonstrated great courage coming forward with her story, stopping Patel's abuse and likely preventing future victims," U.S. Attorney Dawn N. Ison said.
Patel was sentenced to 228 months in prison on charges of sexual exploitation of a minor. He was also ordered to pay a $50,000 fine.
Patel also pleaded guilty in Third Judicial Circuit Court to one count of first-degree criminal sexual conduct, two counts of second-degree criminal sexual conduct and one count of fourth-degree criminal sexual conduct, according to authorities.
READ MORE
Canton man faces 18 sexual abuse charges
Plymouth Voice.