Burroughs employee faces 2 felony charges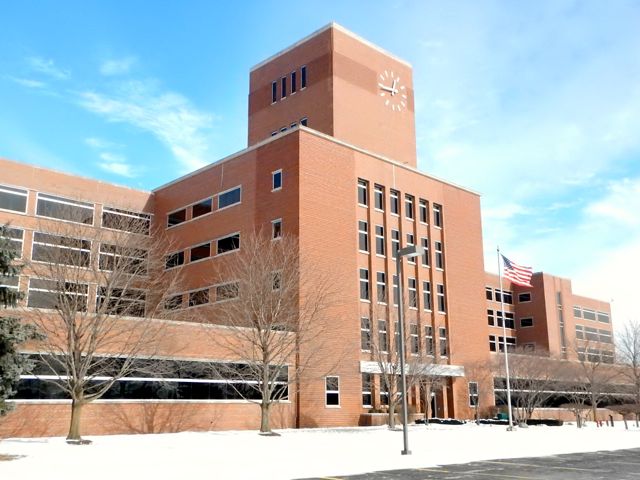 Feb. 3, 2017  PLYMOUTH EAGLE.
Plymouth Michigan News
Updated.
After a probable cause conference, the Burroughs executive charged with a two-count felony was bound over for a preliminary examination that scheduled for Feb. 10, 2017, before 35th District Court Judge James A. Plakas.
Don Howard
Staff Writer
A Burroughs Corp. executive charged with a two-count felony before 35th District Judge Michael J. Gerou could be facing up to four years in prison.
According to a felony complaint and warrant filed by Wayne County Assistant Prosecutor Ryan Lukiewski some seven months after the incident, Burroughs Human Resources Manager Lee Rachelle Singleton, 54, of Southfield, is accused of using a computer to commit a crime and larceny of a building.
Police records say Burroughs surveillance videos show Singleton, along with an unknown male, entering the front door of the Plymouth Road headquarters building after hours on the evening of May 30, 2016-a company holiday. The 90-minute tape shows the pair making several trips in and out of the building carrying out several boxes and a garbage bag. Singleton reportedly was on disability leave at the time and her access and that of her guest, who officials said resembles her husband, was made without prior authorization and violated company policy.
According to police reports, Singleton logged into her computer while in her office and sent several emails with confidential files attached, including information about executive bonuses, to her personal email address with confidential files attached. The emails, according to the police report, contained highly sensitive information such as Social Security numbers, dates of birth and home addresses. After sending the confidential information to her personal account, investigators said Singleton deleted the subject emails from her computer and then made unauthorized entrance into the payroll administrator's office. Records of her computer activities were retrieved from the Burroughs' server, according to police.
Singleton, who has no prior criminal record, entered a plea of not guilty at her arraignment last week. She turned herself in to authorities after a warrant was issued for her arrest in November.
She is scheduled for a probable cause conference tomorrow before 35th District Court Judge Ronald W. Lowe.
She was fingerprinted and released on a $5,000 personal bond.
Plymouth Voice.
Photo: Don Howard/Associated Newspapers