DeHoCo contamination decisions remain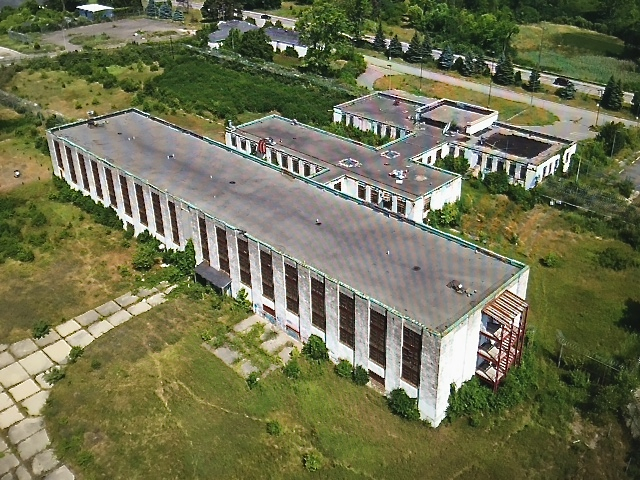 Aerial view of former DeHoCo site. Photo by Lynn Gregg
Feb. 3, 2017  PLYMOUTH EAGLE.
Don Howard
Staff Writer
Demolition of the former Detroit House of Corrections on Five Mile Road was set to begin last month, according to Plymouth Township Supervisor Kurt Heise.
Heise, while a state representative, sponsored the legislation to provide funding from the Michigan Land Bank Fast Track Authority to pay for the razing of the structures which local officials have publicly called "an eyesore."
Last May, Gov. Rick Snyder signed a plan to transfer $4 million to the fast track fund to begin preparation work at the 125-acre site which housed the Detroit House of Corrections from the early 1900s until mid 1980. The land was used as a rubbish dump from the 1920 until the 1950s and the buildings have been vacant since 2004.
"The demolition will run through September and completely remove all of the buildings and fencing and clear everything down to grade. This is much better than I anticipated. Obviously there are still environmental issues below the surface that exist," Heise said.
"It would have been almost impossible to market the land with the big ugly buildings standing in the way. There many entities interested in the site. We have been working with Northville Township all along the way on this and the Five Mile Corridor. This was a key factor," he added.
Plymouth Voice.