Arson cause of New Years fire-Stalker free on bond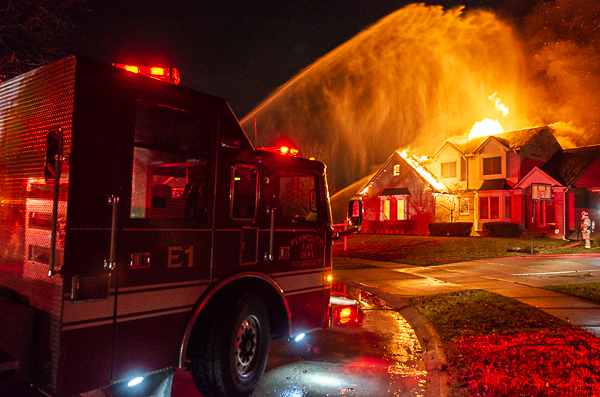 Jan. 17, 2019  PLYMOUTH EAGLE.
Plymouth Michigan News
Don Howard
Staff Writer
The cause of a fire that destroyed a Plymouth Township home New Years Eve has been determined as arson by investigators from the Michigan State Police.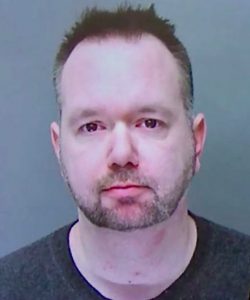 The owner of the home, a former Northville firefighter, is currently free on bond and is facing aggravated stalking charges after he allegedly stalked a woman using a helicopter and discharged a firearm.
Patrick Michael Nolan, who was arrested on Jan. 4 without incident and arraigned before 35th District Court Judge Michael J. Gerou, has posted the required $50,000 bond and is free until a scheduled preliminary examination, set for Jan. 25 before Judge James A. Plakas.
Terms of Nolan's pre-trial release state he must wear a GPS tether, have no contact, threaten, harass or bother the victim.
Northville City Fire Chief Steve Ott said Nolan was employed with the department for just over a year, from August, 2017 until September, 2018. He said Nolan resigned from his rank of firefighter.
Plymouth Township Police Chief Tom Tiderington said that Nolan has not been charged with arson in the fire on Sheffield Court but that Michigan State Police investigators have concluded that the fire was deliberately set.
Nolan, and his estranged wife, Sarah Nolan, are listed on the web as the owners of Priority One, an emergency service equipment supplier located on Belleville Road in Canton Township. The company sells and installs equipment for police vehicles.
Following the house fire on Sheffield, Canton Police were informed by a source that Nolan was responsible for the fire at the home, according to police reports.
Court records show a long list of violations by Nolan against the victim who had a court ordered Personal Protection Order (PPO) against him. He allegedly made a death threat against the victim in 2014 and used a helicopter to harass her in May of 2018. He was arrested on suspicion of discharging a weapon in June and failed to appear for a July 6 court appearance on a violation of the PPO. He was arrested on a bench warrant July 20.
He was sentenced to four months probation and ordered by the court to undergo mental health screening in November, but failed to comply with that order or other conditions of his parole, according to police and court records. The PPO was extended by the court from Nov. 15 until Nov. 27 and Nolan was served with the notice Nov. 13 at the Sheffield address, according to court records. During a Nov. 30 court hearing, his probation was extended until Feb. 12, 2019.
Those violations and the fire at the home prompted the victim to contact police with fears for her safety. Police said that the victim is terrified of Nolan and "terrified of what he's going to do next," according to reports.
The victim and Nolan were separated but living in the same residence until she moved out in 2015. She told police that Nolan had been ordered by the court to sell the Sheffield house by August 2018. When he failed to comply, the court intervened forcing the sale. She said that he was to receive all the proceeds from the sale. A court hearing to remove her name from the mortgage and title to the home was set for last Friday. She claims that Nolan is under investigation related to a $1 million payout on an insurance claim in Oakland County and that the insurance company placed a lien on the home that burned New Years Eve.
According
 to the victim, Nolan has 
hacked into 
the business
 phone system 
and into her 
cell phone. She claims he has shut down utilities at the business and closed several company bank accounts, canceled credit cards and has parked cars near her residence to harass and frighten her. She said she has moved four times during the legal process but that he has located her each time. During the last hearing in November, he asked the court to provide her residence address so that he knew how to avoid violating the PPO.
Michigan State Police said the investigation into the arson is still under way.
Plymouth Voice.
Photo by: Matt Zmuba