Digital First makes hostile bid to buy Gannett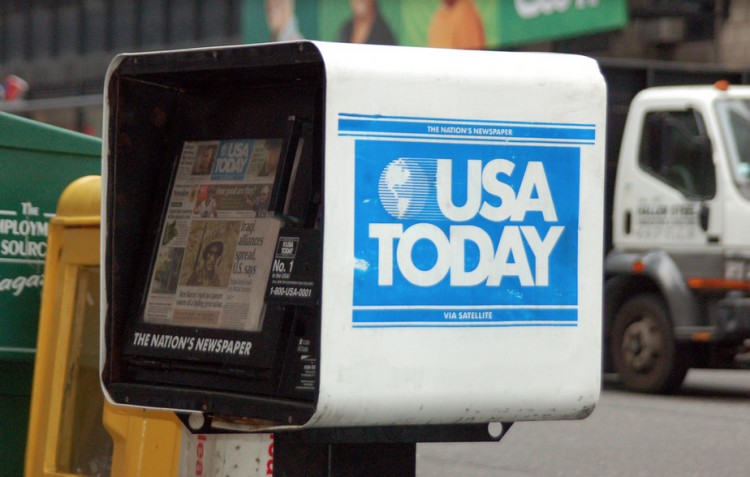 Jan. 15, 2019  PLYMOUTH VOICE.
Plymouth Michigan News
A hedge fund-backed newspaper company, Digital First Media, with 10 properties in Michigan and a reputation for painful cost-cutting is seeking to purchase Gannett Co., publisher of the Detroit Free Press, and suburban weekly's like the Observer and Eccentric newspapers, the Associated Press reported- citing a Jan. 14 Wall Street Journal story.
MNG Enterprises Inc., better known in the news industry as Digital First Media, sent a letter to Gannett on Monday revealing it had taken a 7.5% stake in the company and proposing to acquire it for $12 a share, or around $1.4 billion. It also urged Gannett to seek other bidders.
In the letter, Digital First accused the newspaper publisher's management of poor stewardship and of damaging the company's financial position by making several "aspirational digital deals" that haven't paid off. It demanded that Gannett put all digital acquisitions on hold and hire bankers to review strategic alternatives.
Digital First, which owns roughly 200 publications including the Denver Post, also indicated it could launch a proxy fight to replace Gannett board members. In addition to USA Today, Gannett owns and operates dozens of other publications such as the Arizona Republic.
Farmington Hills Media analyst Matt Friedman, co-owner of Tanner Friedman Communications expressed his views Monday morning in his blog post:
"Gannett employees are already on edge. A combination of buyouts and layoffs are coming any day now. Layer on top of that the anxiety of being bought by Digital First and you should understand the extreme anxiety that will sweep over newsrooms and back offices alike.
If this deal happens, the radio deals of the '90s that left Clear Channel as the consolidator of the business that made hundreds of local radio stations little more than computerized music boxes loaded with commercials could look downright altruistic.
In Michigan, for example, if this deal happens, one company would also own the Detroit Free Press and Detroit News (and the Joint Operating Agreement that keeps both open), the suburban dailies known as the Oakland Press, Macomb Daily and the Daily Tribune and the legacy suburban weeklies the Observer and Eccentric newspapers.
Also, one company would own dailies within 100 miles of Detroit — the Lansing State Journal, the Port Huron Times-Herald and the Livingston County Daily Press. What are the chances all would operate separately at the current thin staffing levels? Would they all become one skeleton crew operation? That has to be the fear today.
What are the chances these properties, however combined, would invest in investigative reporting? Include robust business coverage? Take the time to allow feature writers to explore topics outside of spot news? Include perspective based on informed, reported opinion?"
Gannett, with headquarters in Tysons Corners, Virginia, employees 15,300 and is the largest U.S. newspaper publisher as measured by total daily circulation. 
Plymouth Voice.