Relay for Life at Canton Village Theater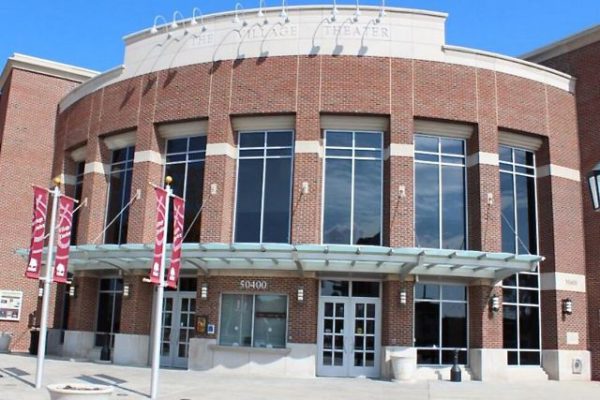 Jan 18, 2019  PLYMOUTH VOICE.
Plymouth Michigan News
A special theatrical event, Lights, Camera, Cure, will be presented at 7 p.m. Wednesday, Feb. 6 at the Village Theater at Cherry Hill.
The musical production will feature classic film hits sung by local performers and is a benefit for the American Cancer Society Relay for Life in Canton-Plymouth.
Producer/director Denise Staffeld of Lake Michigan Credit Union said the success of the event last year prompted the new production.
"Last year, we had a vision to do a Cancer Society fundraiser that celebrated the healing power of Broadway. I had no idea – though I had faith – that it would be such a runaway success. We sold out the house, and raised over $15,000. We also had an amazing time along the way, so how could we not do this again?" she said.
Music direction is by Kevin Robert Ryan, director of Music and Liturgy at St. Thomas a'Becket Catholic Church.
"I love working with this cast, who are so clever and talented. Film music speaks to all of us. It reminds you of a happy time or special memory. We've got Disney hits, classic musical numbers, The Wizard of Oz, on through The Greatest Showman," Ryan said.  Jeff Mongrain, Sonny Teodoro, and Joel Walter round out the orchestra.
Roy Sexton, director of marketing for the Clark Hill law firm, will emcee the evening as well as perform. "I wouldn't miss this for the world. Denise is a long-time friend and such a pillar of our community. I don't know how she does all that she does, but I'm honored to be a part of this. And somehow she's convinced me to sing a Whitney Houston solo from The Bodyguard. This could get really interesting," noted Sexton.
The cast comprises semi-professional and professional talent from throughout the Southeast Michigan theatre community: Shirley Auty, Denise Staffeld, Aimee Chapman, Christina Bair, Cathy Golden, Cathy McDonald, Caitlin Chodos, Noel Bittinger, Julzie Gravel, Bethany Basanese, Keri Mueller, Janine Creedon, Tracey Bowen, Diane Dimauro, Roy Sexton, Jeff Steinhauer, AJ Kosmalski, Bruce Hardcastle, Tim Chanko, Kurt Bowen, Tracy Neil, Carl Nielsen, David Dilsizian, and Paul Bromnick.
Kelvin Elvidge will serve as sound designer/engineer. Lia DeBiasi is the  stage manager, and Daniel Pocock will assistant stage manage. There will be special appearances by Tom Cassidy and Canton Township Supervisor Pat Williams, opening remarks by Kim Scartelli, and event support by Megan Schaper of the American Cancer Society and Tammy Brown and Marion Rozum from Chicks 4 Charity.
Before the performance, there will be a red carpet reception, with a silent auction and desserts. Just like the Oscars, there will be a pre-show, hosted by Canton Chamber of Commerce President Thomas Paden and Stephanie Tierney.
"We get to channel Ryan Seacrest and Joan Rivers. We are going to broadcast via Facebook live, interviewing attendees as they arrive and sharing real-time updates on our fundraising. I'm thrilled to be part of this and to see us all take this event to the next level," Paden said.
American Cancer Society Community Development Manager Megan Schaper said,  "The Cabaret is a great representation of the flexibility we have in partnerships. We want to attach cancer how our communities want to attack it. So ideas like musicals and other fun things allow us the chance to connect with different groups in the community and spread out our efforts year round." Schaper supports Canton, Plymouth, Westland, Wayne, Ypsilanti, Livonia and Redford. All proceeds for this event benefit the American Cancer Society Relay for Life Canton-Plymouth Event.
Tickets are available for $25 by visiting www.cantonvillagetheater.orgor by calling (734) 394-5300. The event includes the performance, dessert reception, coffee bar, a silent auction and a cash bar.  This event is being offered in partnership with the Women's Life Society, Chapter 827, Chicks 4 Charity and The American Cancer Society.
Tickets can also be purchased at The Village Theater Box Office one hour prior to show time.  All ages must have a ticket. No refunds or exchanges.
Plymouth Voice.