Words of gratitude on Christmas for all essential workers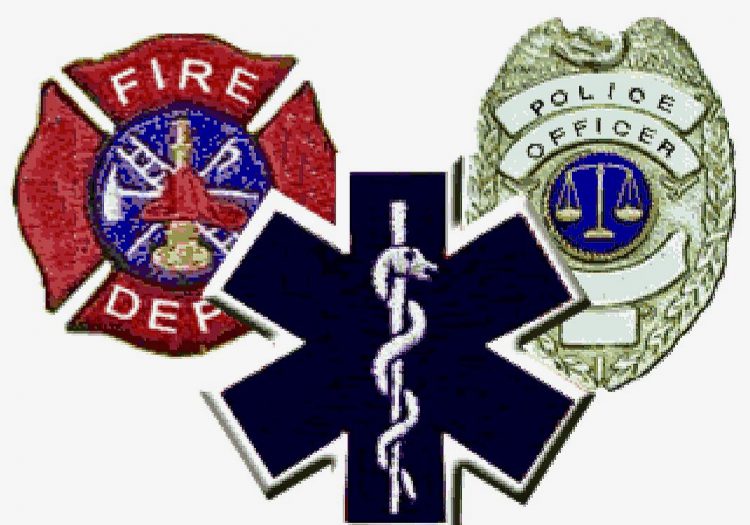 Dec. 24, 2020  PLYMOUTH VOICE.
Plymouth Michigan News
Let's take a moment this Holiday season to reflect as we thank all of our local heroes, like those fine people in this community who were recently honored by the Plymouth Morning Rotary Club, and give thanks for their sacrifices and silent service all year long.
Many in our community will not be able to spend Christmas Day with family and friends due to the corona virus lockdowns. Then there is the EMT's and frontline workers who can't take the day off because emergencies don't take a holiday and the hospitals are full.
They're the ones who work everyday of the year to protect and serve us and now their services are even more in demand.
They're the men and women who are our doctors, nurses, firefighters, police officers, paramedics, and dispatchers, whose jobs are protecting people, property and environment, and providing emergency medical services- 24 hours a day, 365 days, 24 hours-around the clock.
Ask them about working on Christmas and they'll modestly say, "Somebodies got to be out there, it's part of the job."
Always on the job.
Club members officially presented the annual Public Safety Officers of the Year awards Dec. 4 and honored the Police Officer of the Year and Firefighter of the Year for each municipality along with the Paramedic of the Year for Huron Valley Ambulance
"Today, we recognize the best of the best in our community," said Plymouth Rotary President John Buzuvis. "We are so fortunate that our first responders work together without regard to what the patch on their arm says. Today, we recognize all the first responders, not just the award winners."
Huron Valley Ambulance Operations Manager Andy Savage introduced Senior Paramedic and Field Training Officer Eric Farris as Paramedic of the Year. Farris joined HVA as an Emergency Medical Technician (EMT) in January of 2014. He progressed to become a senior medic within a year, which Savage said is unusual and impressive. Savage described an incident in which Farris and his partner were assisting a diabetic patient. During the call, his partner suffered a severe asthma attack, leaving Farris to treat both patients in the situation.
Dave Allstaedt is the City of Plymouth Firefighter of the Year. Northville Fire Chief Steve Ott said, "Dave is the kind of person who has good ideas and follows through on them. He exemplifies the dedication that this position requires." Allstaedt is a field training officer (FTO) and has attended HazMat and countless other types of training. He was instrumental in providing a recent fire academy in the city. The cities of Northville and Plymouth are served by a combined fire department.
The Plymouth Township Firefighter of the Year is Ian Culver. Culver has been with the department for seven years. Fire Chief Dan Phillips said Culver is a dedicated professional who excels at learning all the equipment and then teaching new firefighters. Phillips told on an incident in which Culver was on the scene and a patient was having difficulty breathing due to a pneumothorax. Culver performed a needle compression to release air from the patient's chest, enabling him to breathe better.
"He performed it at night, on the side of railroad tracks with a combative patient," said Phillips.
Detective Jay Miller is the Plymouth Police Officer of the Year. Miller has been a member of the department since 2013. In 2019, he received the highest score among those testing for a detective position.
"Jay represents the department very well," said Director of Public Safety Al Cox. "Recently, he worked on a case and found records dating back 50 years – records that weren't readily available and were instrumental in helping the prosecutor win a conviction." Miller is a Crisis Intervention Team (CIT) member who helps to secure mental health services for individuals in need of it.
The Plymouth Township Police Officer of the Year is Det. Sgt. Bill Fetner, who has been with the department since 1995. He was promoted to sergeant in 2014 and became a detective in 2015. "Sergeant Fetner is receiving this honor for his overall leadership and dedication to the department, and for training three new detectives," said Lieutenant Jon Brothers.
The Public Safety Awards Program is one of several annual special programs of the Rotary Club of Plymouth. Members meet weekly at noon Fridays.
Plymouth Voice.