15-year-old faces felony terror charges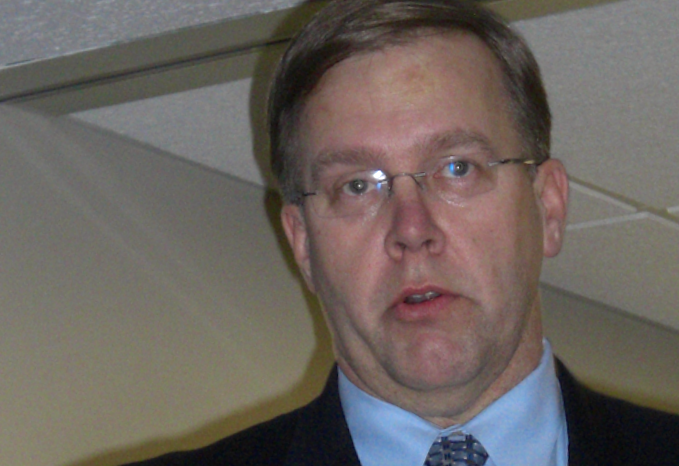 Northville Township Public Safety Director John Werth
Jan. 20, 2015  PLYMOUTH EAGLE
Plymouth Michigan News
"We take false threats and accusations very seriously and investigate 
them until someone is held accountable."
The 15-year-old Northville High School student accused of calling in a threat of violence to the school Dec. 18 is facing two felony charges in Wayne County Circuit Court.
The call came to school administrators from the State of Michigan Ok2Say tip line the morning of Dec. 18. Northville Township Police said at the time that the "threat was deemed credible due to naming specific students, weapons, explosives and a specific time frame.
"A lock down of the 2,500 students and staff was initiated to ensure their safety," according to police reports of the incident.
The school remained in lockdown for 90 minutes as police searched for evidence of a weapon or any type of explosive. Two students were inter- viewed by police that day in connection with the incident.
The accused student was arrested by Northville Police on Jan. 6 and remained in the Wayne County Juvenile Detention Facility until his preliminary court hearing on the charges Jan. 7. He was released into the custody of his parents following the hearing.
He has been charged by the Wayne County Prosecutor with making false terroristic threats, a felony punishable by 20 years in prison if convicted and the false report or threat of a bomb or harmful device, which is a four-year felony, if convicted.
Northville Township Police said that their office, the Northville Public Schools, the Michigan State Police and the Detroit office of the FBI were involved in the investigation that led to the identification and arrest of the student.
"This was a cooperative effort," said Northville Township Public Safety Director John Werth. "We take false threats and accusations very seriously and investigate them until someone is held accountable." Because the student is a juvenile and charged as such, no further information or identification was revealed. His next court appearance will be closed in an effort to continue to protect his identity.
Northville Public Schools Superintendent Mary Kay Gallagher said, "Ensuring student safety is among our highest priorities. In responding to a potential imminent threat, we act first to secure the safety of all students, with appropriate follow-up measures taken to confirm the accuracy of information reported. We cooperate fully with the authorities in any matter involving student safety, and follow our due process procedures to ensure that we act based on accurate information and with due regard to the privacy rights and protection of all those involved." Her remarks were in a prepared statement sent to all district parents.
"We appreciate the work of the Northville Township Police Department and the local FBI office in collaboration with Northville High School staff and administration throughout the lock down and subsequent investigation," she added.
According to Gallagher, the district will continue to rein- force appropriate use of the Ok2Say resource for confidential reporting of information that impacts school and student safety, while also emphasizing that the program has the authority to investigate false reports.
Plymouth Voice.