Westborn Market- Plymouth downtown gem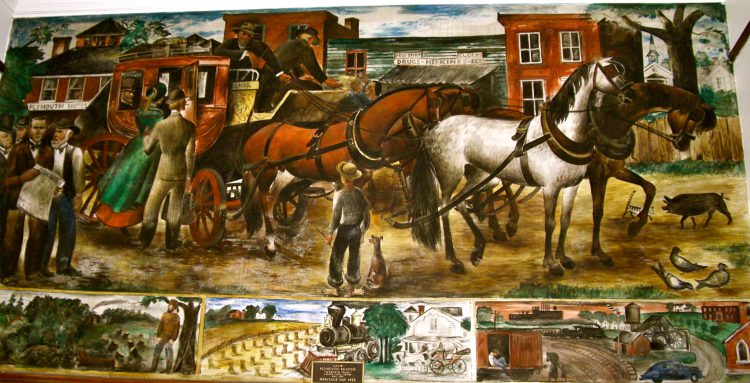 Nov. 15, 2018  PLYMOUTH VOICE.
Plymouth Michigan News
The former Plymouth Post Office still delivers, only now it is a wide range of produce, specialty foods and groceries.
The former post office, originally built in 1935, is now Westborn Market after undergoing a $5 million renovation. The building was recently chosen as the best economic development project of more than $1 million by the Michigan Downtown Association and earlier the building was honored by the Michigan Historic Preservation Network for the best preservation of a historic building.
Westborn owner Mark Anusbigian said the remodeling retained the exterior of the building and the original terrazzo floors, mailboxes and a mural painted during the NewDeal U.S. Works Progress Administration era.
Westborn Markdet was nominated for the award by the Plymouth Downtown Development Association.
The post office and an adjacent vacant lot were originally purchased by Mark and Patty Malcolm in 2014 for $1.5 million, following the move of the post office to another location.
Westborn Market now has about 22,000 square feet on two floors and includes a bar and an area where shoppers can enjoy lunch or dinner from a wide-range of already prepared foods. Westborn also has a bakery, butcher shop, delicatessen, a floral department and sells beer and wine.
Plymouth Voice.