Future of PARC in limbo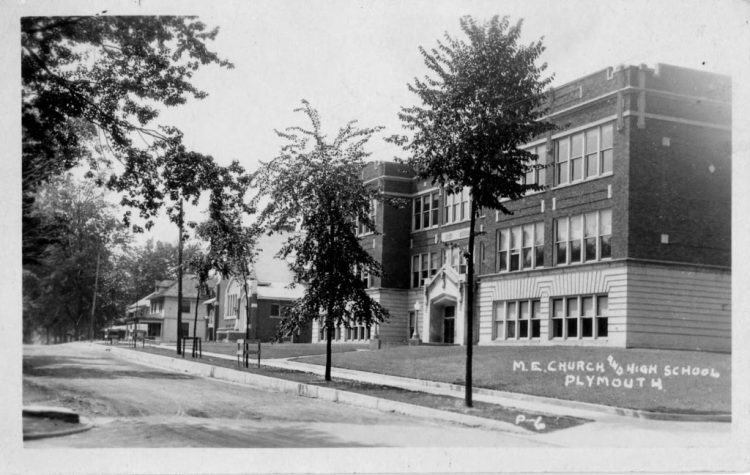 Nov. 14, 2018  PLYMOUTH EAGLE.
Plymouth Michigan News
There is no decision as to the future of the Plymouth Arts and Recreation Complex (PARC) following voters' defeat of a request for .75 mill ballot question last week.
The funding, requested for 20 years, would have allowed for maintenance at the former Central Middle School in downtown Plymouth and provided funds for a performing arts center on the site.
While the millage question was approved by voters in the City of Plymouth by a narrow margin of 2,765 to 2,544 it was defeated by voters in Plymouth Township by a margin of 6,180 votes in favor of the millage and 9,828 against the proposal.
President of PARC Don Soenen said that while he and other supporters do not want to "bail out" of the project, "we have to be realistic."
"This is along journey-I've been involved for 5 years," Soenen said last week. "We're obviously very disappointed. I thought we did a more than adequate job of describing the benefits and consequences if the project fails. Now we have to access what options we have to proceed with some of the project."
Soenen said that the property, more than 16 acres on which the former school building stands along with several athletic fields is in the control of the Community Foundation of Southeast Michigan and that entity has the opportunity to control what happens next at the site. It could be sold for development although Soenen said he doubts that the city officials would allow a commercial retail development at the site if that is the decision of the foundation board, "and they have a number of options."
"I don't think you will see a Wal-Mart," he said in an earlier interview before the vote.
He said he still strongly believes in the viability of the plan for the performing arts auditorium and the other plans for use of the building. Tenant occupancy is currently at 85 percent, he said.
"There have been independent studies, and backing by the Chamber of Commerce all saying it was viable," he said.
Soenen said that he does not expect voters to be asked to approve the millage again.
Mark Malcolm, who spent $3.25 million to purchase the property from the Plymouth-Canton Community School District then donated the school to the Community Foundation of Southeast Michigan. The school district had plans to place 63 single-family homes on the acreage based on zoning approval from the City of Plymouth. Malcolm is meeting with the foundation board members this week, Soenen said, in an effort to devise a plan for the future.
"Everything is in flux right now," Soenen said.
(Staff Writer Don Howard contributed to this story.)
Plymouth Voice.