Weekend Ahead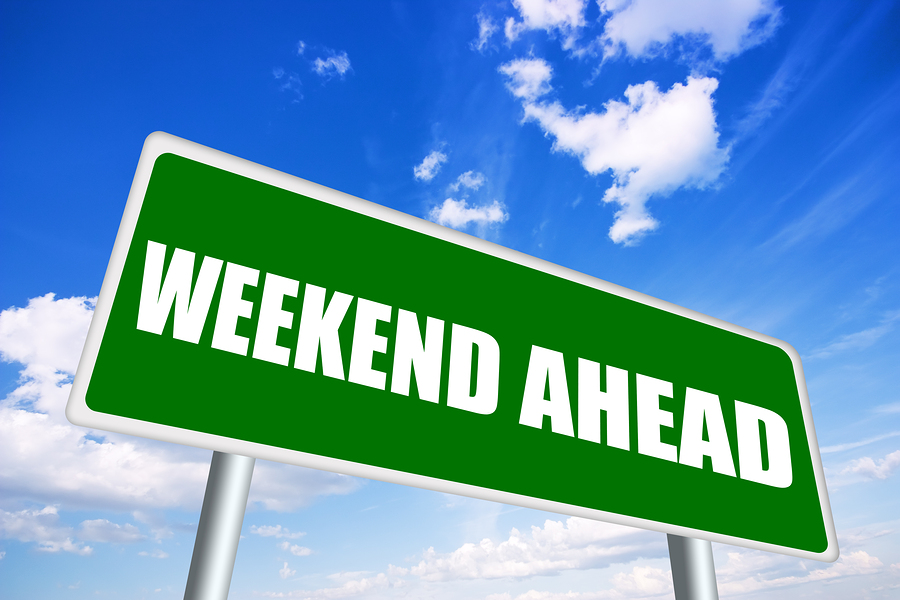 Aug. 20, 2015  PLYMOUTH VOICE.
Plymouth Michigan News
Weekend Ahead
Ride for Red Shield
A Ride for the Red Shield will begin at 11 a.m. Saturday, Aug. 22 to benefit The Salvation Army offices in both Plymouth and Wyandotte.
The ride begins at The Salvation Army Plymouth Corps, 9451 S. Main St., Plymouth, and finishes at The Salvation Army Downriver Corps, 1258 Biddle Ave., Wyandotte, between Northline/Ford and Goddard Road.
Registration, continental breakfast, and building tours begin at 9:30 a.m. prior to the 11 a.m. ride. A barbecue lunch will be served in Exchange Park, located behind the Downriver Corps.
Donation is $25 a rider and $20 and includes a t-shirt.
For more information, call Sandy Kollinger of the Plymouth office at (734) 453- 5464, ext. 24, or email sandra_kollinger@usc.salvationarmy.org .
Bark For Life
Bark For Life Canton will host a fundraising event beginning at 5 p.m. Aug. 25 at Firehouse Subs on Ann Arbor Road in Plymouth Town Center in Plymouth.
The restaurant will donate 2-percent of all proceeds of sales between 5-7 p.m. to Bark For Life, a supporting event of the American Cancer Society.
Potters host workshop
Village Potters Guild in Plymouth will hold a third Raku Workshop from 5:30-9:30 p.m. Friday, Sept. 18 and again from noon until 9 p.m. on Saturday, Sept. 19 at the guild, located at 326 N. Main St. in Plymouth.
During the 2 1/2 hour workshop, participants will choose from an assortment of styles of pottery priced from $10-30 and will then glaze their piece or pieces. The pots will be kiln fired by guild members and the creators can take the finished pieces with them. No previous clay experience is required.
There is a $10 registration fee and pottery demonstrations and sales will be included during the event. Register by calling (734) 207-8807.
The studio is located behind the Crossings Restaurant. For more information or directions to the studio, visit www.vil- lagepottersguild.org.
Jazz concerts are Sunday
The Jazz in the Park Summer Concert Series will continue through Aug. 30 in Kellogg Park in downtown Plymouth.
Admission to the concerts is free and three different jazz acts will perform each week. Acts appearing include; Alex Colista Quartet, Chris Rose Trio, Trio Re Enactment, Nathan Haddock Trio, Cory Allen Trio, Ellie Epstein Latin Trio, Gene- n-Tonic with special guest; Nicole New, Imari Jendayi and In The Tradition, Isis Damil and Zion Yisreal, Gary Greenfelder Trio, Melanie Rutherford, Systematic, Modtie Etiquette, Swingin' Chopin, Eric Movement, Brazil and Beyond and All Directions Band.
Audiences should bring lawn chairs. More information is available from Michael Malott, (718) 502-9926.
Ford Field Festival
The Ford Field Festival, formerly the Food Truck Festival, is planned for 5-10 p.m. Aug. 21 and from 2-10 p.m. Aug. 22 at Ford Field in Northville.
The event is sponsored by the Northville Chamber of Commerce and will include the various food trucks, live bands and a beer tent.
Penn Theater
Downtown Plymouth at Kellogg Park
Now Showing:
Me and Earl and the Dying Girl
Friday, August 21 at 7:00 and 9:00pm
– Saturday, August 22 at 7:00 and 9:00pm
– Sunday, August 23 at 4:45 and 7:00pm
– All Seats $3.00
Old Village Restaurant Crawl
Monday, August 24th, from 5:30 to 8:30 p.m. Tickets are pre-purchase only and are $15 for adults and $5 for children under 12. They can be purchased at the Chamber of Commerce office, located at 850 W. Ann Arbor Trail in Downtown Plymouth. This year the Crawl features 4 eateries. Participating in the Crawl this year are Hermann's Olde Towne Grille, Liberty Street Brewing Co., Station 885 and Aqua.
Tickets can also be purchased at the Chamber of Commerce Mon-Fri, 9-5 at: 850 West Ann Arbor Tr. in downtown or participating restaurants. To reserve tickets  call 734-453-1540.
Music in the Park
Downtown Plymouth- Kellogg Park
Friday, August 21
The Randy Brock Band
(Classic rock/blues)
Plymouth Voice.