Vandals target Miracle League of Plymouth ball field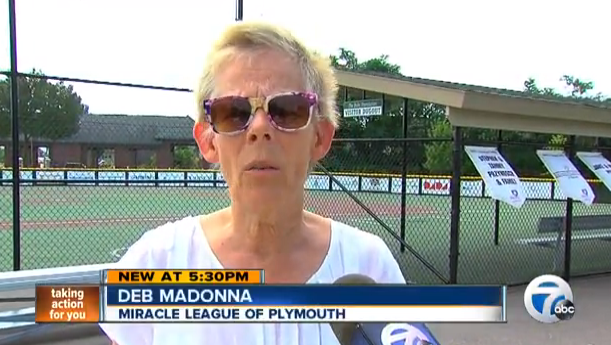 Aug. 25, 2014  PLYMOUTH VOICE.
Plymouth Michigan News
WATCH VIDEO
Search is on for suspected vandals who targeted a Plymouth ball field geared to disabled children.
The Miracle League of Plymouth ball field is located at 357 Theodore Street. WXYZ-TV Detroit recently featured a surveillance video provided by manager Deb Madonna.
So far, in separate cases this summer, two adults are facing misdemeanor criminal charges and three juveniles are paying restitution for the damage they caused, according to a Plymouth Police report.
Madonna is hoping surveillance video of another young suspected vandal will lead to the public helping to identify him as well. The video was taken Memorial Day weekend and is now posted on the league's Facebook page.
Anyone with information on who the young man is in the video is urged to call Plymouth Police at (734) 453-1234 extension 272.
Video: WXYZ –TV-Detroit