Storms and high wind cause numerous area power outages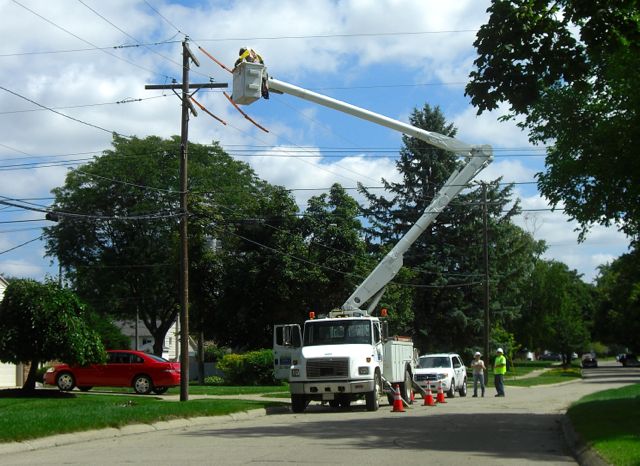 DTE crews repair high voltage line on Ivywood in Plymouth Township last Wednesday
Aug. 27, 2014  PLYMOUTH VOICE.
Storms bringing 60 mile-per-hour winds and heavy rain wrecked havoc on the Detroit area on Tuesday, flooding expressways, downing trees and causing major power outages.
By Wednesday morning some metro schools were closed and thousands of homes were still without power in Plymouth and Plymouth Township.
According to DTE Energy Crew Leader, Keith Babcock, there were almost 20,000 homes affected that still didn't have power or were experiencing brownouts.
Plymouth Voice.