Supervisor threatens legal action against DTE – as outages continue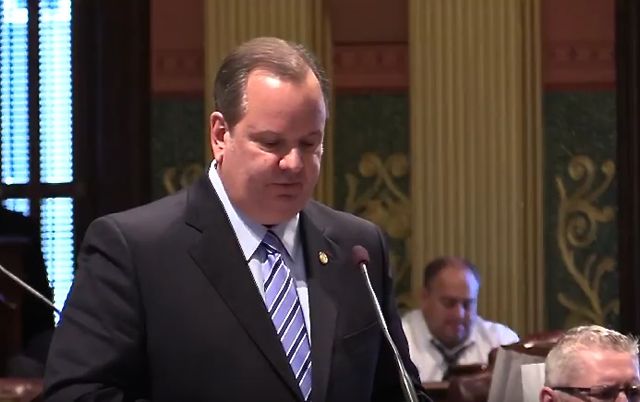 Oct. 4, 2021  PLYMOUTH VOICE.
Plymouth Michigan News
Don Howard
Staff Writer
Plymouth Township Supervisor Kurt Heise, upset by the frequent outages the past few months, said today he has now threatened legal action against DTE Energy after "persistent and inexplicable DTE power outages that began the week of September 13."
Several hundred Plymouth community customers were reportedly again without power Sunday night with no apparent reason except for rain. About 100 scattered residents in the western part of the Plymouth Township were still in the dark as of Monday morning according the DTE power outage map.
In the last few months there have been several documented outages and residents were subjected to a complete lack of service despite repeated promises of improvements in both equipment and service from DTE.
Last week an unoccupied school bus failed to clear a low hanging power line at Ann Arbor and Sheldon Roads just as schools were ready to open forcing the closure of Pioneer Middle School and Isbister Elementary school. DTE said the problems was due to a "transformer failure."
DTE President and CEO Jerry Norcia recently shifted gears, announcing increased spending for "tree trimming" saying trees are responsible for almost all of the time customers are without power, contrary to previous statements by DTE service planning team members who upheld faulty infrastructure was the reason for the numerous field failures.
In 2018 DTE was the target of public criticism and scrutiny and the subject of a Michigan Public Service Commission (PSC) investigation regarding the ongoing and continual service interruptions in both Plymouth Township and the City of Plymouth.
Amidst public allegations of nonfeasance from irate customers suffering from the frequent service breakdowns and an admittedly old and worn-out infrastructure, DTE admitted there have been problems, In an open letter addressed "Dear DTE Customer," officials finally acknowledged the service provided to the community has been, in their words, "unacceptable."
At the time, DTE Regional Manager Barbara J. Rykwalder said the company "recognized the frustration they have caused residents and businesses," and the dependability for electric service in the Plymouth community has been "beneath their high standard…We want you to know DTE Energy is taking action to fix the problem."
Heise asserts he has been in recent frequent contact with DTEs Rykwalder "to both level our complaints and to figure out a solution."
Heise said he felt the answers received from DTE so far were "not reasonable."
"While I'm not an engineer, the best I can determine from my conversations with DTE is that the repairs they've made to the power grid in Plymouth, Canton and Northville after this summer's frequent storms were 'good enough' to get the power back on at the time, but not sufficient to withstand long-term reliability and normal weather conditions going forward,"
Up until now communicating with Rykwalder by text, Heise said he has scheduled an in-person meeting with her and others at DTE and plans to ask DTE to prepare a statement to the public on "this ongoing and unacceptable situation."
Plymouth Voice.