Township to hire more firefighters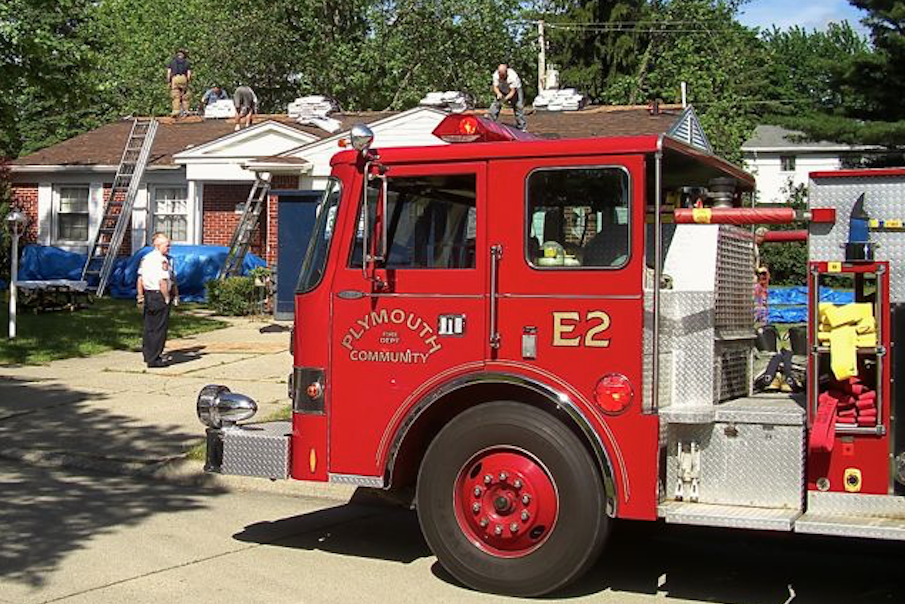 Jun. 25, 2018  PLYMOUTH VOICE.
Plymouth Michigan News
Starting annual base wage is $44,332.26 and after five years the salary is increased to $73,887.06.
Plymouth Township Fire Chief Dan Phillips recently announced official plans to increase fire department staffing levels by hiring of three additional full-time firefighters during the year 2018. The department currently has a total of 21 firefighter-paramedics to serve all shifts between their three fire stations.
Township Clerk Jerry Vorva posted the following public notice.
The township is currently accepting applications to establish an eligibility list for the position of Firefighter/Paramedic. Work to be performed includes saving lives and reducing property loss through rescue techniques and fire suppression operations. Applicants must be certified Michigan Firefighter Level I & II, Hazmat Operations Level certified and must be licensed as a Paramedic by the State of Michigan at time of hire. Evidence of certifications must be presented at the time application is submitted. The application form can be obtained at www.plymouthtwp.org. Completed applications must be submitted to the Clerk's Office only at 9955 N Haggerty Road, Plymouth MI 48170.
Applications must be received by the Clerk's office by August 14, 2018. Questions may be directed to 734-354-3228 Additional Requirements: Must be 18 years of age or older , U.S. Citizen, possess a high school diploma or equivalent, have and maintain a valid State of Michigan driver's license and must have and maintain a good driving record. Valid Certification from a Fire Training Academy recognized by the Civil Service Commission and current valid completion of the Physical Agility Test (CPAT) from Schoolcraft Community College or equivalent, within the pre- ceding 365 days as required. Applicants will be scheduled to attend and successfully pass an oral Board interview.
A posted job offer requires that an applicant must also pass a drug screening, background investigation, psychological exam and a pre-hire physical examination.
Starting annual base wage is $44,332.26 and after five years the salary is $73,887.06
The Charter Township of Plymouth accepts either Schoolcraft College Firefighter Testing or EMPCO. To schedule a test for these positions, go to either http://www.c-w-w.org/firefighter-certification/ or https://www.empco.net/fts/ and follow the instructions. There is a fee to take the examinations, but results of this one test will be accepted by all participating fire departments in Michigan. You must be certified, licensed and pass all of the tests before applying.
The Charter Township of Plymouth does not discriminate against any individual or group because of race, religion, age, national origin, color, marital status, handicap, height or weight, in the employment or provision of services.
Plymouth Voice.