Tipping Point presents American Wee Pie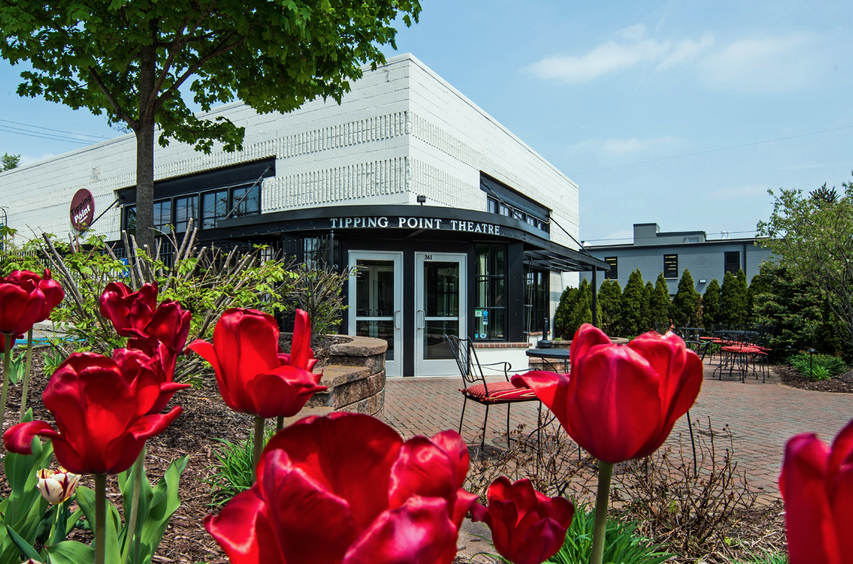 Aug. 8, 2016  PLYMOUTH EAGLE.
Plymouth Michigan News
Meet Zed, a middle-aged test-book editor who finds himself back in his sleepy, Midwestern hometown of Gardensend to tidy up his deceased mother's affairs. On his way to his mother's house, he inadvertently steps into oncoming traffic. He's pulled from harm's way by Linz, a long ago forgotten high school classmate. This chance encounter makes him re-think his big city job, setting him off on a culinary and personal journey. He agrees to join her and French baker husband, Pableau, in their gourmet cupcake emporium, where he finds a sweet victory in a second chance life.
"I think audiences will find a of of inspiration from American Wee Pie. It is very encouraging to anyone who feels like there may be something more out there for them" said director, James R. Kuhl. "My favorite part of this production is how inherently quirky it is. Lisa Dillman has written a very colorful fun-house comedy about a man who is dealing with a lot of rainy day kind of issues. I don't think we naturally think about cupcakes and eccentric French bakers in connection with the loss of a loved one or stagnation at work. But like peanut butter and bacon, it's a combo that works really well together even though you wouldn't think it would mix."
American Wee-Pie runs through Aug. 21.
This activity is supported, in part, by an award from the Michigan Council For Arts and Cultural Affairs and the National Endowment for the Arts.
Tipping Point Theatre performances begin at 8 p.m. Thursday through Saturday, with matinees at 3 p.m. Saturday and 2 p.m. Sunday. There will be one special Wednesday matinee for each of the six productions. Ticket prices range from $22 to $35.
Tipping Point Theatre is located at 361 E. Cady St. in downtown Northville, just one block off of Main Street.
The box office is open from 10 a.m. until 5 p.m. Tuesday through Friday and 90 minutes prior to performances. For tickets or more information, call (248) 347-0003 or visit www.tippingpointtheatre.com.
Plymouth Voice