The long brutal winter continues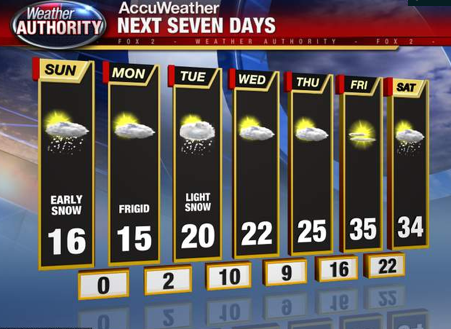 Mar. 2, 2014  PLYMOUTH VOICE.
Arctic high pressure will build into the region today, bringing more bitterly cold air to the region. A weak cold front will pass through the state on Tuesday and will provide a chance for some light snow. Another arctic high pressure system will build in behind this front bringing a reinforcing shot of cold air by midweek.
On March 2 …ON THIS DATE.
On this date in 1962, the overnight temperature dropped to a freezing -12 degrees in Saginaw, which is the record minimum temperature for the month of March in Saginaw.

On this date in 1976 a major snow and ice storm hit the Saginaw Valley and Thumb regions. The storm started on March 1 and continued through March 2. Snow fell first with anywhere from 2 to 10 inches. That was followed by about a half inch to one inch of glazing from the ice storm. The storm was accompanied with high winds. The storm struck a 29 county area in the central Lower Peninsula. This storm, one of the worst to ever hit the state, caused more than 56 million dollars in damage and widespread power outages for more than 400,000 electric customers. The storm impacts were so severe that a Presidential Major Disaster Declaration was granted for the 29 affected counties to assist in the recovery.

On  this date in 2006, parts of Tuscola county had reports of 12 inches of snow on March 2.

On this date on 2010 Detroit had a high temperature of 39 degrees. While this high temperature is usually not noteworthy, it marked the only high temperature for Detroit in the month of March 2010 that did not get 40 degrees or higher, which is a record for Detroit Marchs. March 2010 was one of the nicest on record with Detroit having the eighth warmest, eleventh driest, and least snowiest March.
|News Plymouth Michigan
Plymouth Voice
Graphic: Fox2 WJBK