Teen pleads guilty in knife attack on family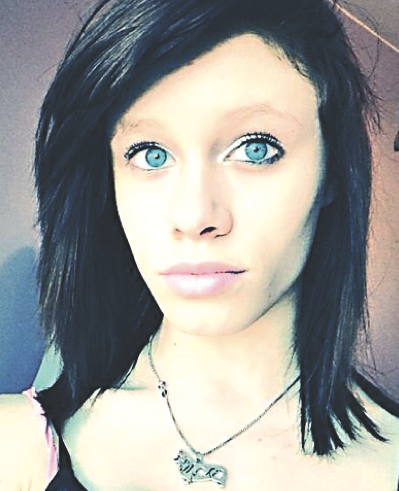 Mar. 1, 2016  PLYMOUTH EAGLE.
Plymouth Michigan News
Roksana Sikorski entered a guilty plea, admitting to assault with intent to murder in the knife attack on her Plymouth Township family in 2014.
Sikorski, 15 at the time of the attack, has been incarcerated since she was arrested, along with her then 22-year-old boyfriend, Michael Angelo Rivera, at his Detroit apartment Oct. 15, 2014, the day after the attack.
Sikorski is scheduled to be sentenced by Wayne County Circuit Court Judge James Callahan on March 28, just before she turns 17. She and Rivera had both been charged with offenses including conspiracy, assault with a dangerous weapon, felony assault and using a computer to commit a crime. The two, according to prosecutors, had planned to kill her family as they slept by slashing their throats.
The motive, according to police investigators, was a plan for the two to run off together and for Rivera to avoid statutory rape charges her parents had filed in response to the sexual relationship between the two.
Sikorski attacked her younger brother, 12, with a 6-8 inch knife, slashing at his throat and severely wounding him before he ran to a bathroom to escape her, according to investigators. During the attack, according to police, Sikorski and Rivera were in constant contact by texts on their phones, as she asked for instructions and advice on killing her family.
The attack on her brother woke her sister, 11, whose screams roused her parents and Sikorski allegedly fled the Heather Hills subdivision home with Rivera.
While Sikorski initially confessed to the crime, her admittance was not allowed by Callahan who ruled that she obviously did not understand her rights when she spoke to police investigators and admitted what she had done.
Callahan's ruling was upheld by an appellate court where judges agreed that she did not understand her rights at the time of her confession and did not knowingly waive her constitutional rights before the interrogation by detectives was conducted.
A gag order was issued by Callahan in the case following the appearance of her parents, Jeffrey and Laurene Sikorski, on a local TV station discussing the case. The three children were adopted about 12 years ago from Poland and Sikorski's parents have alleged that she suffers from post traumatic stress syndrome as a result of the abuse she suffered. She was 5 at the time of the adoption.
Sikorski, who was charged as an adult by Wayne County Prosecutor Kym Worthy who said her decision was based on the content of the graphic texts, entered the guilty plea to the single charge on the first day of her trial.
Rivera, now 24, was convicted and sentenced in August to life in prison.
Plymouth Voice.