State recommended changes under way in park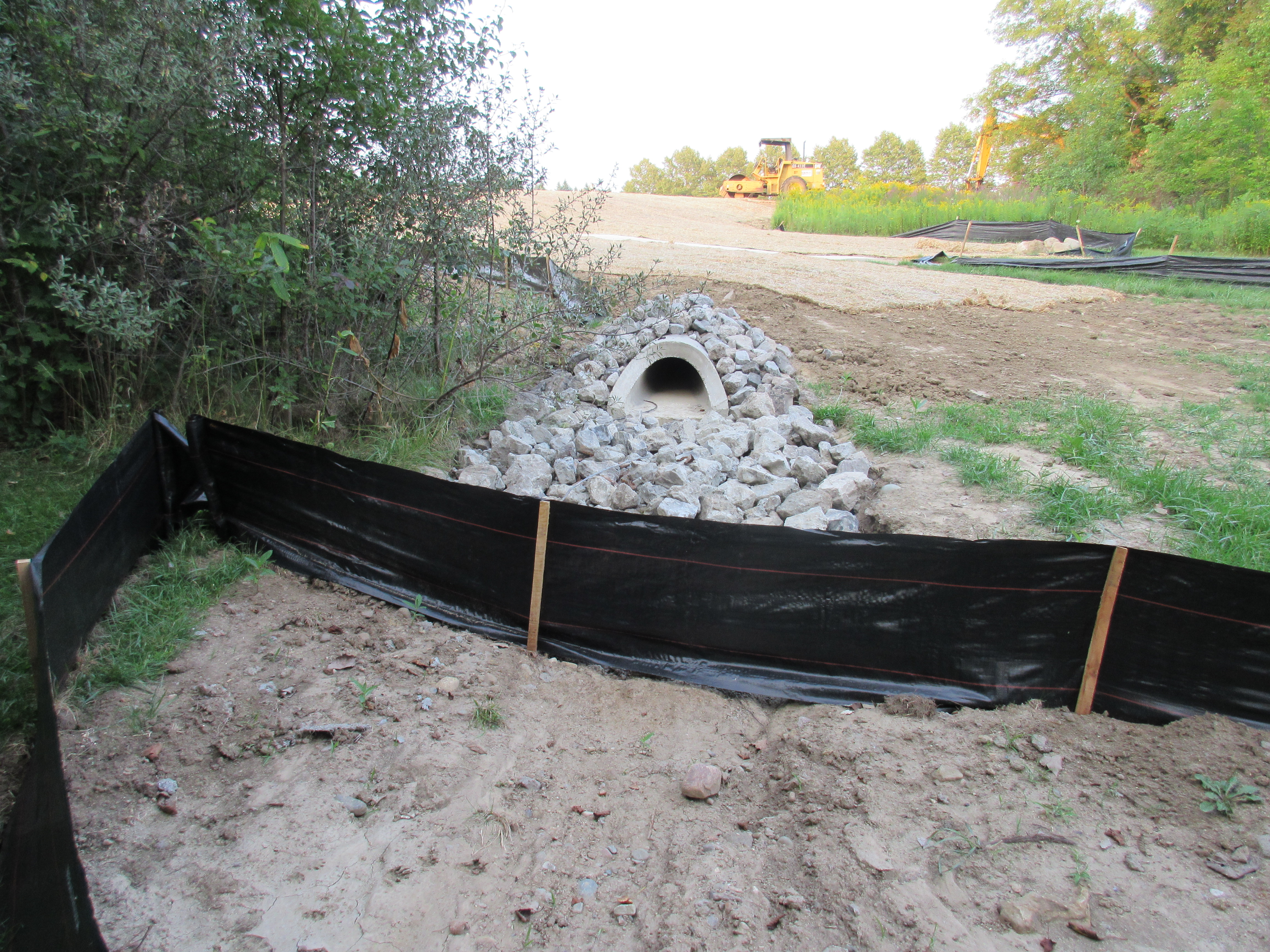 Nov. 21, 2015  PLYMOUTH EAGLE.
Plymouth Michigan News
Don Howard
Staff Writer
The changes recommended by the Michigan Department of Environmental Quality (MDEQ) at the site of the new pavilion are currently under way in McClumpha Park in Plymouth Township.
Last week, a large area west of the park pavilion was freshly excavated in an effort to create a natural barrier that will function as an environmental swale to catch run-off water from the recently completed 4-acre concrete parking lot.
In August, officials from MDEQ determined that the parking lot as originally planned was in violation of state regulations.
Hae-Jin Yoon, southeast 
Michigan supervisor for the Michigan Department of Environmental Quality and Wayne County Water Quality Analyst Andrew Bahrou met with Township Supervisor Shannon Price, Parks and Grants Manager Mike Mitchell, Township Engineer Patrick Felrath and David Richmond, project manager from Spalding DeDecker, the consulting engineers, to discuss changes to the plans that would mitigate the problems and bring the township into compliance with state requirements.
Yoon said at the time the township needed to make compliance improvements by changing the location of the outflow at the parking lot site, "so runoff water goes in more of an upland area." Yoon and Sally Petrella, volunteer monitoring program manager from Friends of the Rouge, who also consulted with township officials, confirmed that the township developed revised drawings and changed the construction plans.
Mitchell was at the site last week with park worker Steve Rapson picking up survey flags used to mark the 75-foot circular area that will contain rainwater from the 209-space parking lot. He indicated the work on the revised run-off plan was near completion.
"It's a bio-swale…this will provide water to the prairie grass and trees and at the same time keep the run-off from the pond, Mitchell said.
Bahrou said last week in an email that he felt the township was on track to make the revisions and the state would continue to monitor the project. In a meeting with The Eagle last month, Felrath and Mitchell promised that the township would work with the state regarding the problems but refused comment on the impact or cost factors to make the compliance changes.
Plymouth Voice.