Stabenow scoffs at soaring gas prices-brags about electric car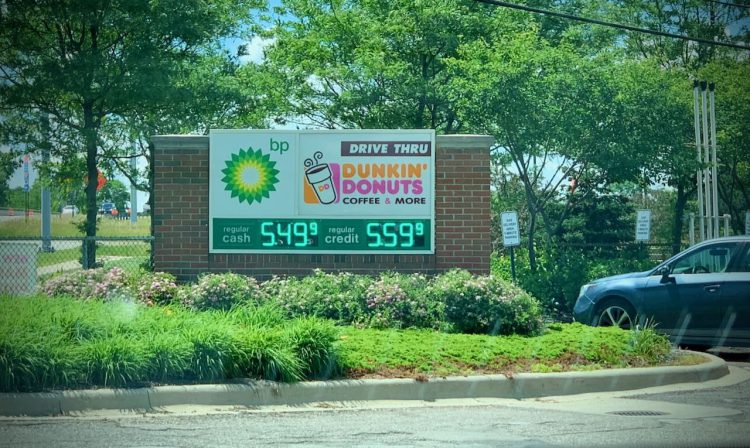 Jun. 10, 2022  PLYMOUTH VOICE.
Plymouth Michigan News
OPINION
As gasoline prices continue to soar long-time senior U.S. Senator, Debbie Stabenow, 72, D-Mich often referred to by Republicans as "out of touch", is rapidly losing credibility and respect after her recent public comments dismissing a serious national, state and local crisis.
The national average price of regular gasoline ran close to $4.98 Friday, up about 26 cents from the previous week according to the American Auto Club, and Michigan metro average prices were even higher at 5.27 a gallon with some gas stations in the Plymouth – Northville area reaching $5.59.
According to JP Morgan Chase, analysts estimated gasoline prices could reach a national average of $6.20 by August.
A video of Stabenow's comments at last Tuesday's Senate Finance Committee meeting has received more than 1.7 million views on Twitter.
"I just have to say, on the issue of gas prices, after waiting for a long time to have enough chips in this country to get my electric vehicle, I drove it from Michigan to (Washington, D.C.) this last weekend and went by every single gas station and it didn't matter how high it was," Stabenow said. "So, I'm looking forward to moving to vehicles that aren't going to be dependent on the whims of the oil companies and the international markets."
Reportedly, Stabenow made similar comments at last week's Mackinac Policy Conference on Mackinaw Island, hinting at the (hand) gesture she gives gas stations when she drives by.
"As somebody who just bought my first electric vehicle, I'm driving by the pump," Stabenow said. "And I won't tell you the motion I'm making when I drive by."
Our Senator is paid an annual salary of $174,000, plus she receives $88,000 annually from her MI state pension. The median household income in Michigan is $60,000. The average cost of an electric vehicle at $59,234, slightly below. Stabenow drives a Chevrolet Bolt EUV, an electric vehicle with a starting price of about $28,000, assembled in Lake Orion.
With gasoline over $5 per gallon, inflation hovering about 8% – its highest levels in four decades, buyers that can't find baby formula, record grocery prices, record crime, a border crises and foreign policy disasters, one would think the pompous Senator would be shrewd enough to pay more attention to the crises suffered by her constituents and less time with her condescending humor.
Stabenow, the first woman from Michigan elected to the U.S. Senate, assumed office in 2001. She was re-elected to the Senate in 2006, 2012 and 2018.
Stabenow's current term expires Jan. 1, 2025.
READ MORE:
Stabenow no-show at CSX Railroad meeting
Plymouth Voice.