Does buying an electric vehicle make practical and financial sense?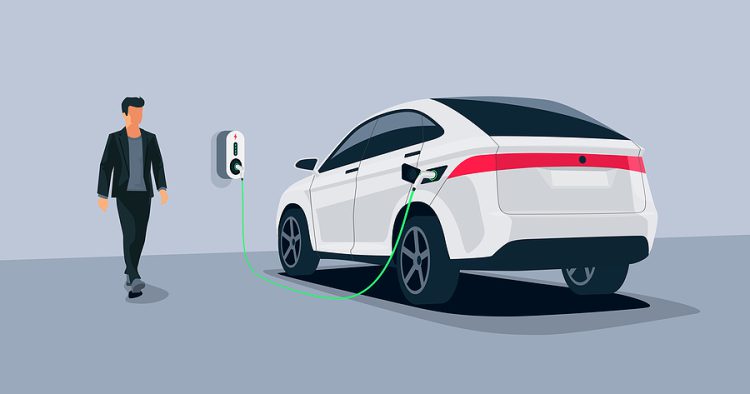 Mar. 16, 2022  PLYMOUTH VOICE.
Plymouth Michigan News
Questioning electric vehicle costs
With today's record setting high gas prices and big-government push to move away from fossil fuels the question many consumers are asking is whether an electric vehicle purchase makes financial sense and if their home electrical system is compatible with a plug-in electric vehicle.
Trends over the past decade have seen car buyers moving away from small fuel-efficient gas-powered cars and sedans in favor of heavy gas-guzzling SUV's and luxury pick-ups. With gas prices up over $1.00 / gallon compared to last year, electric transportation specialists suggest many drivers may now want to focus on fuel economy and take a serious look at buying a fully electric vehicle.
Green energy advocates claim nineteen percent of U.S. consumers said they were "very likely" to buy an EV as their next vehicle, excluding hybrids. Statistics show fewer than one in 20 new vehicles sold in the U.S. last year was electric, including plug-in hybrids.
Considering electric vehicles have a higher up-front cost and electricity customers are facing some of the largest bills in years due to a volatile natural gas supply crunch – that makes it more expensive for utilities to purchase or produce electricity – the equation to determine the cost to benefit ratio for an EV gets complicated.
The average price for an EV is $62,876. according to January 2022 Kelley Blue Book data, making an EV price equivalent to an average entry level luxury car, at $64,635.
Consumers might be able to offset some of the premiums paid for through tax credits. There was at one-time a $2,500 to $7,500 non-refundable tax credit for newly purchased EV's made after 2010 that applied to the first 200,000 units a manufacturer sold. Gov. Gretchen Whitmer proposed an electric vehicle rebate of $2,000. in her State of the State address in January and a $500.rebate for charging equipment.
No one wants to be sitting around waiting for their battery to charge-up.
One of the biggest obstacles with owning an electric vehicle is that charging the batteries is a problem if you don't have access to a commercial charging station or a Level 2 charger at home.
There are currently 46,000 commercial charging stations nationwide compared to 150,000 gas stations. The average range of an EV is under 200 miles. That number of commercial chargers will grow if the climate progressives and the Biden administration go forward with plans to build a network of electric vehicle chargers using $5 billion that congress allocated last year that would require states to install high-voltage super-fast chargers along the nation's interstate highways.
Despite the influence attractive rebates and political push toward electric vehicle ownership, potential buyers need to take a serious look at the reality of preparing their home for charging and the convenience to plug-in where they live and work before they make any commitments.
Dealers report due to supply chain shortages, you'll face a long wait now for any new vehicle especially an electric car. EV's make up only 3.2 percent of the total passenger-vehicle market according to Kelly Blue Book data.
The pressing questions that \EV car buyers need to ask are; Will my house be able to handle charging an electric vehicle… Can I afford the increase in my electric bill…How long will it take to charge my EV…What will I need to do to be prepared?
Experts say you won't blow a fuse if you plug you EV into a standard wall outlet, but you won't get very far. 120-volt household wall outlets, known as Level 1 charging, will give you between 3 and 5 miles of range per hour.
To achieve a better charging rate, between 15 and 40 miles of range per hour-called Level 2, will require an upgrade to a more powerful 240-volt outlet – if you have one and it's convenient to where you park your EV, like in the garage, driveway or side of your house.
According to analytics experts, an upgrade to Level 2 by installing an additional 240-volt outlet will cost between a few hundred and a few thousand dollars. They say new wiring will only cost a few hundred if your electric service panel has the capacity for an additional 30 to 50-amp dedicated circuit. In older homes, the service panel may be full capacity and have no room for additional breakers and adding the additional circuit can cost up to $5,000.
The U.S. Energy Information Administration reports the national average for electricity was 14 cents per kilowatt-hour in November.  If you're considering an electric vehicle that needs 75 kilowatt-hours to completely charge the batteries, a so-called "tank" of electricity will cost about $10.50 at today's rates. Energy costs are destined to climb, considering the current inflation rate and increasingly costly government climate policies set to achieve "net-zero" emissions, plus ancillary factors such the war in the Ukraine come into play.
By comparison with the current Michigan average for regular gasoline now at $4.24 per gallon, per the American Auto Club, and the average tank capacity for a small car being 12 gallons-it would cost about $50.88 to fill up a small gas vehicle. A 40-gallon capacity SUV is another story with a fill-up now running about $170.00.
If plans to build a nationwide network of electric vehicle chargers comes to fruition, there will be a network of super-fast expensive chargers that can deliver 400 to 800 volts and cost thousands of dollars. Super-fast chargers are not likely an option available to private homeowners.
The U.S. Department of Energy reports motorist spend on average of $20 to $45 to fuel-up a midsize EV at a public charging station.
Plymouth Voice.