Canton indoor Farmers' Markets returns next week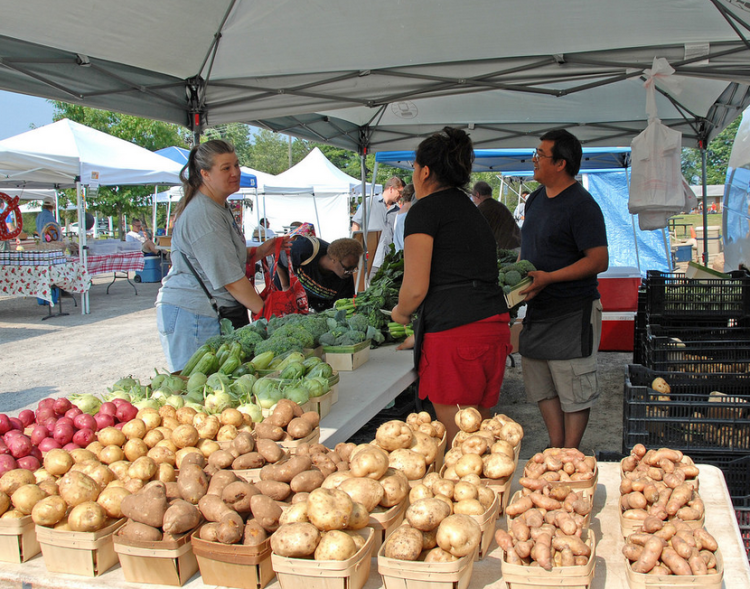 Mar. 14, 2022  PLYMOUTH EAGLE.
Plymouth Michigan News
The Canton Farmers Market will return with special Off-Season Markets at the Summit on the Park community recreation center from 10 a.m. to 2 p.m. March 20, and April 24.
A variety of local food growers and producers have signed on to participate in these Off-Season Farmers Markets, including: Baubles by Barb, featuring handmade jewelry; Bittersweet Garden & Bakery, featuring a variety of baked goods; Blue Lilac Skincare, featuring skincare items; Boblin Honey – featuring honey; Deliteacious, featuring loose leaf teas and tea gift sets; Jessica's Confectionery, featuring chocolates and baked treats; Kapnick Orchards, featuring cold storage produce and baked goods; Kapolnek Farms, featuring a variety of meat; One Tough Cookie, featuring decorated sugar cookies; Pick Michigan featuring greenhouse produce; Sign Woodworks, featuring home and festive holiday signs and decorations; Spice Grrrl, featuring organic spices, teas and salts; STEAP, featuring loose leaf teas; The Cheese People of Grand Rapids, featuring a variety of cheeses; and The Rustic Red Head, featuring candles.
"Every winter we look forward to hosting our monthly off-season markets at the Summit on the Park to provide convenient access to our vendors," said Canton Health and Wellness Specialist Jennifer Franz. "Now more than ever we are glad that we're able to help support these local farmers and crafters who provide access to healthy food sources and unique items."
Bridge Card and Double Up Food Bucks transactions will also be accepted. Tokens may be purchased at the Canton Leisure Services table. Market-goers are encouraged to enter through the banquet doors. Social distancing will be required when shopping in the market area and face masks will be highly recommended.
All of these indoor Off-Season Farmers Markets will pick up where the outdoor regular season of the Canton Farmers Market left off. The new season of the outdoor Canton Farmers Market will re-open from 9 a.m. until 1 p.m. Sunday, May 8, and will continue every Sunday through Oct. 16 in Preservation Park, located at 500 N. Ridge Road, Canton, MI, 48187.
For additional Canton Farmers Market information, visit www.canton-mi.org/496, contact the Farmers Market Coordinator at cantonfarmersmarket@canton-mi.org or call (734) 394-5375.
The Summit on the Park is located at 46000 Summit Parkway in Canton, MI, 48188.
Plymouth Voice.