Maybury Farm Maple Syrup tours opens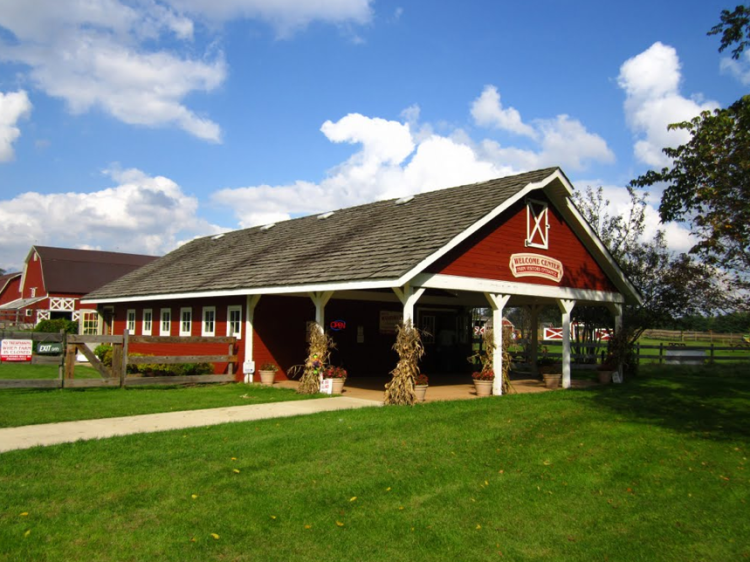 Mar. 14, 2022  PLYMOUTH EAGLE.
Plymouth Michigan News
Ever wonder how maple syrup gets made?
Maybury Farm in Northville has the answer with the Maple Syrup Tours have resumed. Each tour begins with a tractor-drawn wagon to the Sugar Bush where visitors walk into the woods (sugar- bush) and learn about maple trees, how to tap and how to collect the sap. Next stop is the Sugar Shack to watch the sap converted into maple syrup. Visitors will have an opportunity to taste the finished syrup.
As the tour ends, visitors can head inside the Maybury Farm General Store where hot drinks and snacks are available to purchase.
Maybury Farm will be selling Pure Michigan Maple Syrup and other maple products. The free "Cooking with Maple Syrup" recipes will be available and the Batter Up Waffle Truck will be serving up breakfast topped with Pure Michigan Maple Syrup sold at the farm. Visitors can also visit the animals while at the farm.
Maple Syrup Tours begin promptly at 12:30, 1, 1:30, 2, 2:30, 3, 3:30, 4, and 4:30 p.m. each Saturday and Sunday, and run until March 27. To schedule, a private Maple Syrup Tour for groups of 15 or more, call (248) 704-9211. No reservations are required for the Maple Syrup Tours. Tour wagons leave every half hour and are limited to not more than 22 people. Masks are not required but are highly recommended. The cost is $10 per person, with children under the age of 2 admitted with an adult. Visitors should dress warmly and wear boots to walk into the sugarbush, organizers advised.
Maybury Farm is operated by the Northville Community Foundation, a 501(c)(3) nonprofit organization ad is a working farm with a mission to connect the community to animals and agriculture through hands-on experiences that are both engaging and educational. Maybury Farm is open to the public Tuesday-Sunday beginning April 7. The farm offers Farm Tours, Storytime, Farm Camp, special events, birthday parties, and a fall Corn Maze.
Maybury Farm is located at 50165 Eight Mile Road in Northville. It is 1-1/4 mile west of Beck Road on Eight Mile, 1/2 mile west of Maybury State Park. Enter at the Maybury Farm sign, do not enter the State Park. Parking is free at Maybury Farm. For more information, visit www.mayburyfarm.org or www.facebook.com/mayburyfarm
Plymouth Voice.